MULTIFAMILY ART CONSULTANTS
Multifamily art consultants are tasked with the unique challenge of helping multifamily properties create a space that potential tenants can emotionally connect with enough to call home.
Each multifamily property needs have enough initial impact to convince potential tenants to lease after the leasing tour, and enough depth to retain tenants as they continue to inhabit the space. As competition in the multifamily sector increases, apartment properties are utilizing art to create a cohesive, branded living experience that will attract an abundance of qualified and desirable tenants. WRAPPED's multifamily art consultants and multifamily art creation services work together to provide distinctive collections of emotionally engaging art.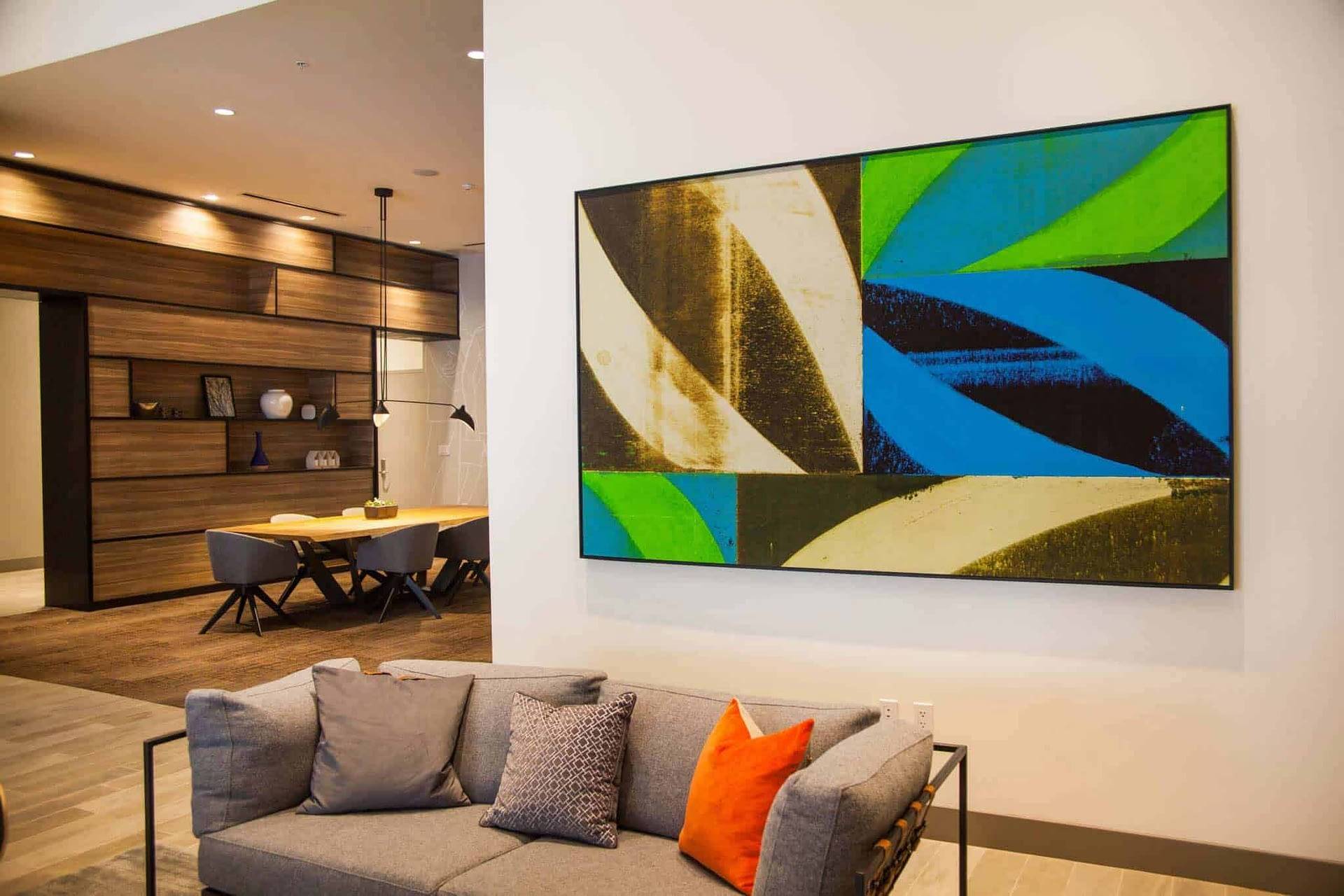 For many multifamily properties, artwork is the best way to create the luxury, designer living experience that younger tenants are increasingly looking for.
From building a compelling leasing tour art collection from scratch, to designing artwork to complement existing pieces in hallways, lobbies, and amenity areas, WRAPPED's custom multifamily art consulting and multifamily art creation services can create artwork in the sizes and media to perfectly fill a space. Examples of multifamily properties WRAPPED has created artwork for include the chic Domain in West Hollywood and the ultramodern WREN in Downtown LA

By working directly with our team of in house artists and artisan framers, WRAPPED's multifamily art consultants are able to build unique bodies of art from the ground up with no middlemen.
This means we are able to provide custom fine art for multifamily properties with no consulting fees or markups. Multifamily developer and designer resources therefore are devoted entirely to the art. Because of the complete autonomy of this unique art consulting and creation process, WRAPPED is able to create multifamily art in any aesthetic, medium, and size. From 24" x 24" squares lining a hallway, to a 10' x 24' piece for an amenities space, our process allows our clients to dream without limits when it comes to size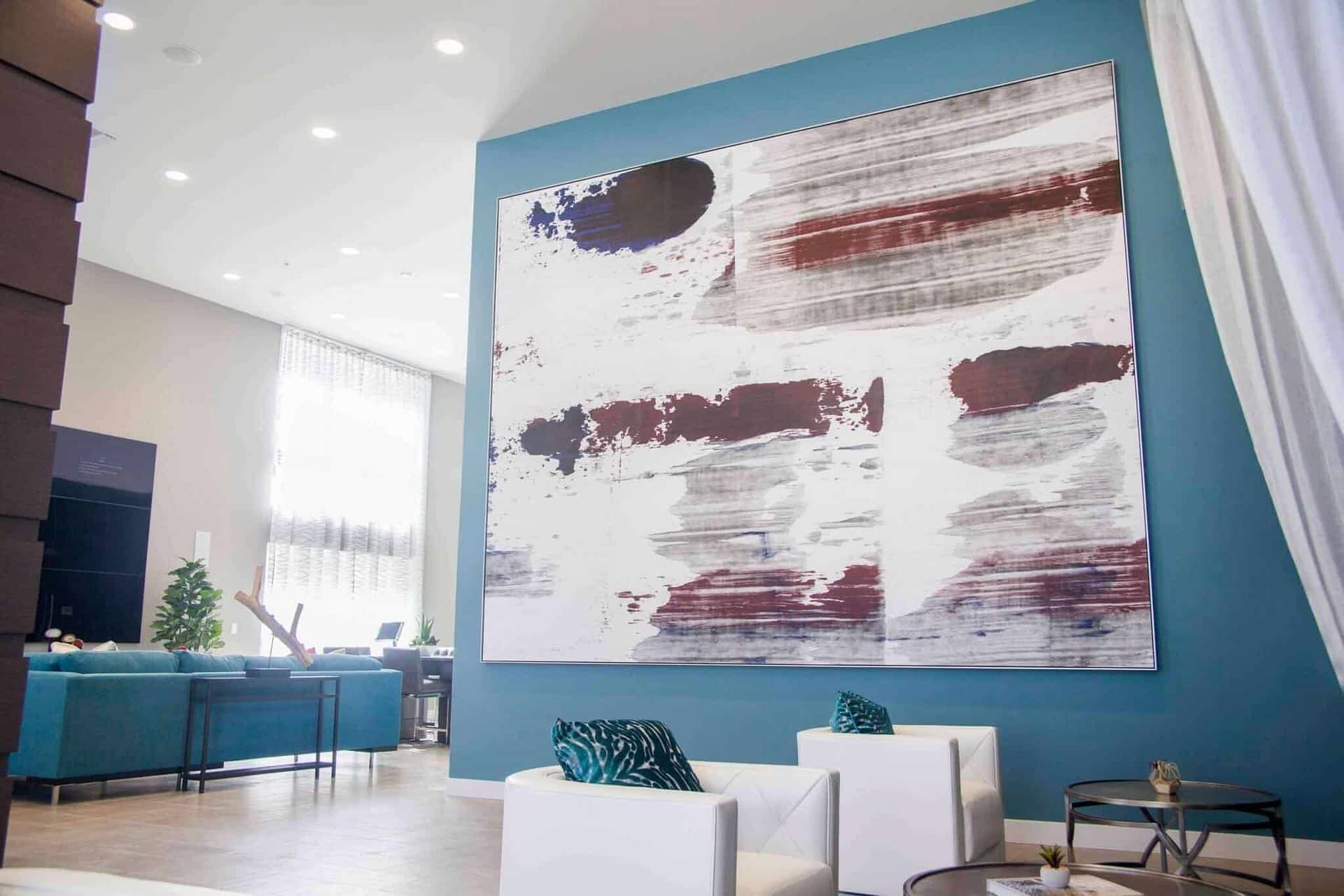 WRAPPED's multifamily art consultants serve multifamily developers and designers looking to bring a deeply artistic experience to any property.
Because we create art from scratch to fit a specific space by utilizing our in house artists and studio, clients benefit from a custom multifamily fine art consulting experience at a far lower price point than is typical in the industry. From a single art piece to an entire collection, WRAPPED creates multifamily artwork that will capture the attention of tenants with its originality and depth.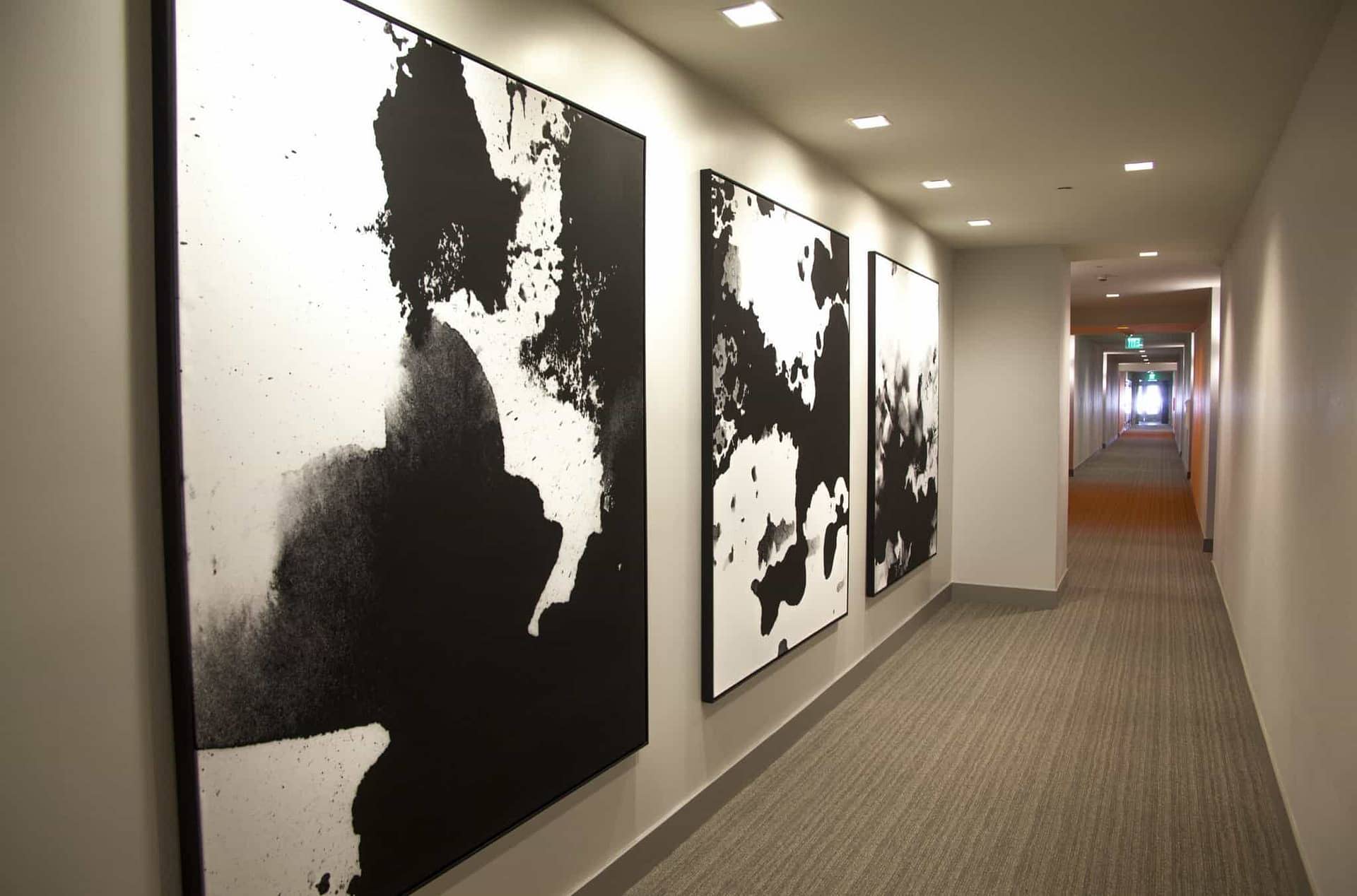 Some of our multifamily projects include:
Irvine Company Apartments
Chelsea Santa Monica