WRAPPED Studios created made-to-order gym wall art for The Collective DC, a mixed-use development in the U.S. capital.
The Collective DC is a multi-phase, mixed-use development in the U.S. capital district. It offers upscale and refined urban living, with residents gaining full access to the complex's entire suite of amenities and special services. Inhabitants have more than 100,000 square feet of recreational facilities to use, including a state-of-the-art fitness center. It was here that our studio came into the picture as a leading provider of custom gym wall art.
For this project, WRAPPED Studios collaborated with WC Smith, a high-profile and innovative property developer focused on the D.C. area. WC Smith asked us to create large-format works of gym wall art for The Collective DC's fitness studio. We responded by developing an immersive scene of racing cyclists, using a combination of representation and abstraction to create a compelling sense of forward movement. 
These unique pieces of gym wall art now have permanent homes in The Collective DC. There, they engage fitness center users, provide inspiration, and build a more positive and welcoming space for visitors to enjoy.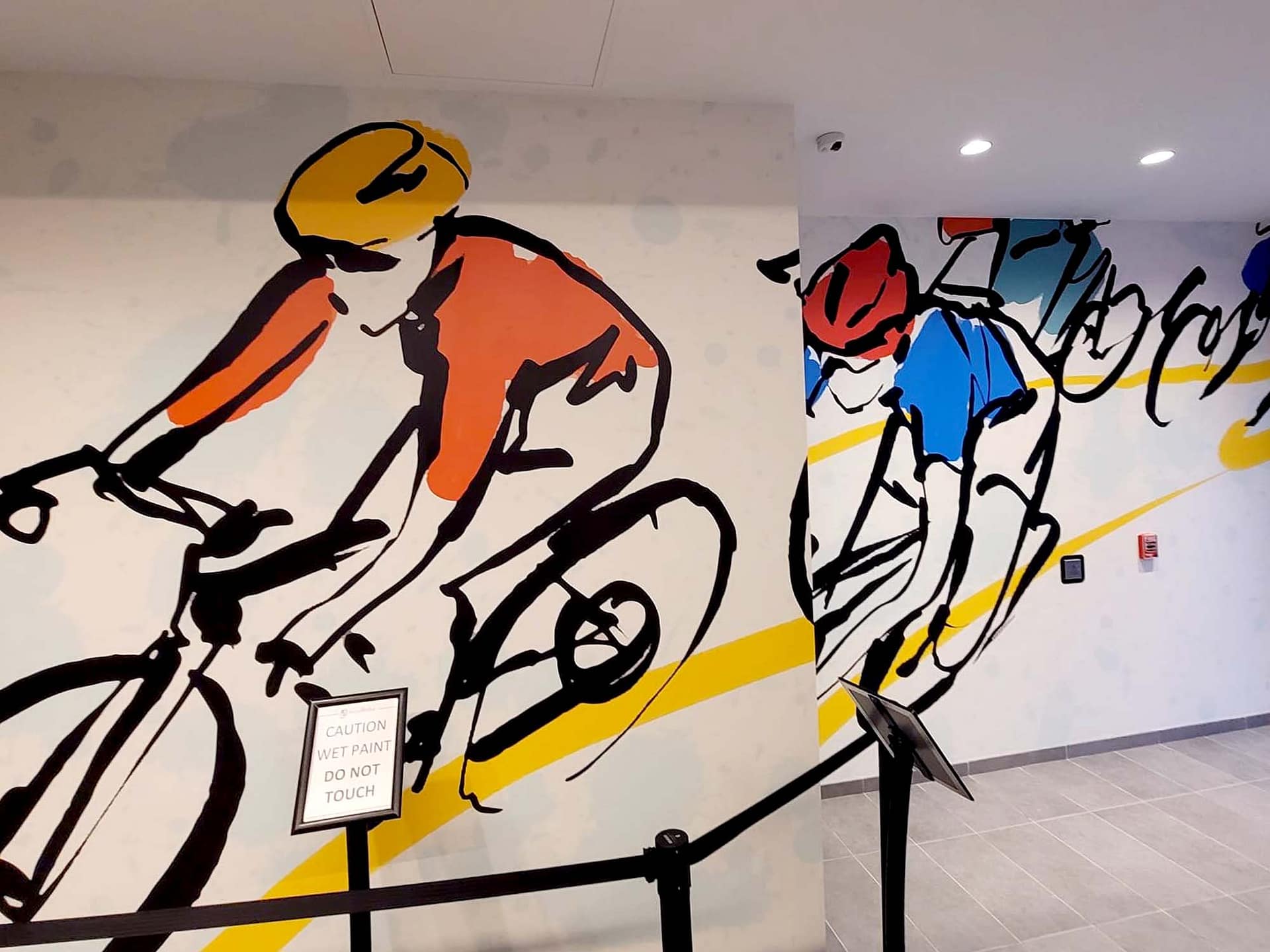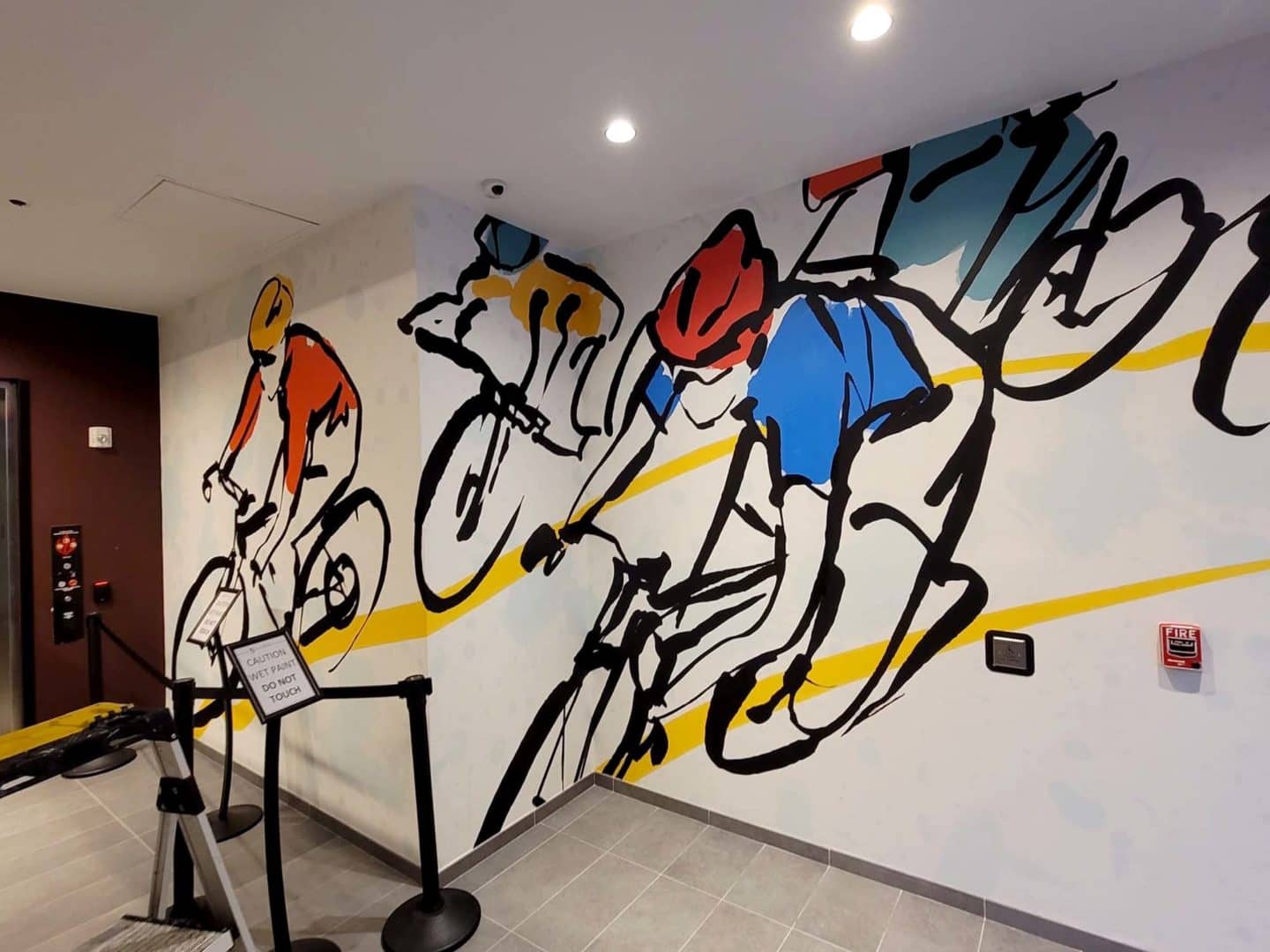 Gym wall art plays an important role in creating enriched spaces with superior functionality.
Fitness facilities use gym wall art for a multitude of reasons. In many cases, it serves as a medium for inspirational messaging, helping visitors stay focused and motivated while they work out. On a more subtle level, artwork helps create a more casual and appealing environment, which improves fitness facility functionality while imbuing the space with a more positive and social flair. 
Yet, at the same time, generic gym wall art can have undesirable effects. It can come off as tacky and distasteful, potentially undermining the property's branding and value proposition. Custom gym wall art offers an ideal solution, affording developers and managers the opportunity to craft works that perfectly capture the property's unique and differentiated tone and mood.
To this end, WRAPPED Studios is at your disposal. We offer custom gym wall art creation services to clients located anywhere in the world. To learn more or arrange your initial consultation, please contact us.