View examples of our custom fitness wallcoverings at Playa Bluffs in Playa Vista, California. 
Custom fitness wallcoverings play a key role in making gyms a more cheerful and appealing place to spend time. At WRAPPED Studios, we regularly receive requests from property developers and management groups to produce work for their on-site fitness facilities. One such opportunity recently presented itself at Playa Bluffs, a 500,000-square foot office complex owned by EJM Equities.
Playa Bluffs, also branded as The Bluffs, counts Disney as its anchor tenant. The property is also situated next to a newly constructed Google facility, which is located in Playa Vista's famous Spruce Goose hangar. Given the property's high profile, EJM Equities sought major upgrades to its interior design strategy as part of its post-acquisition overhaul.
The custom fitness wallcoverings we developed for Playa Bluffs combine subtly contrasting panels of background color with abstract and representational elements suggesting forward motion. The end results will provide a strong complement to the additional interior design upgrades planned for the space.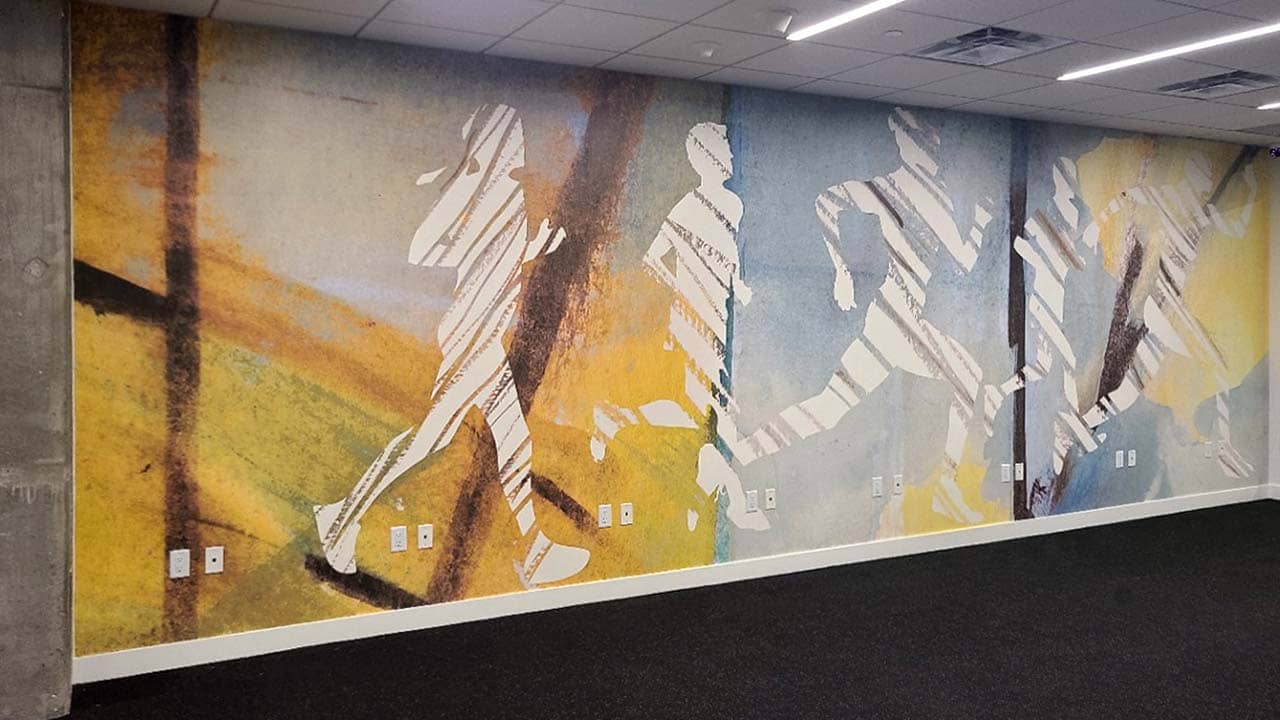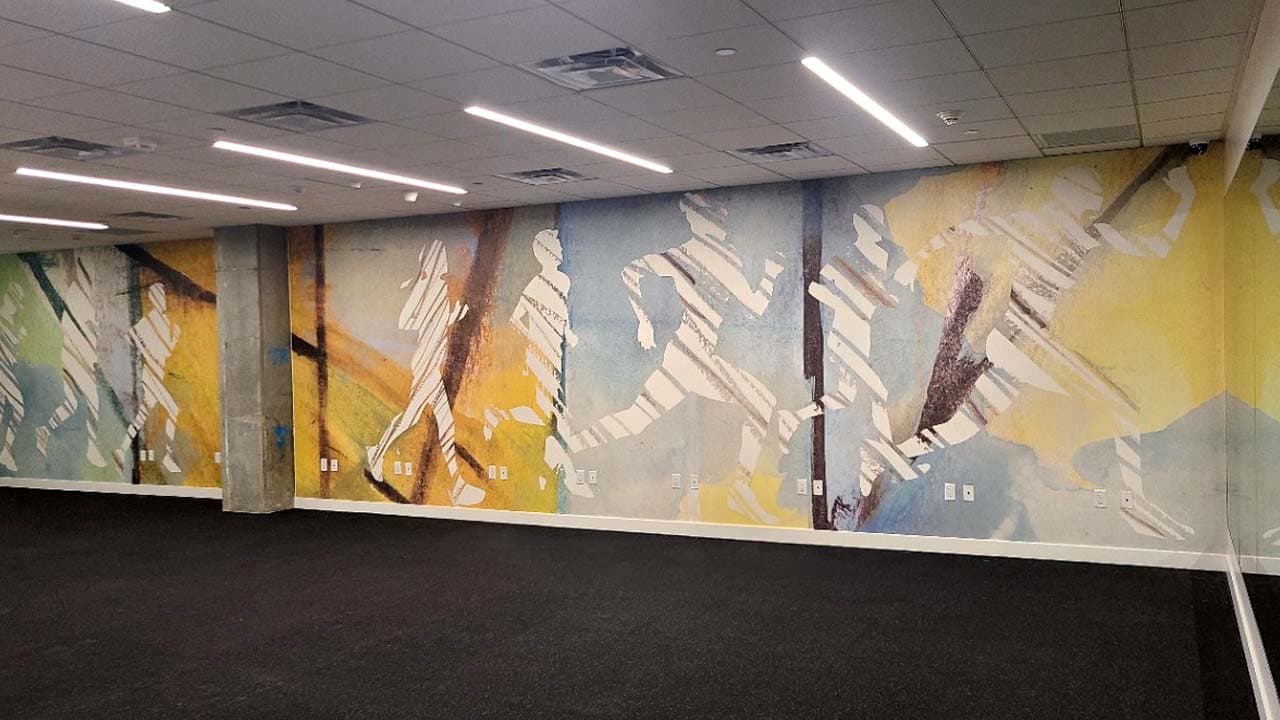 We produce custom fitness wallcoverings and bespoke made-to-order artworks for clients located anywhere in the world.
Our expertise in large-format works including hand-painted murals and custom fitness wallcoverings is second to none. WRAPPED Studios maintains a network of accomplished professional art consultants, who hold full-time permanent positions in our art collective. As a result, they have advanced and highly detailed insights when it comes to developing made-to-order work for clients.
The WRAPPED Studios collective also includes in-house artists, who work in tandem with our consultants in developing artwork concepts. This structure enables us to produce custom fitness wallcoverings quickly and efficiently, at prices our clients tend to find pleasantly surprising. The cost controls built into our development and production methods prevent project budgets from bloating out of control, benefitting our clients' bottom lines.
We offer custom fitness wallcoverings and our full suite of additional services to clients located anywhere in the world. To begin your journey to bespoke made-to-order artwork, please contact us to schedule your initial consultation.