WRAPPED Studios specializes in custom wallcoverings that enhance the appeal and lifestyle value of high-density residences.
ColRich is a leading family-owned property development company with a project portfolio spanning multiple states in the U.S. southwest. The company recently approached us seeking custom wallcoverings for its new Palm Court development.
During the initial consultation sessions, the client intimated that they were seeking works with an exotic tropical theme to define the building's lobby. This high-traffic area plays a critical role in marketing the property to prospective residents.
After conducting a site-specific assessment, our consultants and artists collaborated in conjunction with the client to develop a suitable strategy. The final designs, pictured here, are built around hand-drawn, full-scale renderings of tropical plants. They are complemented by a subtle yet effective color scheme that expresses and enhances the custom wallcoverings' nature-inspired design features.
The work continues to occupy the Palm Court lobby, and has become a focal centerpiece of the upscale community.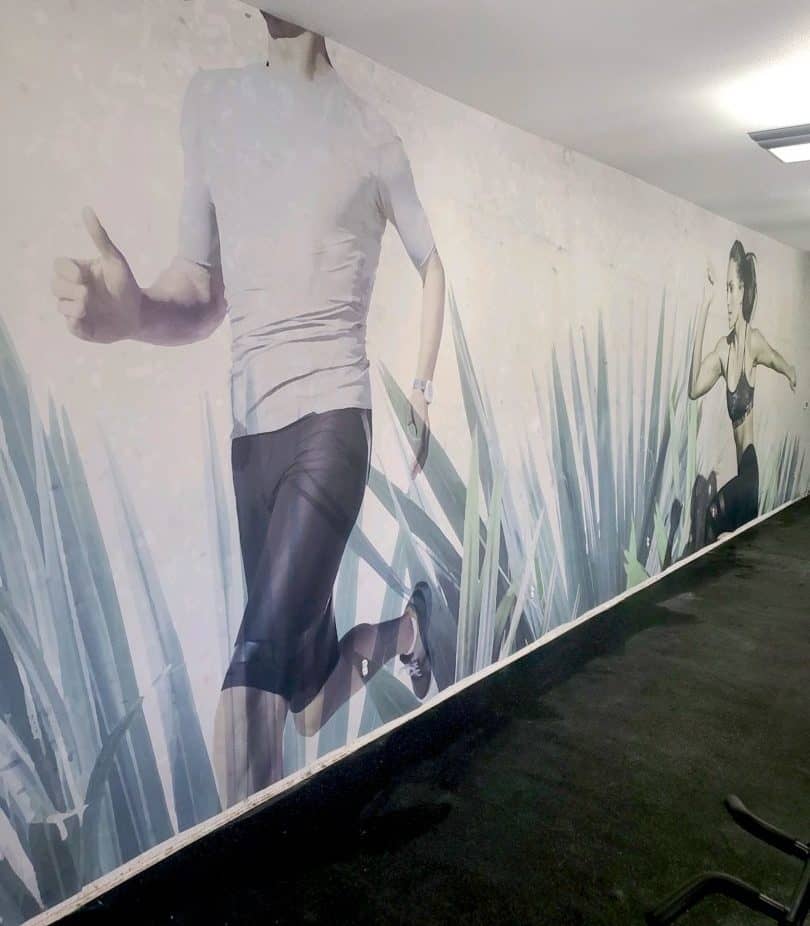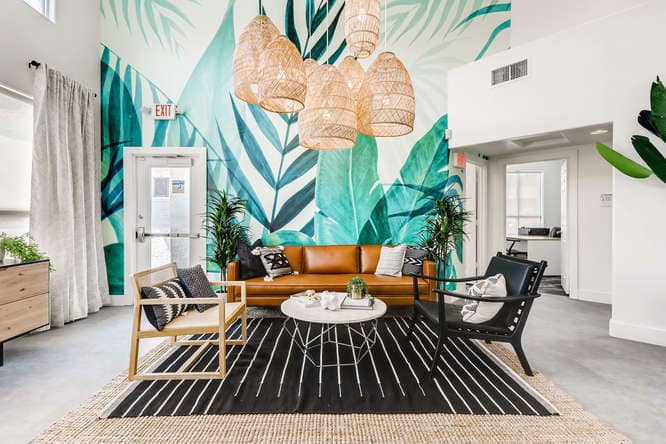 Our Southern California-based art collective creates custom lobby art for property owners, managers, and developers located anywhere in the world.
No two properties are the same: every development has its own unique character, and custom lobby art is an ideal way to reveal and complement it. At WRAPPED Studios, we use a proprietary business model based on a comprehensive set of in-house assets. 
Our full-time team includes expert art consultants, talented artists, and highly skilled technicians. Their combined abilities generate outstanding results, thanks to their unified efforts and efficient, effective cross-department collaboration. It also controls costs, allowing us to make our studio's world-class services available at surprisingly low rates.
Custom lobby art is one of the most cost-effective and impactful ways to make a bold and unique statement. To order yours, please contact WRAPPED Studios