Our studio curated a custom residential art collection for the newly built Greenwood multifamily complex in Denver.
Greenwood is a recently completed luxury apartment complex in Denver, Colorado. As the building was preparing to welcome its first tenants, management elected to enliven its interiors with custom residential art. They contracted our studio for the project, during which we collaborated with the ColRich real estate investment firm. 
Our ColRich partners wanted artwork that reflected the stunning natural beauty for which Colorado is famous. The WRAPPED Studios custom residential art consulting team got to work, conceiving a concept for the curated collection. After conducting a careful analysis of the premises, our consultants forwarded a proposal to create a multimedia-inspired series of artworks.
Drawing on various textures and formats, our team incorporated unique media including vintage maps and forest photography into the custom residential art project. We then rendered the works in multiple formats, including framed canvases and mural-sized wallcoverings to generate varied and visually fascinating results. 
The finished pieces invite multiple viewings thanks to their rich detail, and they also inform and enlighten viewers about Colorado's stunning landscapes and natural beauty.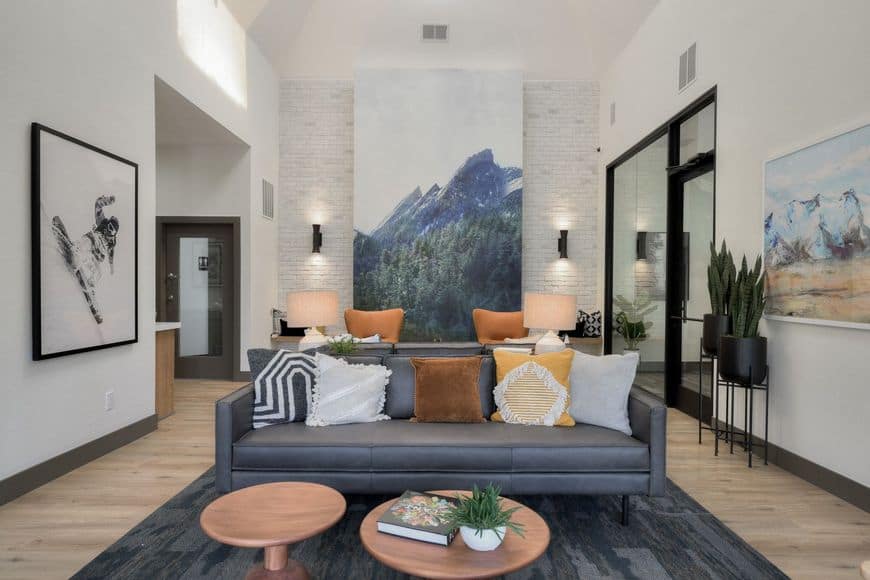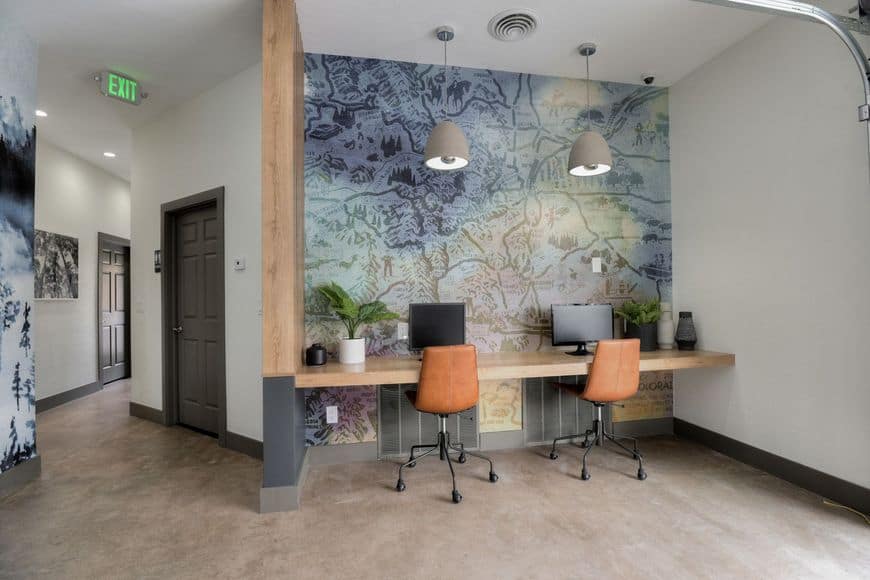 We create custom residential art for both multi-unit and private residences.
The WRAPPED Studios team has extensive experience in creating custom art collections for both multifamily and private residences. Our project gallery contains many other examples of our custom residential art production capabilities if you would like to see more.
In upscale multi-unit properties like Greenwood, artwork plays an important role in building ambience that attracts quality long-term tenants. Thus, it can generate positive returns over time, which WRAPPED Studios accelerates through its surprisingly affordable pricing. 
All work we perform is done in-house by permanent employees. This business model liberates us from the need to work with outside consultants, who tend to bloat project budgets with expensive rates. We pass those savings on to our clients, who enjoy gallery-quality custom residential art for rates that match practically any budget.
You can get started today by arranging your initial consultation sessions with one of our custom residential art consultants. Contact WRAPPED Studios to arrange your appointment.