WRAPPED Studios proudly contributed custom corporate art to a recent design project headed by Brookfield Properties. 
Brookfield Properties ranks among the world's leading real estate development and management companies. Recently, the firm commissioned six leading Los Angeles architecture firms to design innovative productivity suites for specific industries. WRAPPED Studios is proud to have contributed custom corporate art to the suite created for Brookfield's Design Hive.
In executing this project, our creative team partnered with the interior architecture leaders at Rottet Studio. Brookfield tasked Rottet Studio with creating an interior suite for a fashion media client. In turn, the studio commissioned our custom corporate art expertise in creating a stunning visual complement to their work.
WRAPPED Studios contributed a large-format custom wallcovering to the project, which complements the exterior mural gracing the building. The exterior mural was conceived and created by American art luminary Frank Stella, who is world-famous for his geometric designs and is widely considered one of the greatest American artists alive today.
Our custom corporate art team elected to use a stark, high-contrast black-and-white tonal scheme for the wallcovering. This heightens its visual impact, which combines with its intelligent formal design to create a striking and creatively invigorating addition to the Brookfield Design Hive workspace.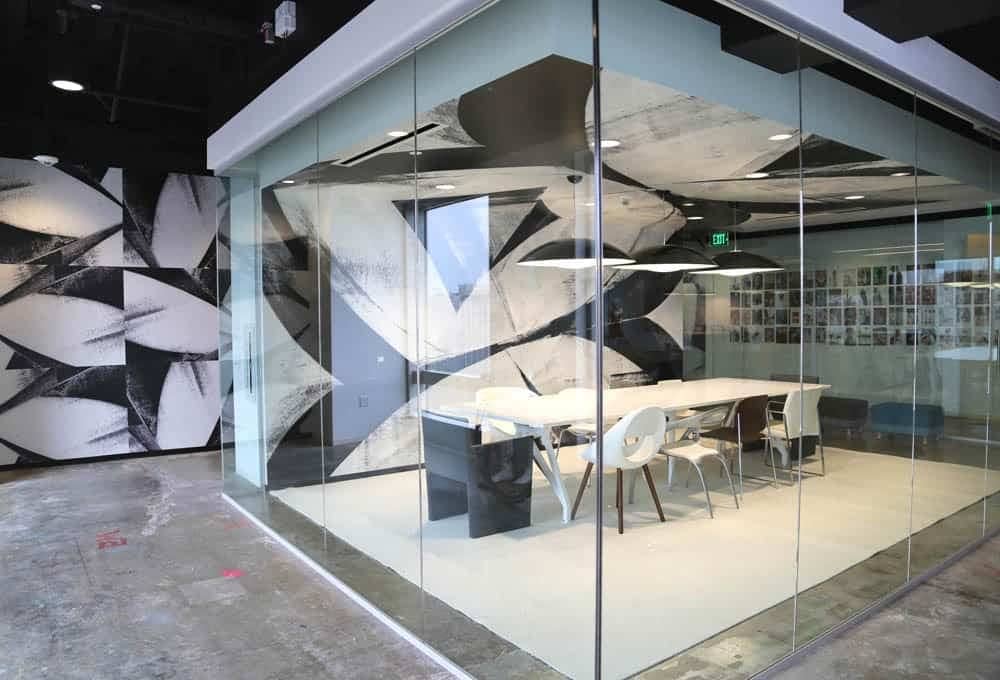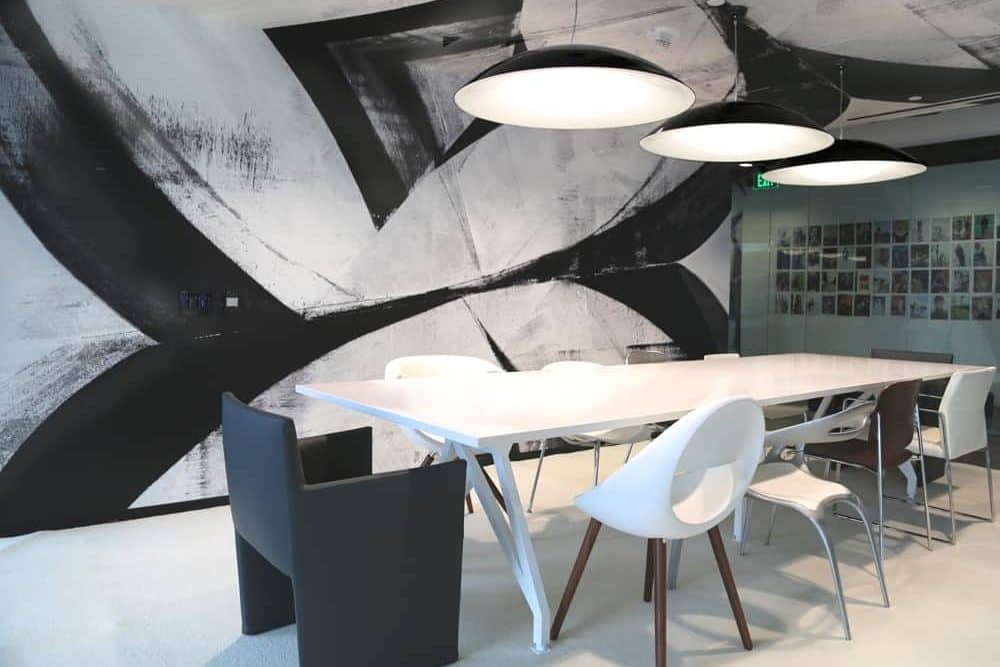 Custom corporate art offers powerful benefits to businesses of all sizes.
Clients use custom corporate art to achieve multiple objectives. Artwork expresses a company's commitment to aesthetics and creativity, both of which are crucial to success in many industries. Thus, its presence can inspire confidence in clients, investors, and stakeholders when visiting a company's offices.
In addition, custom corporate art builds a more pleasant and welcoming space for team members to enjoy. Recent studies indicate that art can result in tangible improvements in employee productivity, all while improving their mood, happiness, and job satisfaction.
Our Southern California-based studio creates custom corporate art for a global client base. To learn more, or to schedule a consultation with one of our in-house experts, please contact us.