The WRAPPED Studios team of multifamily art consultants showcased their talents at Fullerton's Amplifi condominium complex.
Amplifi is a stylish high-density residential complex in downtown Fullerton, California. Created to appeal to professionals and commuters working in adjacent metro areas of Orange County and Los Angeles, the development hosts 290 apartment homes with one-, two-, and three-bedroom configurations. The property's management group, Intracorp, engaged our multifamily art consultants on a project to broaden the complex's appeal to targeted demographic groups.
Specifically, Intracorp sought to create a ceiling installation for the property's indoor amenity spaces. The project included supplementary ambient decor, and WRAPPED Studios partnered with renowned design firm Davis Ink in carrying out the improvements.
Our multifamily art consultants and artists collaborated with Davis Ink's world-class team to conceive and refine a stunning ceiling design. The vintage-inspired work uses an analog media theme, incorporating images of cassette tapes and records to enliven the space and connect it to popular culture.
Specifically, the format includes a Type II wallcovering and electrified elements that combine to create an energetic, one-of-a-kind space.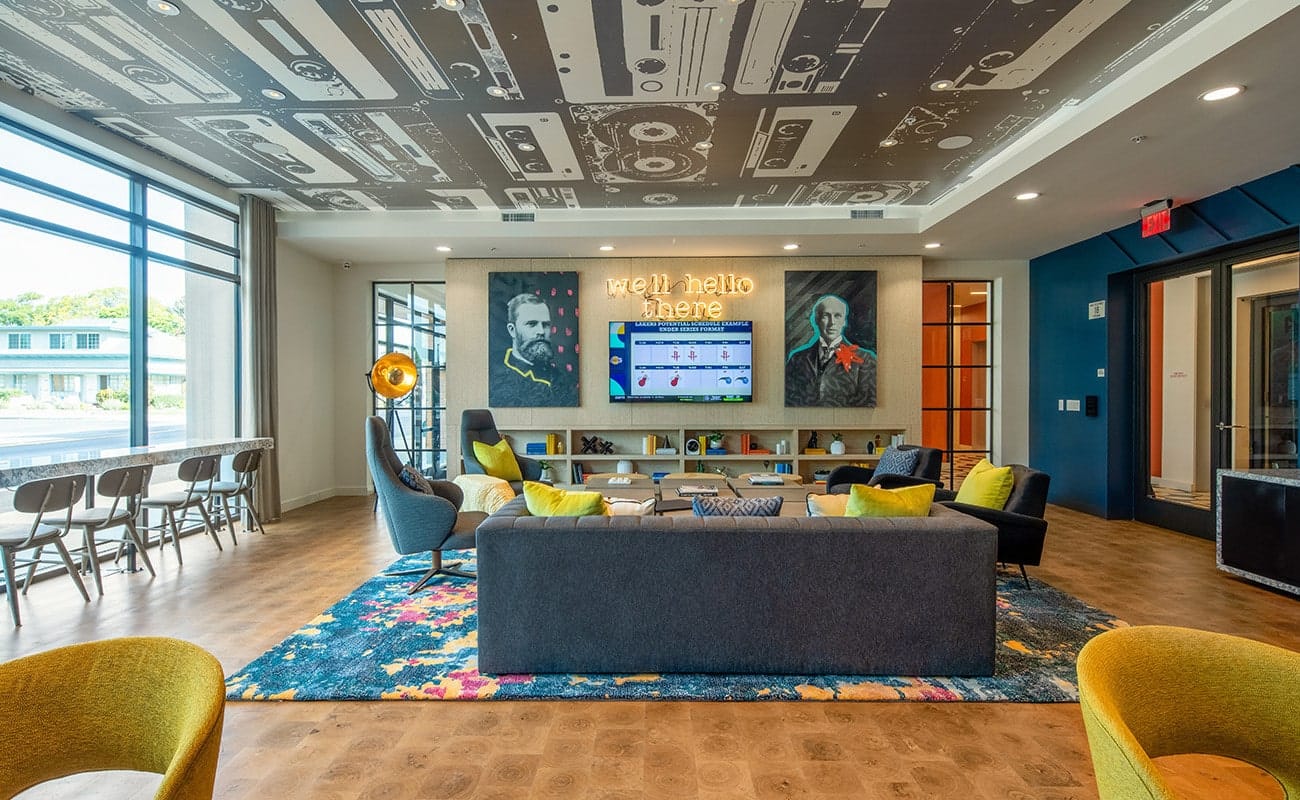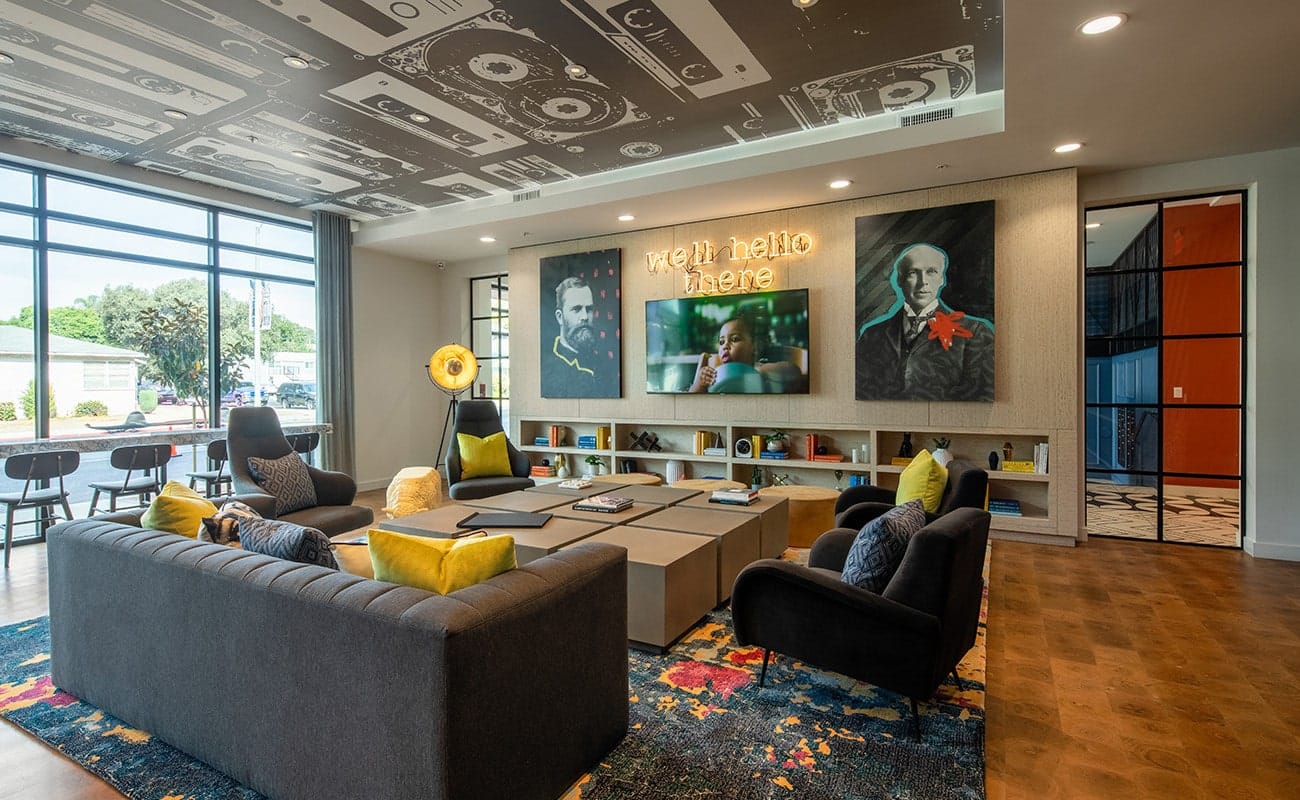 Our multifamily art consultants help residential property management groups reduce vacancy rates and boost profitability.
The WRAPPED Studios-Davis Ink partnership at Amplifi helped brand the space and enhance its appeal to both current and prospective tenants. It reflects a set of objectives our multifamily art consultants routinely encounter when developing projects for high-density residential properties.
 Most multifamily developments rely heavily on achieving high and stable occupancy rates with low vacancy levels and little tenant turnaround. As our multifamily art consultants know, custom art is an excellent and cost-effective way to create curated spaces with demographic-specific appeal that supports these objectives. 
 The WRAPPED Studios team of multifamily art consultants is pleased to offer its services to clients located anywhere in the world. Our comprehensive process begins with a detailed one-on-one consultation, during which we will discuss your expectations, goals, and aesthetic preferences. From there, we will create a customized plan for leveraging the proven power of artwork to advance and achieve your objectives.
To learn more, or to schedule your first consultation with our multifamily art consultants, please contact us.