SETTINGS FOR VIDEO ART INSTALLATIONS
Video art installations combine the temporal elements of cinema with the innovative excitement of new media. Since video artwork's initial evolution in the 1960s, the form has grown and matured to become ubiquitous in the age of advanced digital technology.
Clients commission video art installations for many different settings, with each use case speaking to a different aspect of the format's impact potential. Some popular examples include:
Corporate offices
Historically, enterprise and corporate clients have favored canvas paintings and other traditional media when commissioning custom artwork. However, video art installations have come into increasing vogue in the business world in recent years. It offers businesses a unique opportunity to align themselves with key values including creativity, dynamic thinking, technological prowess, and excitement for the future.
Special events
Video art installations function well as focal aesthetic centerpieces of special events. In addition to serving as conversation starters and providing event organizers with a powerful way of making a statement, video artwork can also aid in wayfinding and spatial branding
Hospitality properties
Consumers increasingly expect unique and memorable hospitality experiences during hotel visits and homestays. As in the business world, providers previously tended to confine themselves to traditional formats in addressing this need.
Yet, in an age of intense hospitality industry competition, businesses are seeking new ways to differentiate their properties and create powerful experiences that leave a lasting impression. Video art installations offer a novel way to achieve this critical objective
Retail spaces
Businesses are well aware of artwork's potential to function as an effective branding tool. Video art installations create yet another avenue for advancing marketing objectives, connecting with customers, and signaling the retail company's exclusivity, refinement, and sophistication.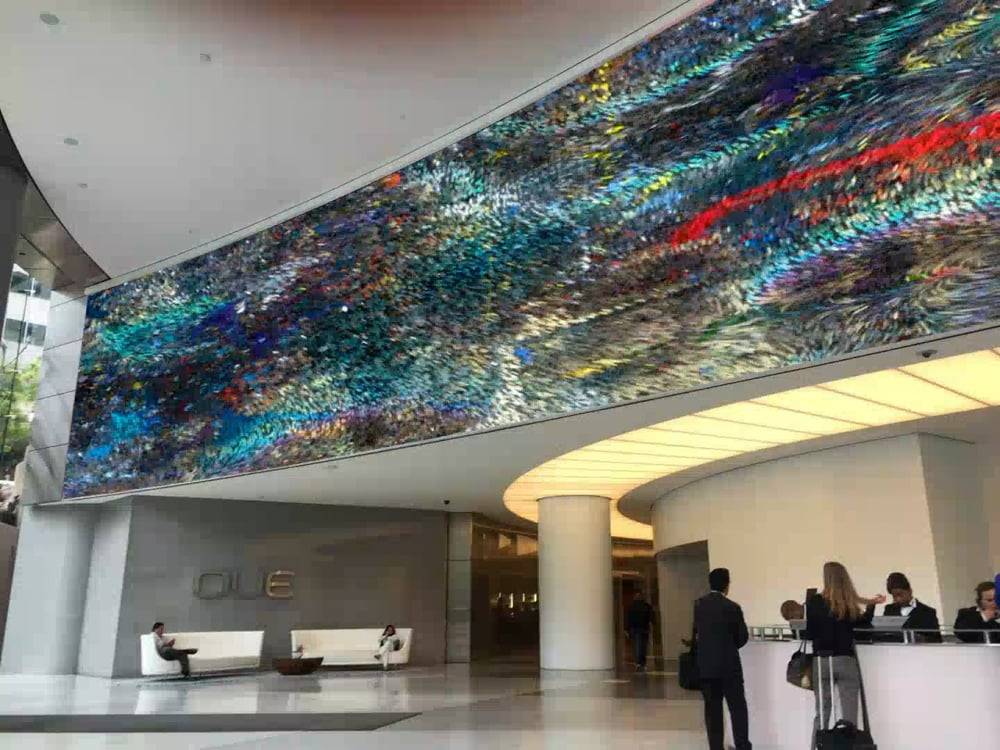 WRAPPED Studios creates custom video art installations and offers access to a large and growing library of licensable projects
WRAPPED Studios offers a multitude of options to clients seeking video art installations for commercial and entertainment purposes. In addition to creating custom video and digital artwork for clients in a full cross-section of industries, our artistic collective also hosts a complete library of produced video art projects. Clients seeking a varied, diverse, and cost-effective solution to their video art procurement needs can license these existing artworks on a subscription basis.
We're happy to answer any questions you may have about video art installations and their use cases. To learn more, please contact us