Office Art Trends for 2022 and Beyond
Workplaces around the world are deepening their investments in art following a period of historic inactivity. Companies cut their budgets in the aftermath of the Great Recession of 2008 and 2009, largely leaving artwork on the sidelines.
However, art is currently making a big comeback in the workplace, especially as people return to the "new normal" following the widespread COVID-19 closures. Among other features, energy and optimism largely define current office art trends. In this piece, we'll examine some of the hot trends shaping up for 2022 and look ahead to where they might lead in the future.
One current defining office art trend positions artwork as an experience. People have been isolated for months, and the emotional transition back to their regular routines has not been easy for many of them.
Artwork that engages the viewer and involves them in an experience elicits a stronger, more meaningful response. This can accelerate the scientifically proven benefits of office artwork, enhancing its positive impact and helping create a healthier, more positive environment.
In an era of social distancing, large formats have emerged as another key office art trend. This is especially true of larger, high-profile spaces that attract a lot of foot traffic, such as lobby areas. Artwork that commands attention without requiring the viewer to get too close has come into vogue.
An added benefit of large-format artwork is that it really amps up the "wow" factor, which appeals to those seeking to leverage art for its prestige value
Artwork can be an effective way to tell a company's story and extend its branding. Yet, current office art trends are moving beyond this. Many highly successful pieces are drawing inspiration from local history, reflecting the contributions key events and people have made to the buildings and companies in which the art now lives.
A related tendency sees more and more office artworks prominently displaying the title of the piece, the name of the artist, and some biographical information about its creator. Previous office art trends usually omitted these details, speaking to a growing desire among contemporary viewers to engage with artwork on a more personal and meaningful level.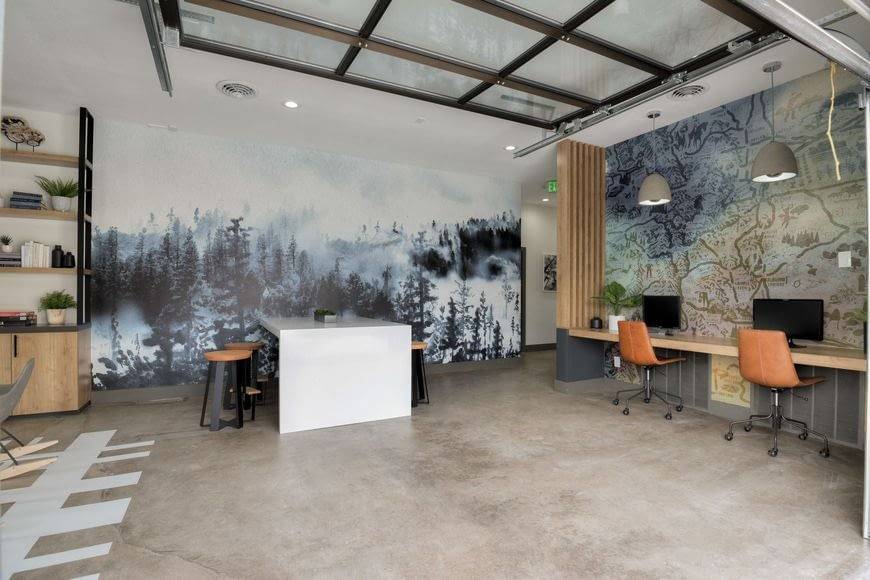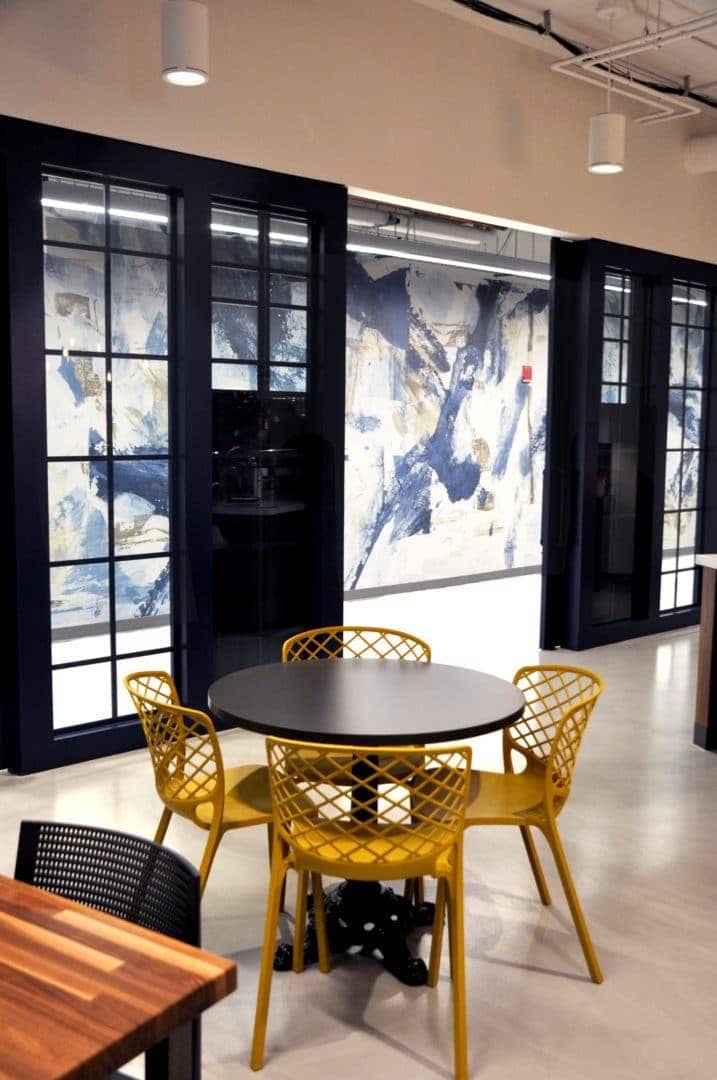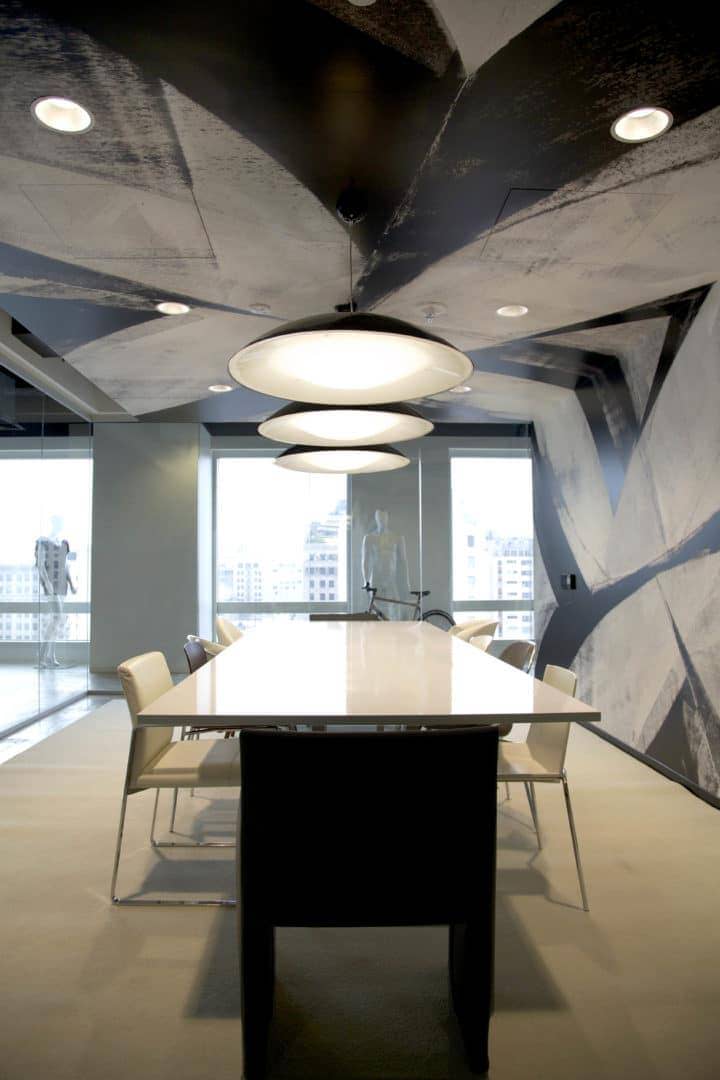 Macro-Level Office Art Trends of 2022
Contemporary approaches to office design seek to create carefully curated spaces that promote the physical and mental wellbeing of the people who inhabit it. Businesses are also ever more aware of art's ability to attract higher-quality employees and retain them for longer periods of time.
These factors combine to create several noteworthy general office art trends at the macro level. For 2022, these include:
Incorporating artwork into dynamic, flexible interior design strategies that support workspace multi-functionality

Increased use of sustainably sourced wood, stone, and other natural materials

Using artwork to create a unified sense of community among the tenants in a shared multi-office complex

Subdued color schemes defined by monochromatic tones and high contrast
Horticulture has also made its way into office art trends as employers seek to make their workspaces more livable in a literal sense. It's worth noting that many of these style currents have timeless qualities, suggesting many of them could persist over the medium to long term.
Where Are Office Art Trends Heading Next?
Predicting the future of office art trends is difficult at the best of times, and even more so in the current atmosphere of uncertainty. However, many observers believe that large-format pieces that can be safely viewed from socially distanced vantage points will be around for a while.
Touchless experiences also appear poised to stick, broadening the appeal of digital art and multimedia art. These media require little in the way of cleaning and maintenance, which would appear to secure their place among the key office art trends of the foreseeable future.
If you'd like further information on current and upcoming office art trends, the expert consultants at WRAPPED Studios have deep insights to share. Arrange a consultation session to explore possibilities for your space by contacting WRAPPED Studios.