HOSPITALITY ARTWORK: A POWERFUL BRANDING OPPORTUNITY
The strategic use of hospitality artwork is a powerful way to create an elevated guest experience.
In recent years, the objectives and tastes of travelers have evolved toward immersive experiences that deliver meaningful and memorable introductions to new destinations. Savvy hospitality industry operators have seized on this trend, strategically curating their spaces to these ends. Hospitality artwork offers a cost-effective, aesthetically pleasing, and visually impactful way to advance such objectives.
Art's beauty represents its most immediate and captivating quality, and its high-impact visual power alone makes it worth including in hotels. However, art can also be used to tell a story about the property, its proprietors, and the city, region, or country it occupies. From this standpoint, hospitality artwork's effectiveness as a branding tool can have a strong psychological effect on visitors—especially among those specifically seeking a novel cultural experience from their travels.
Hospitality artwork can also be strategically deployed to reinforce brand messaging in other subtle but effective ways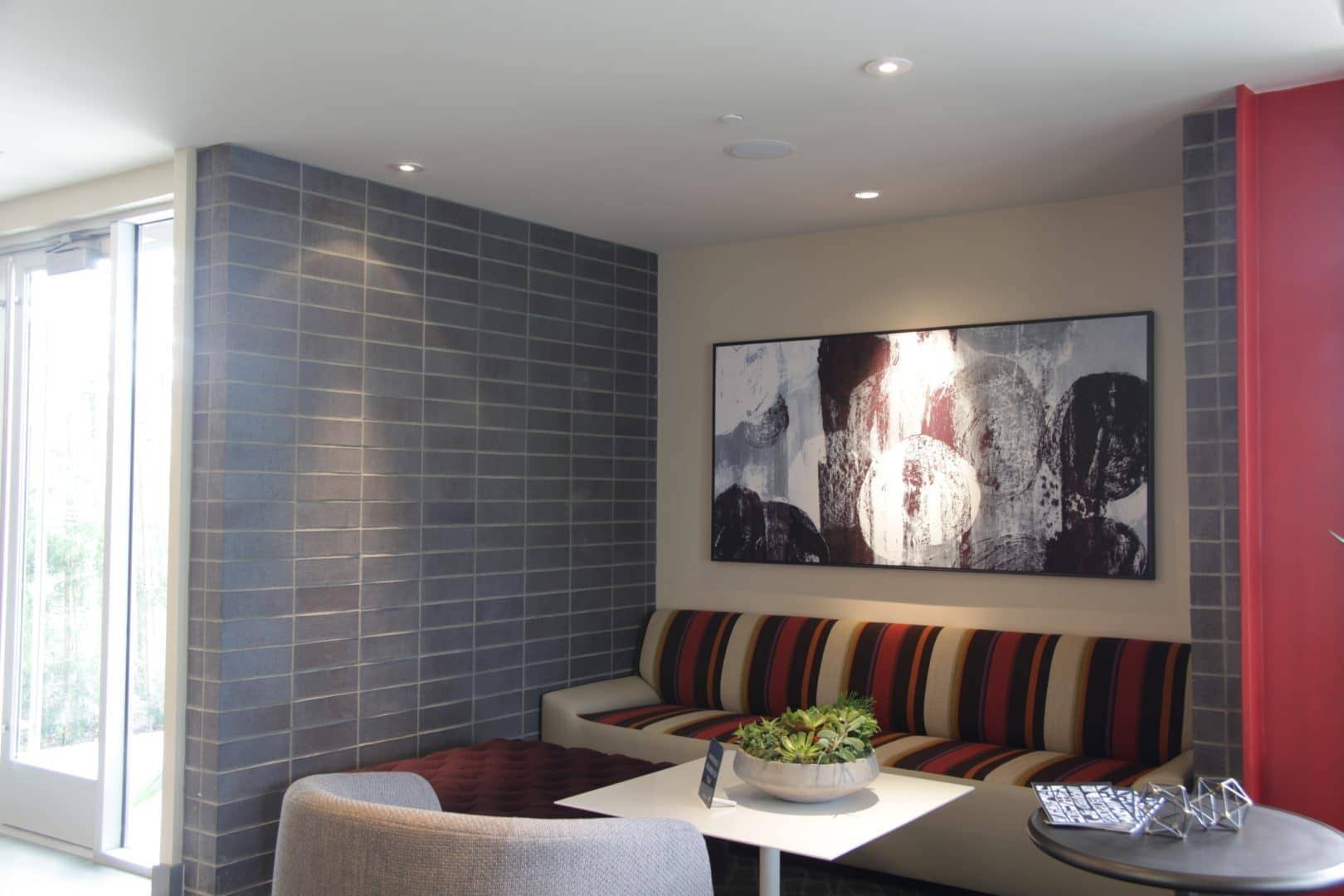 It creates a strong first impression
When strategically positioned in high-visibility, high-traffic entry areas, hospitality artwork often ends up being the first thing visitors encounter upon arriving at the property. Investing in a large-format or particularly noticeable piece can pay dividends over the long term by making a positive and lasting first impression.
Researchers have identified customers' first impressions as a critically important aspect of success in the hospitality industry. Visitors are far more likely to return for future stays in hotels they have previously visited and enjoyed
It can have a positive effect on staff
Even the most meticulously designed hotel is only as charming and welcoming as its staff members make it. To this end, it's important to recognize the beneficial impact hospitality artwork can have on the people who work at the hotel.
One famous study questioned 1,500 respondents about the single most important element for their psychological well-being. Physical health was first. Cultural immersion—a class of experiences that included exposure to artwork—was second.
This translates to the workplace. A large and growing body of research supports the long-established notion that the presence of art in a workplace makes positive contributions to the psychological and emotional health of its employees. In hospitality industry settings, this has a powerful trickle-down effect: happy employees lead to happy customers, and happy customers lead to a healthier business.
As an added benefit, a satisfied workforce generally has lower turnover rates. This can, in turn, reduce the costs associated with hiring and training new employees.
It forges lasting connections between hotels and their visitors
When used in intimate spaces like corridors and inside guest rooms, hospitality artwork can bond guests with the space itself. Art can create a personalized sense of individualism in these areas, further elevating the guest experience by facilitating powerful emotional connections.
This supports business health in numerous ways:
Guests are more likely to post positive reviews and commentaries regarding their stay.

Visitors will remember the hotel and consider staying again during their next visit Customers may refer the property to friends and family members traveling to the same destination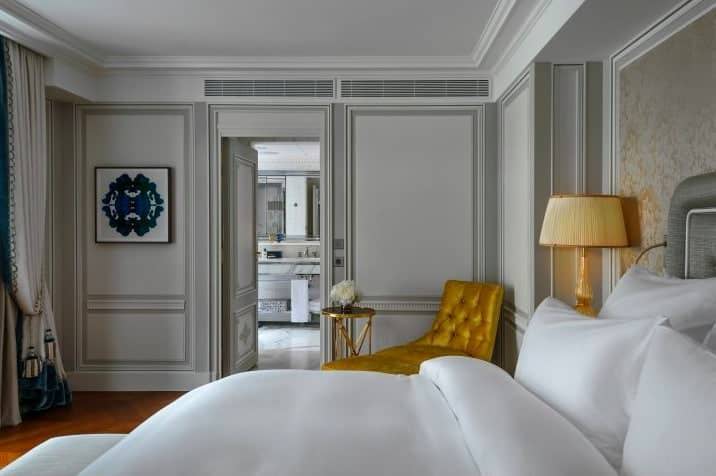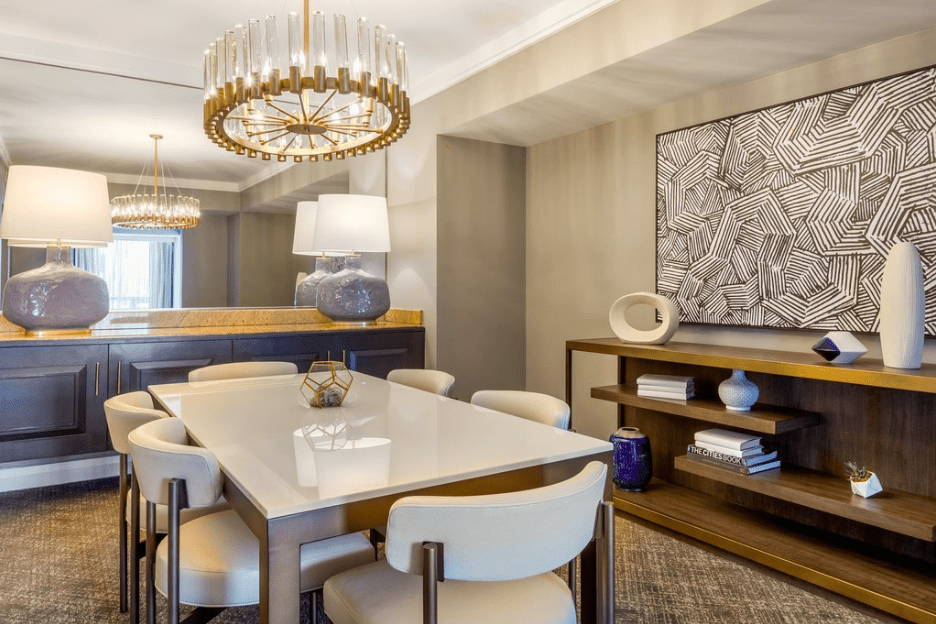 WRAPPED Studios creates museum-quality hospitality artwork that perfectly matches each client's custom specifications.
Hotel owners and managers seeking to harness the power of hospitality artwork often begin by looking to the secondary art market. However, sourcing and securing pieces with just the right aesthetic character can be a tedious, difficult, and time-consuming process. These downsides magnify significantly when attempting to source a thematically unified collection that can be deployed across the entire property.
WRAPPED Studios offers a practical, cost-effective solution to this issue. Our hospitality art consultants, artists, and technicians have the deep experience and world-class creative talent necessary to create stunning, museum-quality works of art to custom specifications. We can create a bespoke artwork or art collection that captures and expresses the unique and differentiated character of your hotel or guesthouse.
To learn more, or to arrange your initial consultation, please contact WRAPPED Studios. We are pleased to serve clients located anywhere in the world.