Our studio recently put its custom art production capabilities on display as part of the prestigious BMW Art Car Project.
Launched in the 1970s, the BMW Art Car Project is the brainchild of French racecar driver and author Hervé Poulain (1940- ). The project invites leading artists to use BMW automobiles as their canvas to create original artworks. It has since become an ongoing tradition that has attracted the participation of some of the world's most famous artists.
Past contributors to the BMW Art Car Project include the likes of:
WRAPPED Studios is proud to have been invited to participate in the BMW Art Car Project. Our creative team elected to use a BMW i3 as its automotive canvas. The model's compact design and modern flair made it an ideal format for the vibrant and colorful abstraction favored by our world-class in-house artists.
The WRAPPED Studios team drew inspiration from the colorful overflow on our studio floor, where much of our conventional art production takes place. This yielded the basic design for a printed wrap, which we used to transpose the work onto the vehicle surface. The end results were two vehicles with distinctive abstract patterns featuring every bit as much detail as the hand-painted works usually associated with the BMW Art Car Project.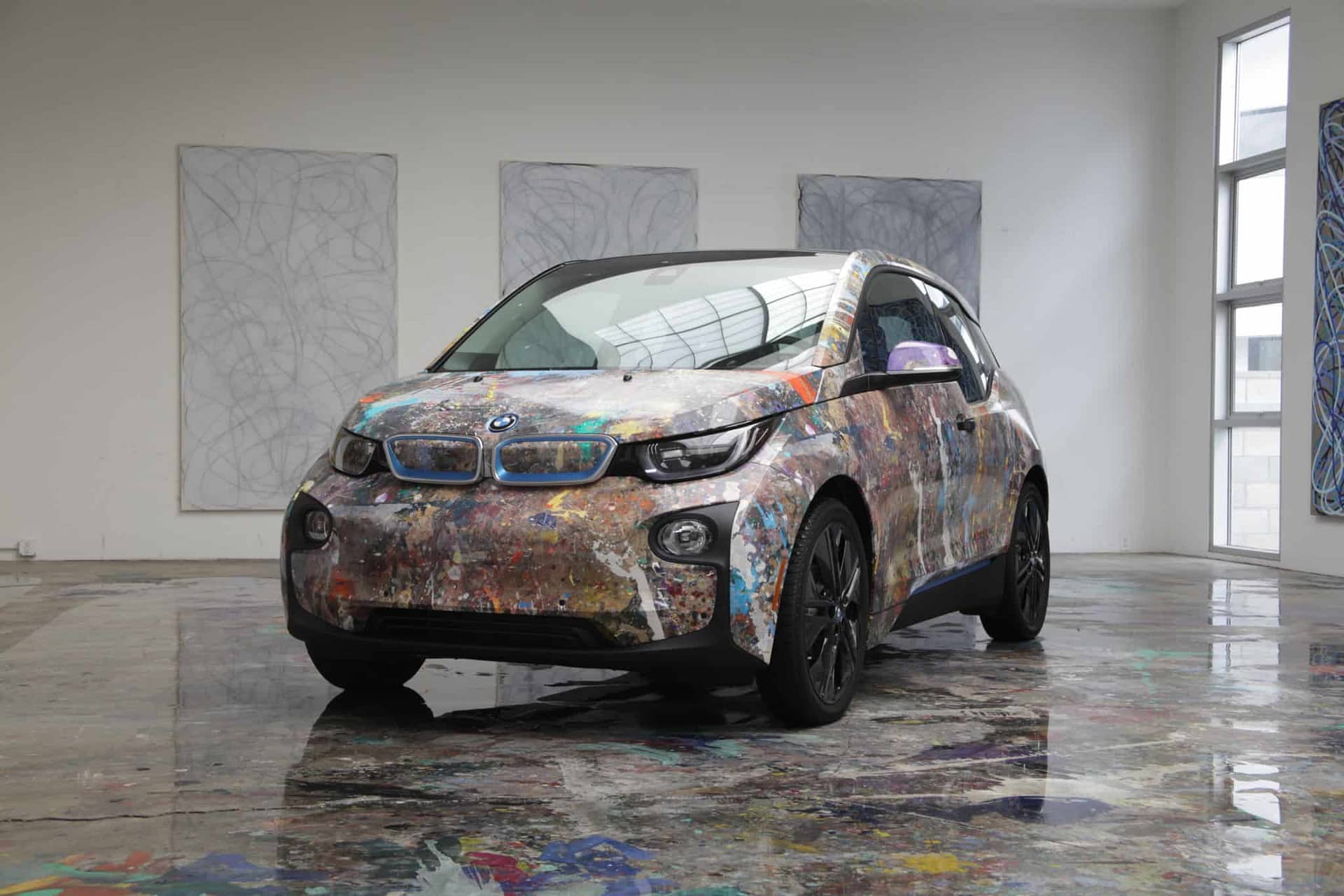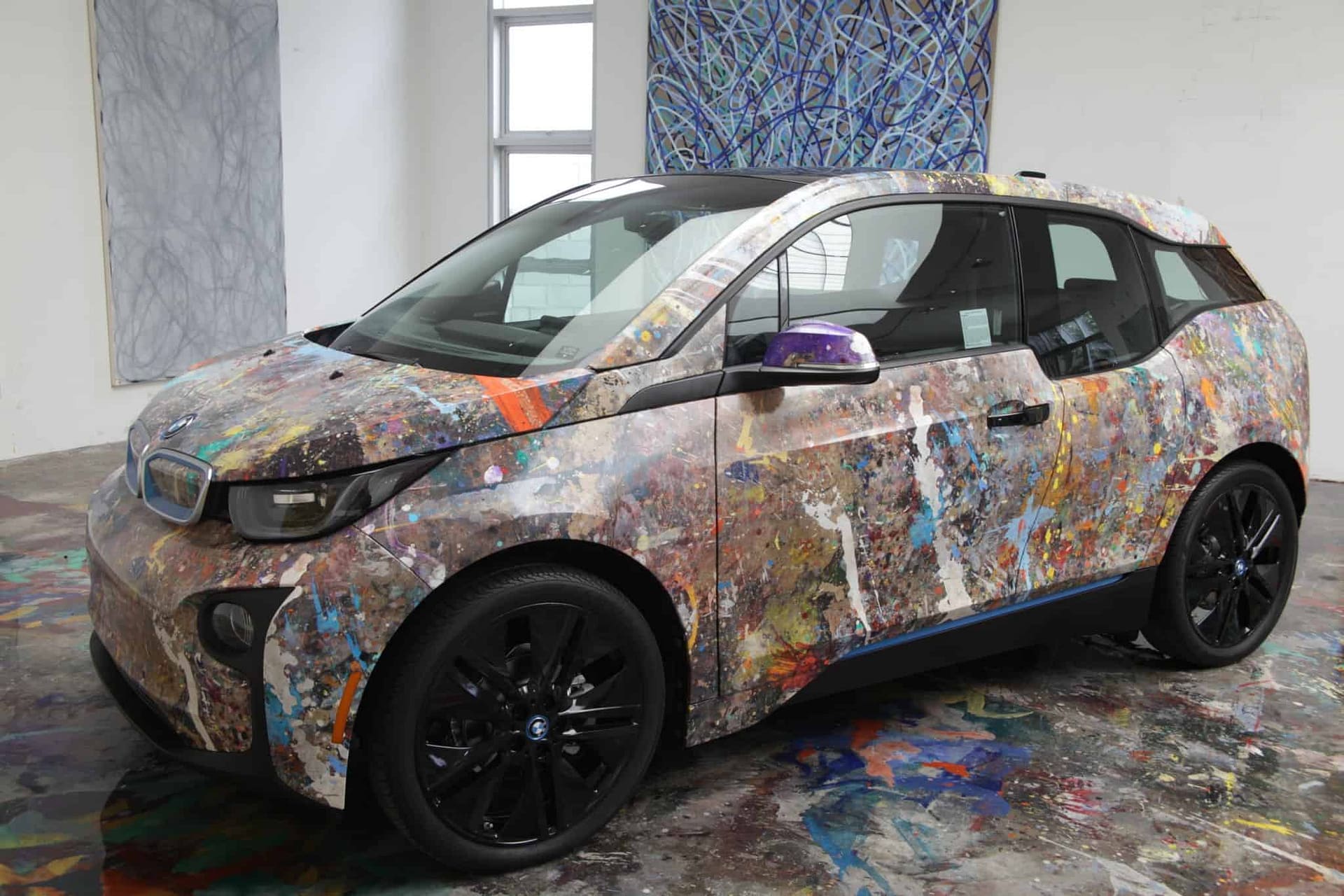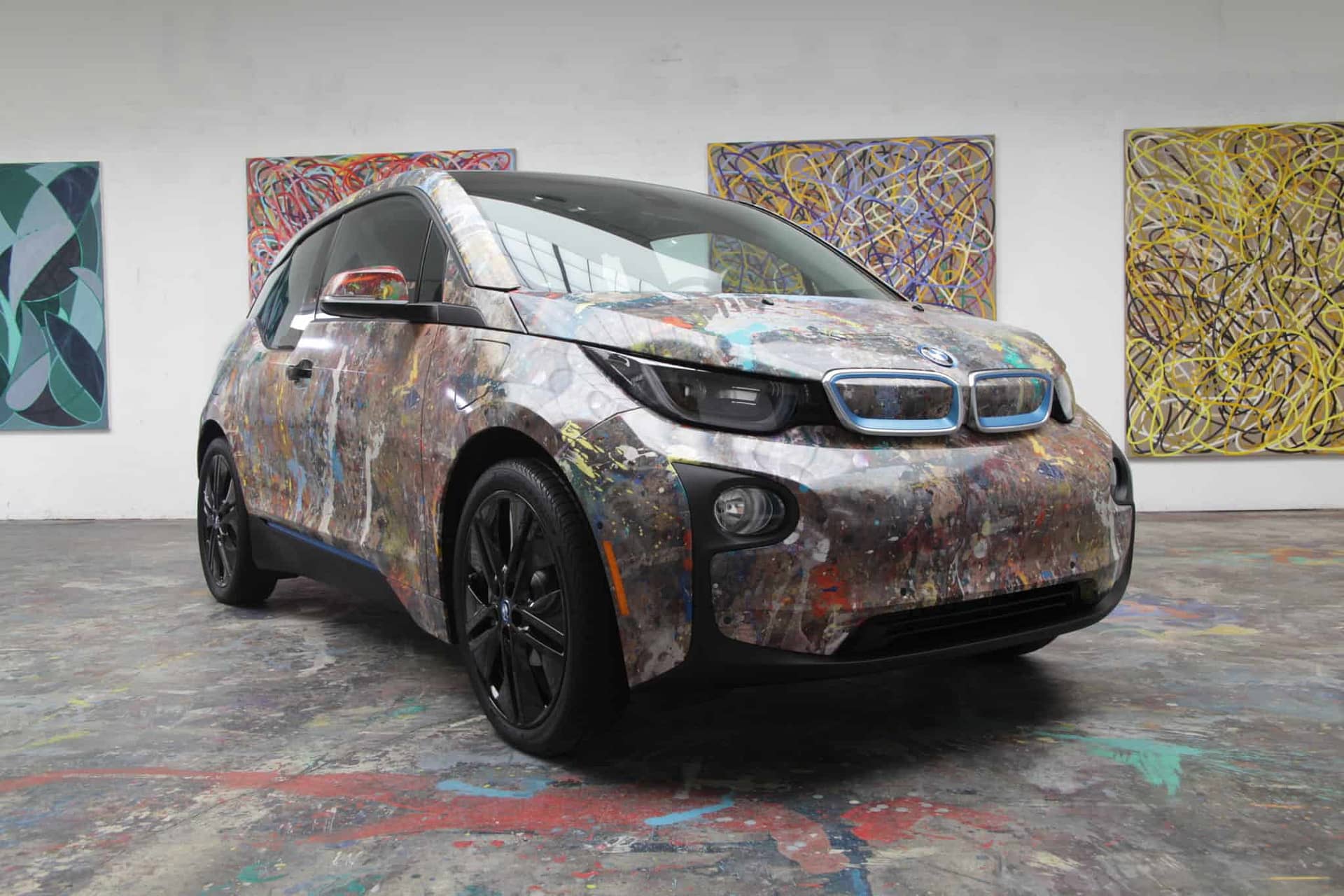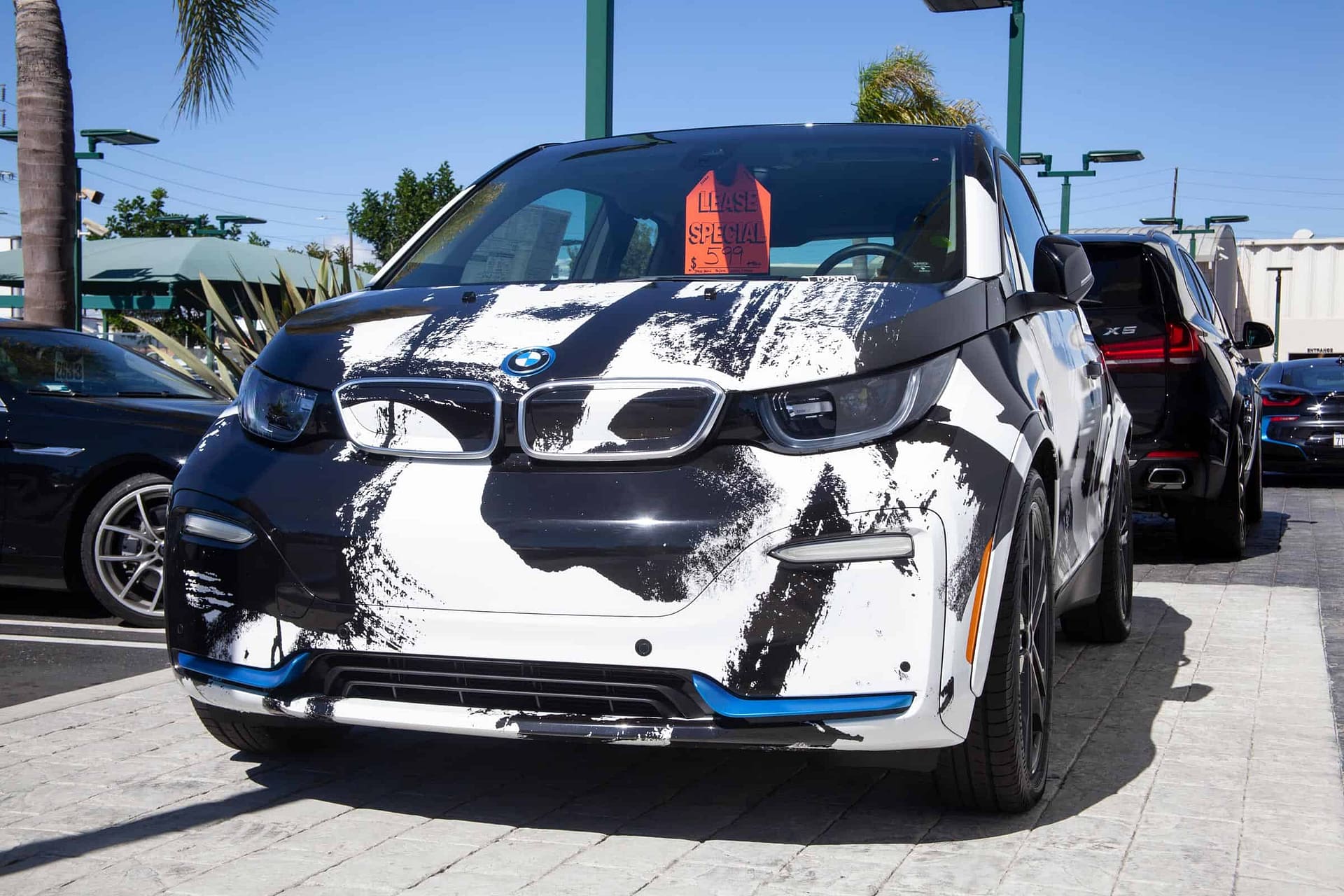 We offer custom art production services to a global base of private and commercial clients.
Our artists and the management group behind our studio were very proud to be invited to participate in the BMW Art Car Project. Yet, it is just one of many contributions our artists have made to prestige projects and properties: Examples of our custom art production can also be found at the luxury Hotel Crillon in Paris, famous landmarks throughout Los Angeles, and many other high-profile locations and destinations in the U.S. and beyond.
We offer custom art production services to a worldwide base of businesses, institutional clients, nonprofit organizations, and individuals. Our process begins with a detailed, one-on-one consultation, during which we will discuss your vision, values, and goals. To arrange yours or to learn more, please contact a member of our client services team.