Our residential art experts recently partnered with Nadia Geller Design to enliven the interiors of The Gershwin multifamily residence in Hollywood.
The Gershwin is an upscale Los Angeles multi-unit residence situated on the legendary Hollywood Boulevard. The building's management group was looking to enhance their interiors with custom artwork, and commissioned the residential art experts at WRAPPED Studios to help. On this project, we worked in tandem with award-winning interior design studio Nadia Geller Design.
For this collaborative effort, we developed and executed a wall mural that projected a modern, playful mood and incorporated elements of Southern California's flora and fauna. The resultant residential art piece renders a stylized representational design in neutral tones with splashes of subdued color. It perfectly captures the building's stylish, trendy character, adding to its status as a local landmark.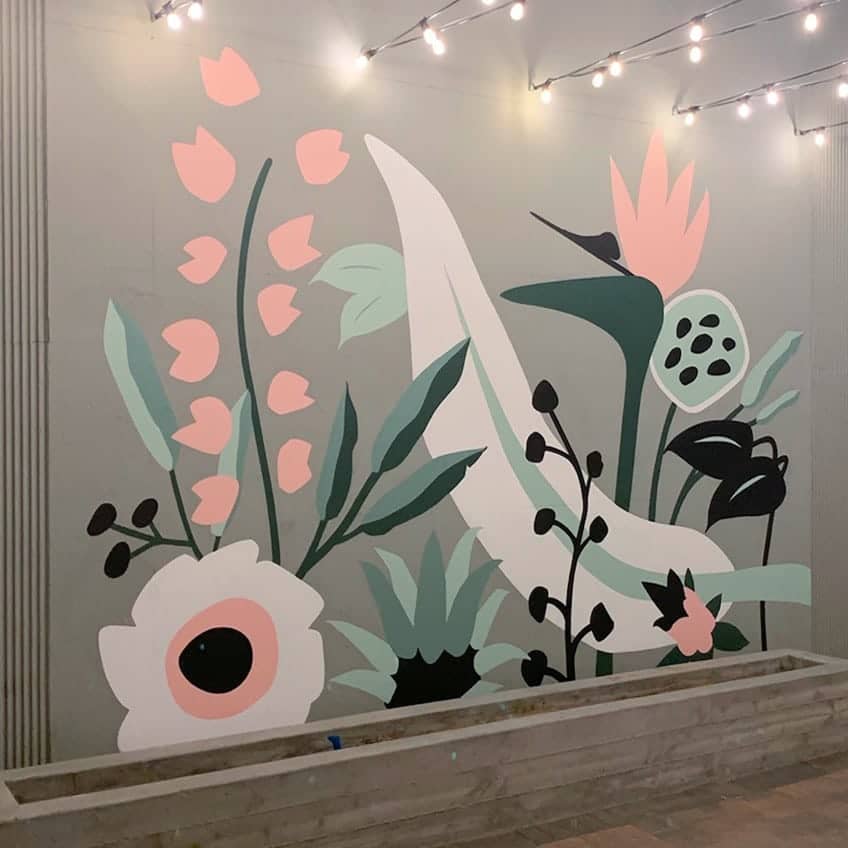 The WRAPPED Studios residential art team specializes in large-format murals and wallcoverings.
When used strategically in multi-unit settings, residential art can achieve multiple important objectives. First, it helps attract a higher quality of tenant due to the refined sense of exclusivity it creates. Adjacently, curated interior artwork reduces turnover and vacancy rates, ultimately acting as an investment capable of generating positive returns over time.
At WRAPPED Studios, large-format murals and wallcoverings rank among our most successful residential art specialties. Guided by the insights of our expert consultants, the WRAPPED Studios production team creates bespoke works of made-to-order art. We can craft the perfect piece to complement your residential space, indoors or outdoors. 
The process begins with a one-on-one client consultation. During this session, we will discuss your preferences and objectives for the project, and conduct an evaluation of the space in which it will live. Our residential art experts will suggest an approach that draws on the site's unique characteristics to create a one-of-a-kind work of art worthy of gallery display. 
To learn more, or to arrange your initial session, please get in touch with a member of the WRAPPED Studios customer care team.