WRAPPED Studios creates stunning custom murals for residences. Our recent work at The Catherine in Santa Monica offers a prime example. 
Custom murals for residences go a long way toward defining a property. Development and management groups are constantly searching for strategies to differentiate themselves while broadening their appeal to targeted demographic groups. Custom artwork offers what could be the most cost-effective, direct, and efficient way to achieve that goal.
Consider our recent work at The Catherine Santa Monica. This upmarket development appeals to sophisticated urbanites seeking to take full advantage of the Southern California ocean lifestyle. It is situated in the serene coastal suburb of Santa Monica and targets working professionals who want an elevated experience upon returning home at the end of the day.
The property's management group approached our studio seeking artwork that would make the residence stand out. We responded with two custom murals.
The first mural applied a pop art aesthetic to the complex's parking garage. This transformed it from a dim, purely functional space to a lively, colorful, and welcoming facility.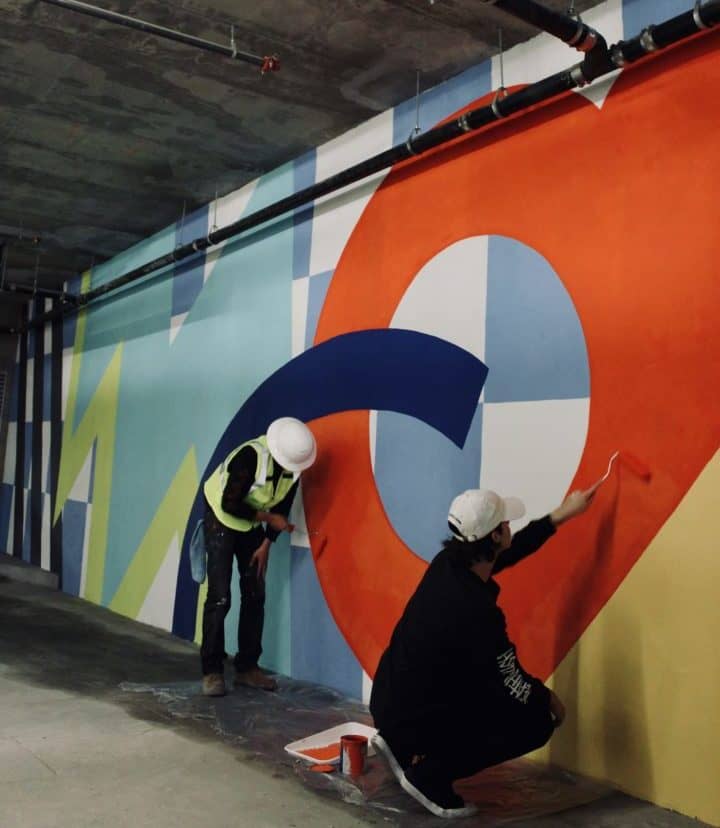 The second mural added a sense of mystique and exclusivity to the residence's resort-style pool area. It performs the dual functions of augmenting the space's mood and tone while simultaneously marketing the property to visitors and viewers.   
Our expert consultants lead the way to bespoke, gallery-quality custom murals for residences. 
At WRAPPED Studios, we use a unique production process that leverages in-house assets including expert consultants, talented artists, and savvy technicians. This approach keeps our quality high by facilitating excellent cross-department communication, and our costs low since it eliminates expensive outside contractors and middlemen.
As a result, we offer custom murals for residences at prices you'll find surprisingly affordable. We are also pleased to serve a global base of clients: no matter where you're located, we'll be happy to work with you.
To learn more about our custom murals for residences, or to schedule your initial consultation, please contact us.