Our studio created stunning custom hand-painted murals for Sparq, helping brand the residence and elevate it to local landmark status.
Sparq is a popular boutique residence in San Jose, California's SoFA arts, culture, and entertainment district. WRAPPED Studios recently received a commission to create custom hand-painted murals for the property, which our team used to brand the complex and augment its profile.
After a series of close client consultations, our art advisors and creative team moved ahead with a large-format mural for Sparq. The completed work uses a representational style, depicting a young female with a multicolored flower in full bloom. It serves as a metaphor for the Sparq community itself, which is deeply connected to the city's blossoming creative and cultural scene.
The Sparq project speaks to the power of custom hand-painted murals: our work enlivened a nondescript off-white building facade that would otherwise have receded into the cityscape. Instead, the Sparq community now stands as a vibrant, instantly recognizable local landmark.
The mural also doubles as a branding tool. Sparq's management group brands the property as existing as the "junction of art and technology." The invigorating presence of a larger-than-life mural on the property's exterior legitimizes the property's marketing slogan, strengthening the impact of its presence and helping attract quality tenants for the long term.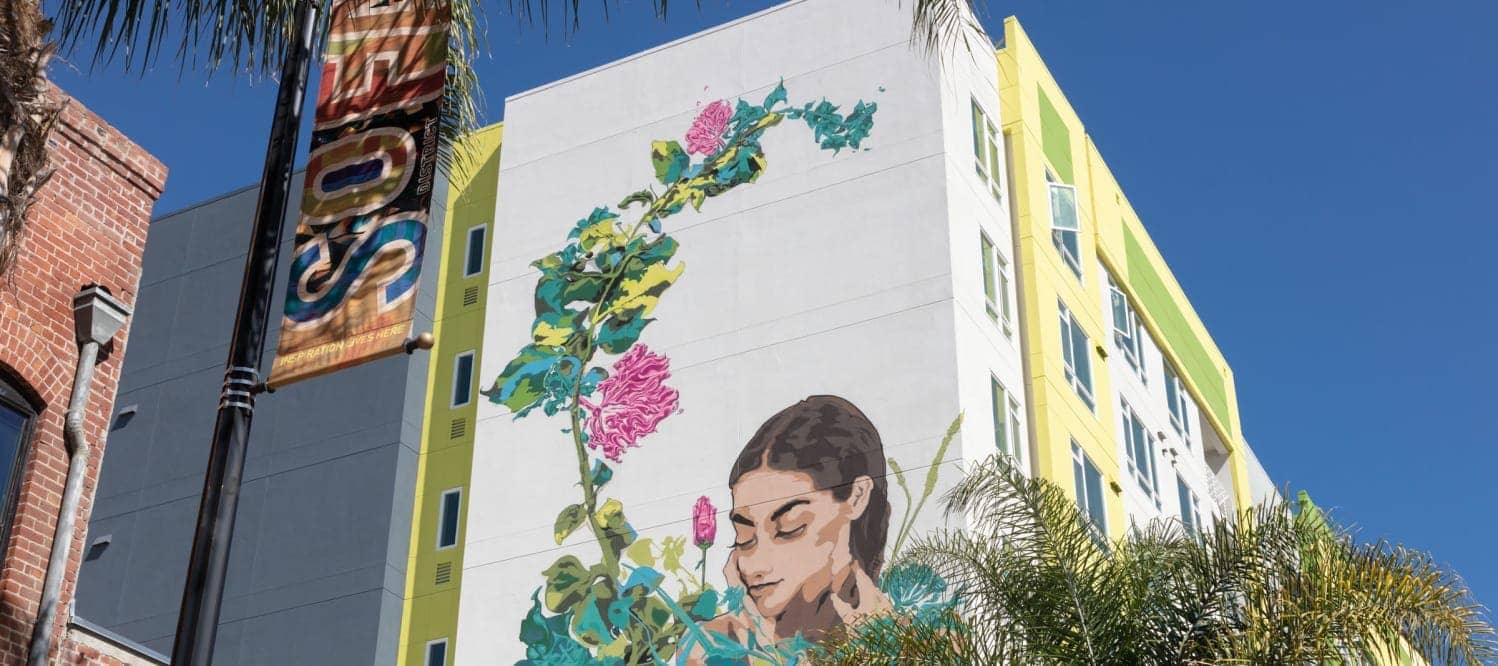 Custom hand-painted murals have the potential to generate positive returns on investment.
With regards to both commercial and residential buildings, custom hand-painted murals offer a major advantage: they can raise property values. In commercial buildings, their value derives from the high profile they create, which can draw foot traffic and boost customer volumes at stores and retailers based in the development.
In residences, custom hand-painted murals define properties, turning exterior walls into powerful marketing tools. This can elevate the property's profile, attract tenants, reduce vacancy rates, and ultimately make the residence more profitable. 
WRAPPED Studios specializes in creating large-format custom hand-painted murals for both commercial and residential clients. See some examples of our recent mural work here:
If you would like to learn more about our custom hand-painted murals or arrange a session with an expert WRAPPED art advisor, please contact us.