Custom lobby art can play an impactful role in branding and differentiating properties. Our recent installation at Shoreline Gateway in Long Beach offers an excellent example. 
Shoreline Gateway is a new luxury residential complex in the coastal Los Angeles suburb of Long Beach. The property is branded as "a new tide of luxury living in Long Beach." To that end, Shoreline Gateway's management group recently commissioned custom lobby art from our studio to advance that positioning.
Properties like Shoreline Gateway rely heavily on marketing to differentiate and generate demand for their properties. Custom lobby art functions as a low-cost, high-impact asset in support of those objectives. It acts in various ways to build value for residents and owner-investors alike:
The presence of custom artwork creates a visible sense of refinement and exclusivity

Prospective unit-buyers and tenants often prefer developments that feature these refined and exclusive qualities

Satisfied buyers and tenants are more likely to remain part of a residential community for the long term

This can increase unit sales, reduce vacancy rates, and protect against costly tenant turnover
The WRAPPED Studios team began the Shoreline Gateway project by conducting a site-specific assessment of the property. Based on the insights generated by that process, we developed a proposal for an abstract, minimalist design featuring multi-tonal line forms interacting against a white background. The end result ideally complements the surrounding finishes, enhancing the property's ambient sense of luxurious elegance.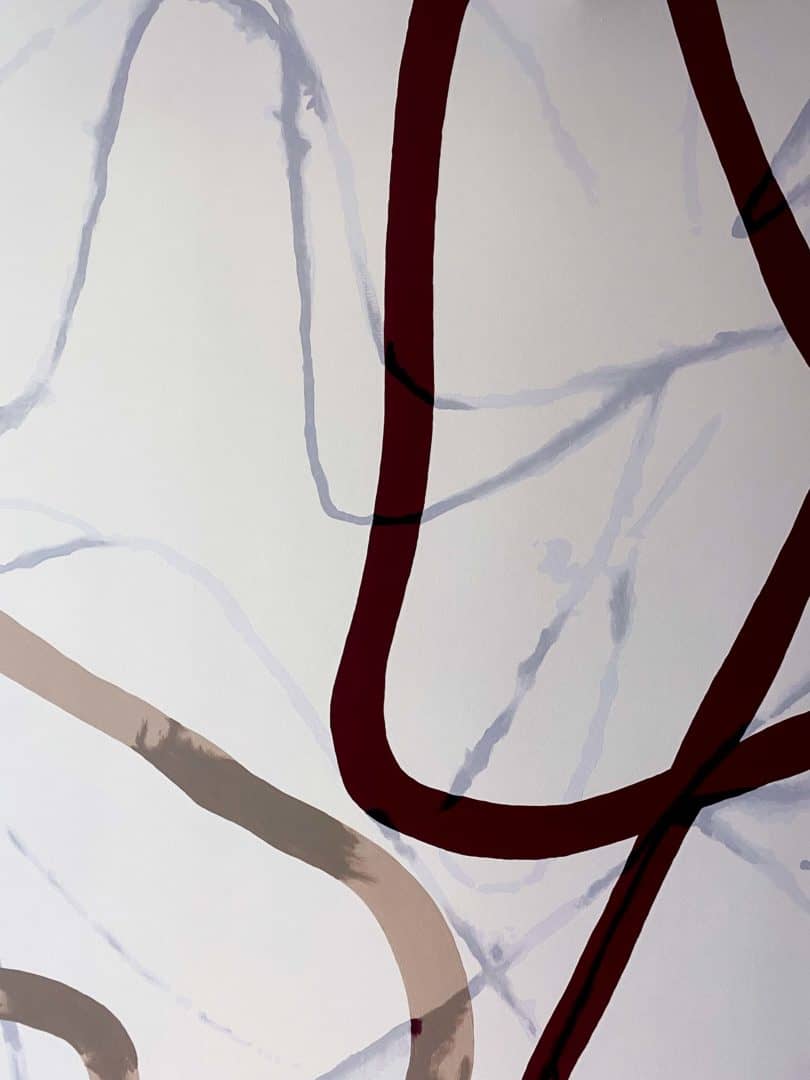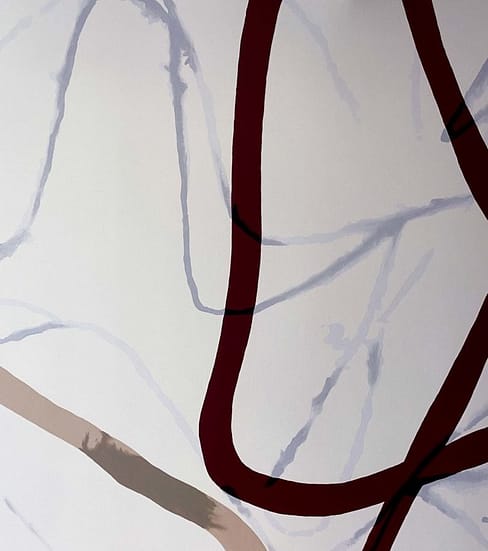 Our Southern California-based art collective creates custom lobby art for property owners, managers, and developers located anywhere in the world.
No two properties are the same: every development has its own unique character, and custom lobby art is an ideal way to reveal and complement it. At WRAPPED Studios, we use a proprietary business model based on a comprehensive set of in-house assets. 
Our full-time team includes expert art consultants, talented artists, and highly skilled technicians. Their combined abilities generate outstanding results, thanks to their unified efforts and efficient, effective cross-department collaboration. It also controls costs, allowing us to make our studio's world-class services available at surprisingly low rates.
Custom lobby art is one of the most cost-effective and impactful ways to make a bold and unique statement. To order yours, please contact WRAPPED Studios.