The Ratkovich Company commissioned our studio to produce executive office art for its Los Angeles headquarters. Here's the story behind this exciting project.
The WRAPPED Studios team regularly produces executive office art for corporate clients. Businesses in a broad cross-section of industries use custom art to enhance their branding efforts, express their identity, and make their facilities a more appealing place to work and visit. This can pay dividends in many ways, from securing long-term relationships with clients and customers to attracting and retaining higher-quality employees.
The Ratkovich Company recently joined our impressive roster of corporate clients. This Los Angeles-based property development and advisory firm has played a major role in shaping the city's character. Its project portfolio includes a long list of high-profile destinations, including 5900 Wilshire Boulevard, notable for being the tallest tower in L.A.'s Miracle Mile district. 
In developing executive office art for The Ratkovich Company's Downtown L.A. headquarters, our consultants decided to nod to the firm's impact on the city's urban development history. Our team conceived and executed a series of artworks built around hand-drawn images of Ratkovich properties. The work reflects the individualized care Ratkovich puts into every project, yielding a unique and client-focused collection.
From there, our art production professionals scaled up the drawings into a series of dramatic, high-impact wallcoverings. The finished artwork now occupies more than 500 square feet of wall space in The Ratkovich Company's elegant headquarters.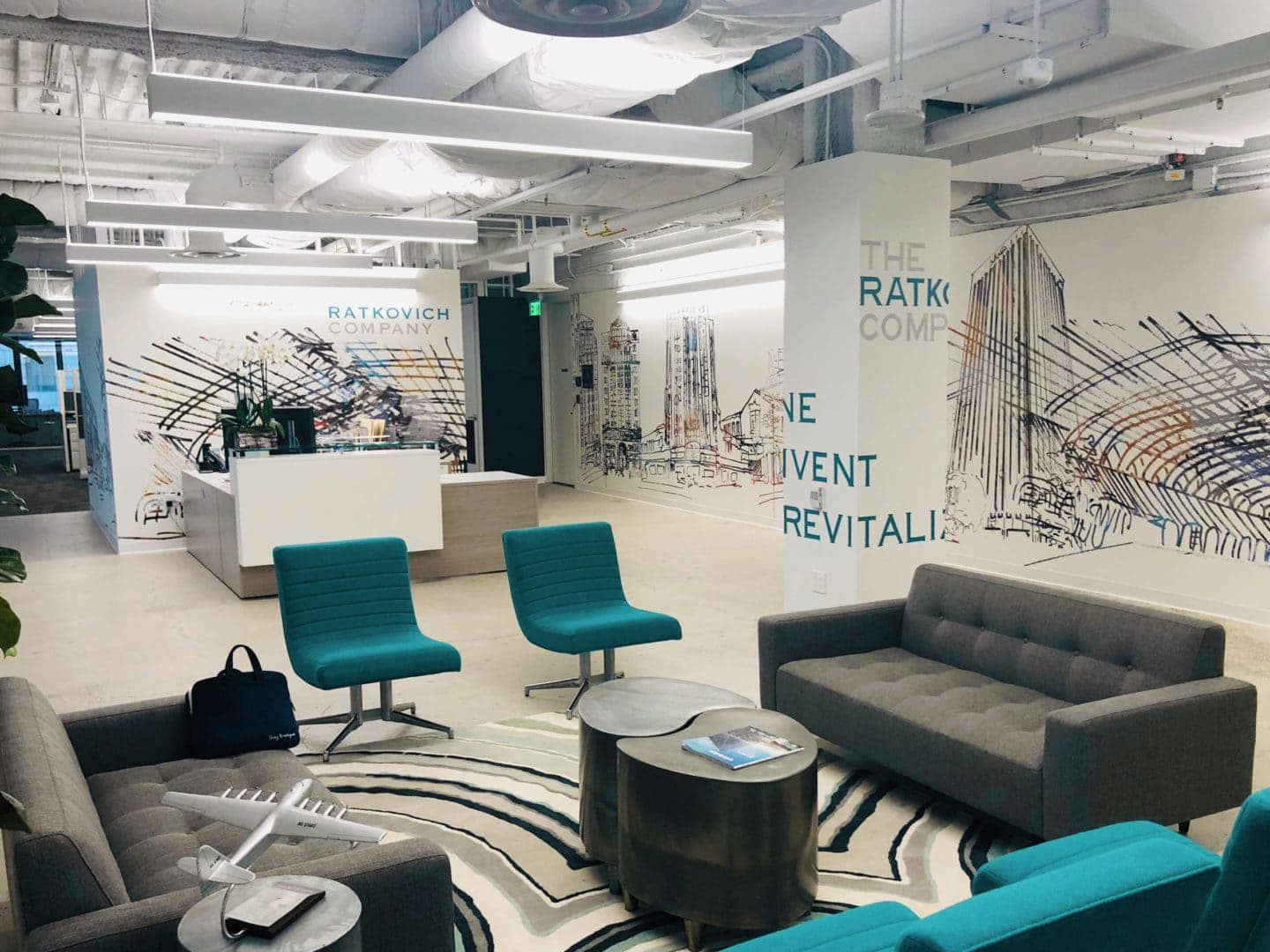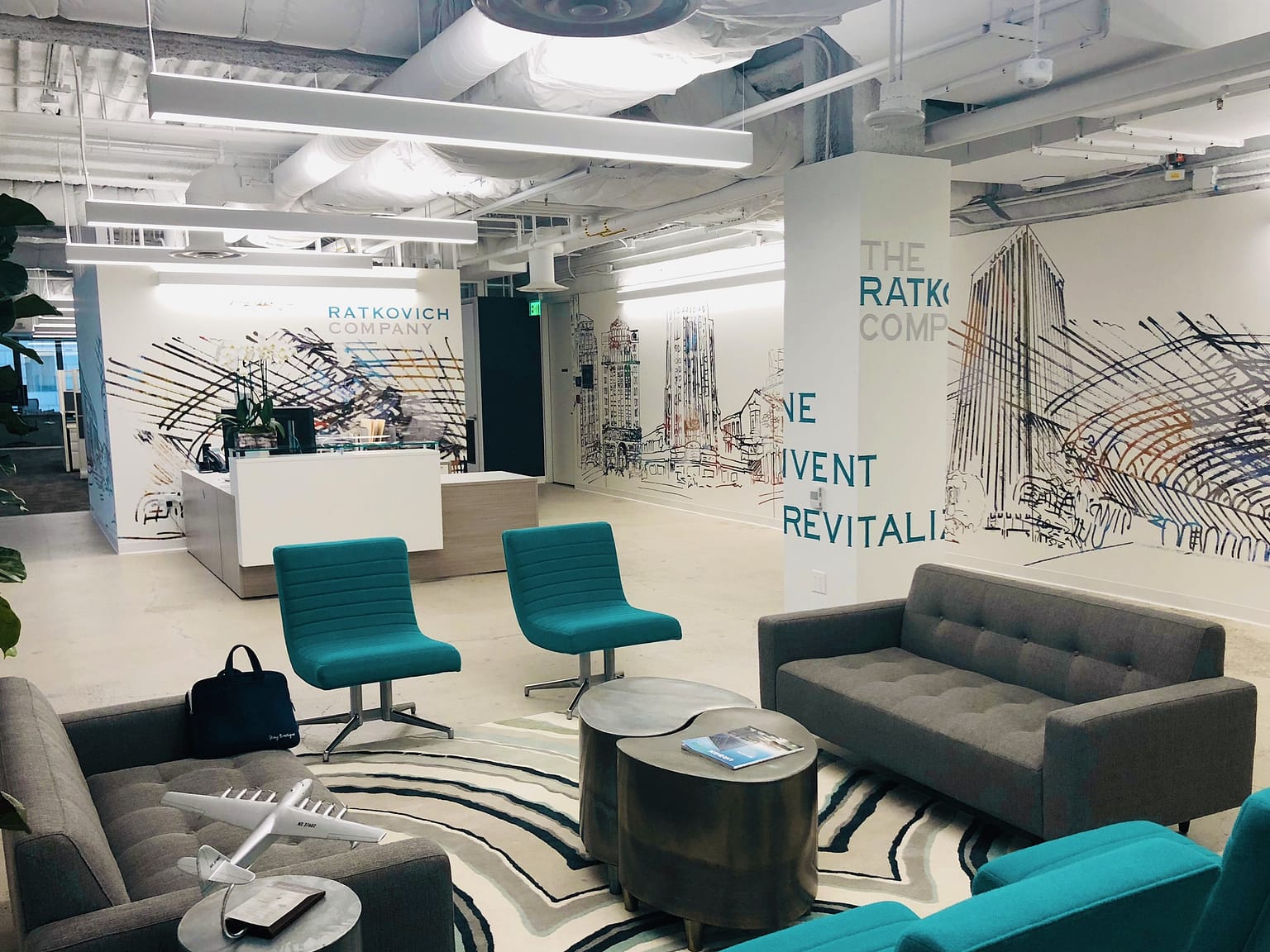 Our signature process makes custom, gallery-quality executive office art an efficient and affordable option.
Every executive office art project we do begins the same way: with a series of detailed, customer-centered consultations. During these sessions, our corporate art consultants build deep understandings of the client's identity and objectives. We then incorporate these insights into the project proposal to ensure the finished product reflects each company's distinctive and defining qualities.
All production and finishing work is performed on-site by our in-house team of world-class artists and technicians. This approach lowers client costs, as it enables us to avoid hiring expensive third-party contractors and external service providers. It also saves time and trouble, as it allows clients to order bespoke, customized artworks that perfectly align with their goals without the need to search the secondary art market for the right pieces.
To learn more, or to arrange your executive office art consultation, please contact a member of the WRAPPED Studios team.