Our residential art consultants can transform everyday buildings into local landmarks.
Ethan on Evans is a residential complex in the Los Feliz neighborhood of Los Angeles. Consisting of 22 one- and two-bedroom units, the property found itself in need of a unique hook to differentiate itself in this artsy and vibrant district.
The property's management group, Cityview, approached our residential art consultants to find a creative solution. We responded with this playful and unique hand-painted mural, inspired by the iconic Pac-Man video game franchise.
The mural features a Pac-Man-like character attempting to weave its way through a maze of intersecting lines reminiscent of the Los Angeles street grid. A red ghost character provides a balancing counterpoint at the opposite end of the mural, which now occupies a 60-foot exterior wall above the main entrance to the residential complex.
Prior to our work, Ethan on Evans was just another entry among dozens of similar properties in Los Feliz. It now stands out as an instantly recognizable local landmark.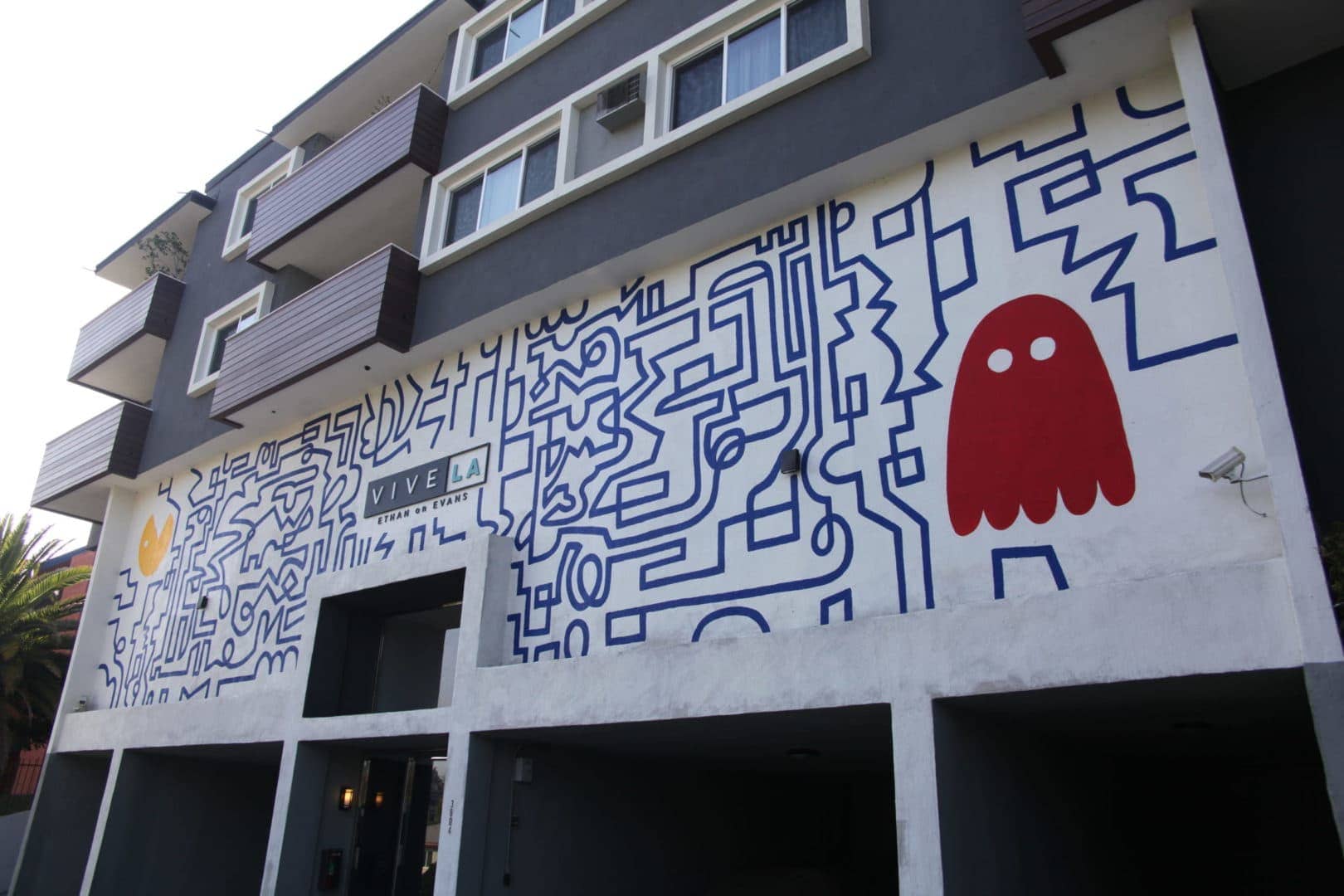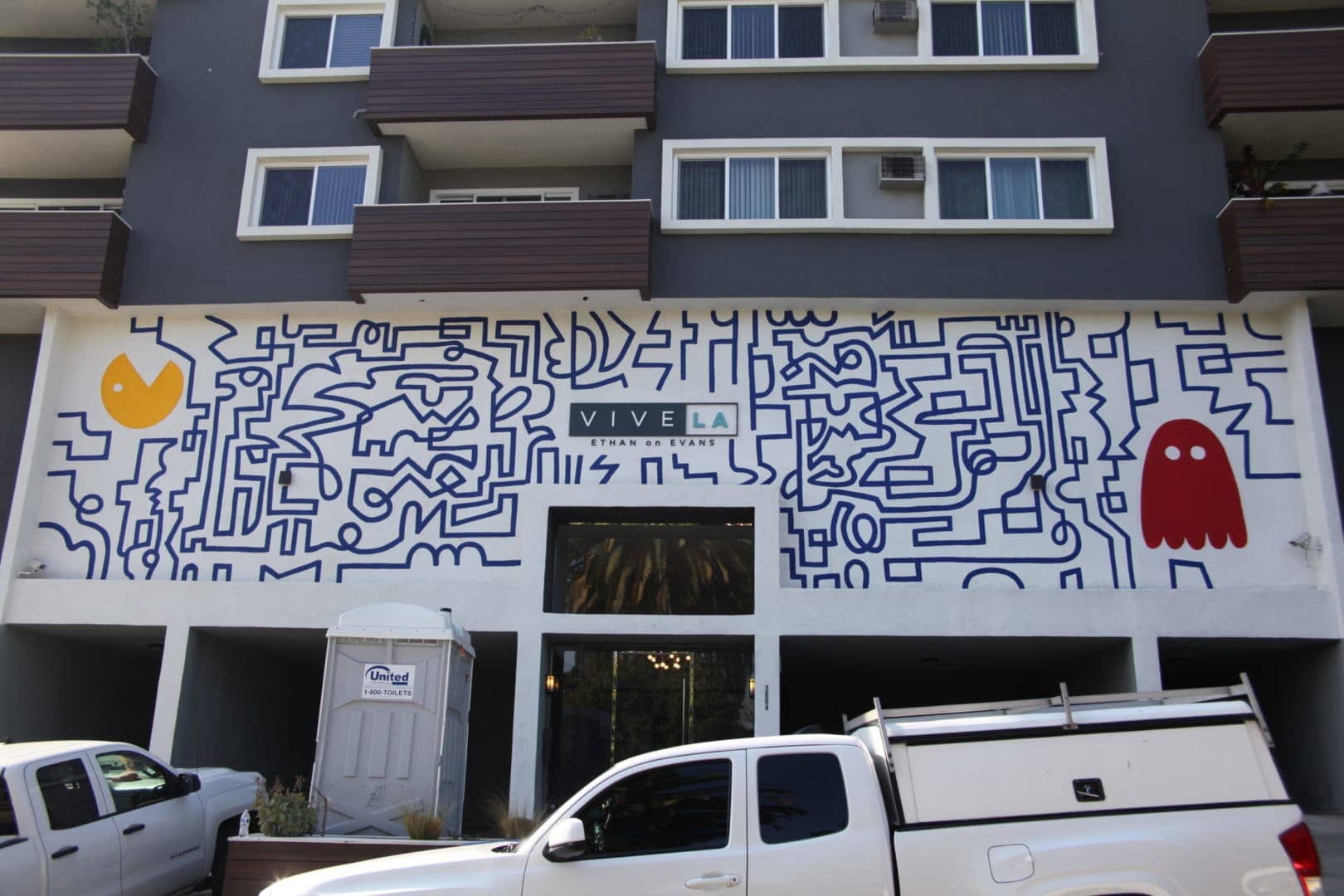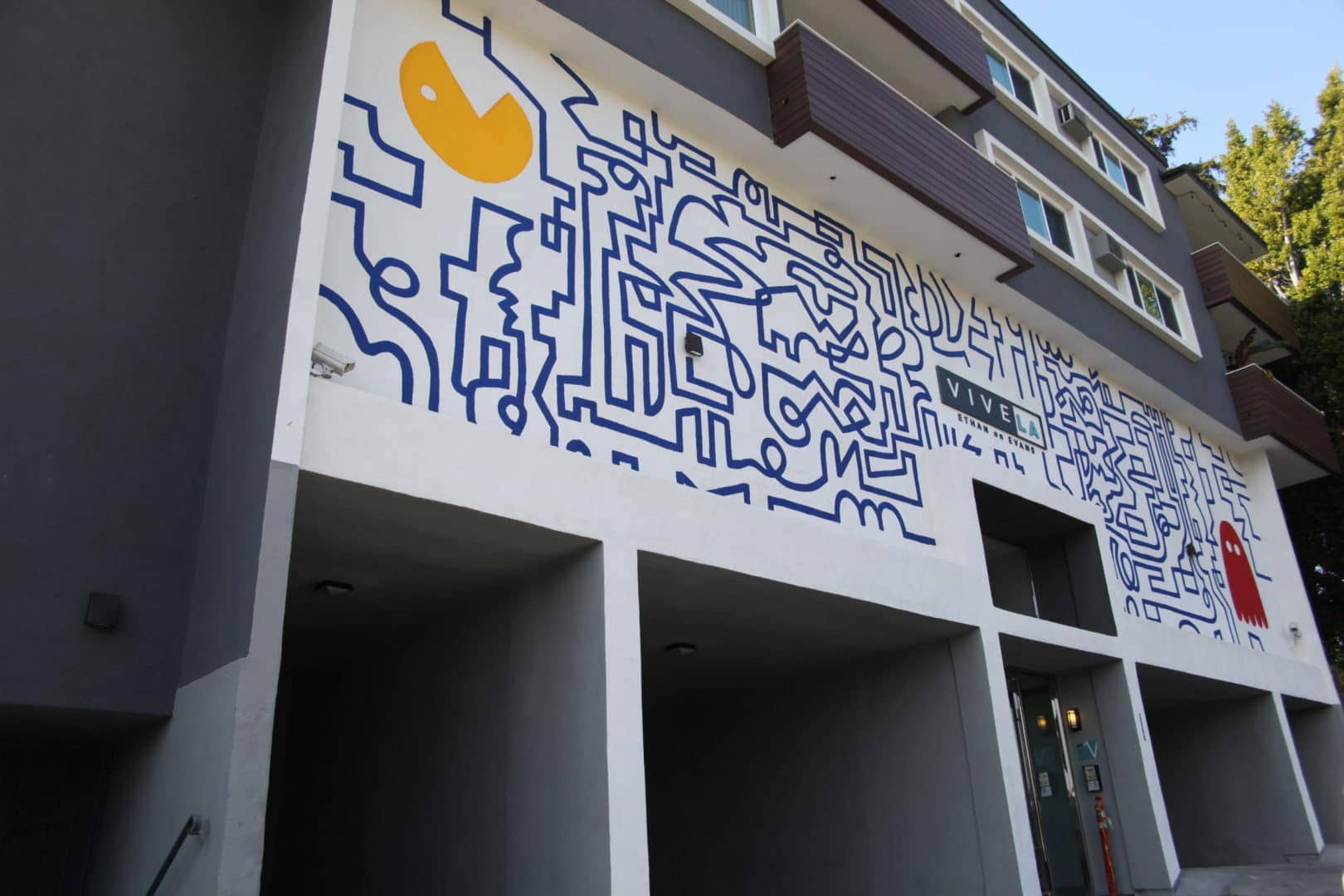 Discover the ways our residential art consultants help property development and management companies create and enhance financial value.
Our work at Ethan on Evans speaks to the value residential art consultants can add to multifamily properties. Having a unique angle with which to market the property often succeeds in attracting higher-quality tenants who stay for the long term. 
When given the choice between a distinctive or generic property, desirable tenants tend to choose the former more often than the latter. This builds value by creating a more refined and exclusive community while reducing tenant turnover and vacancy rates. The combined impact of these factors can provide a major boost to a property's profitability and resale value.
Our residential art consultants have extensive experience conceiving and developing value-driving creative projects of all scopes and profiles. To arrange your initial session with one of our in-house experts, please contact a WRAPPED Studios client services representative.