Our corporate art consulting professionals helped turn Ensemble Investments headquarters into an instantly recognizable local landmark.
Branding and identity play important roles in business success. This is part of the reason businesses are increasing their art investments and choosing custom artwork over the secondary market with rising frequency.
Artists and artistic collectives like WRAPPED Studios draw on multiple strategies to help enterprise clients achieve these objectives. Some approaches are very direct, using art as a direct and literal extension of existing branding and advertising campaigns. Others are subtler and more conceptual. The work our corporate art consulting team developed for Ensemble Investments is an example of the latter.
Ensemble Investments is a property development firm based in the Los Angeles suburb of Long Beach with satellite offices in Phoenix, Las Vegas, Reno, and Philadelphia. In 2019, the company engaged our corporate art consulting professionals to develop a large-scale project for the exterior of their corporate headquarters.
Our studio developed a stunning statement mural for the property, which was executed across a 100-foot-long wall. It depicts a trio of stylish figures in kinetic poses, echoing the company's forward march of progress and connectedness to contemporary values. The work also ties into the design elements used in the building's interior, creating a cohesive visual theme.
Most importantly, the mural transformed Ensemble Investments' previously generic headquarters into an instantly recognizable local landmark. This boosted the company's social capital while simultaneously raising its profile within the community. These benefits both advance the company's interests, ultimately providing outstanding returns on their investment.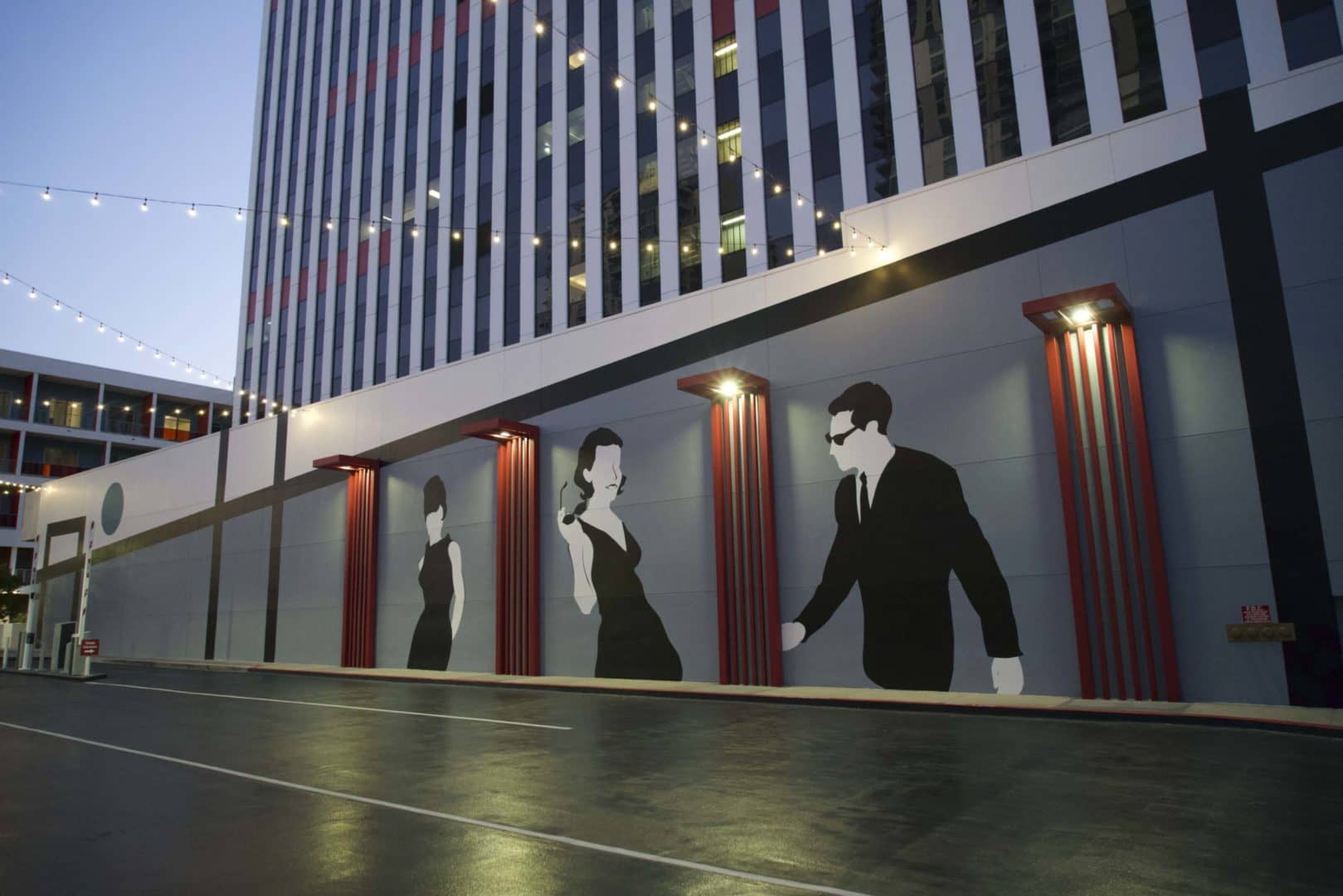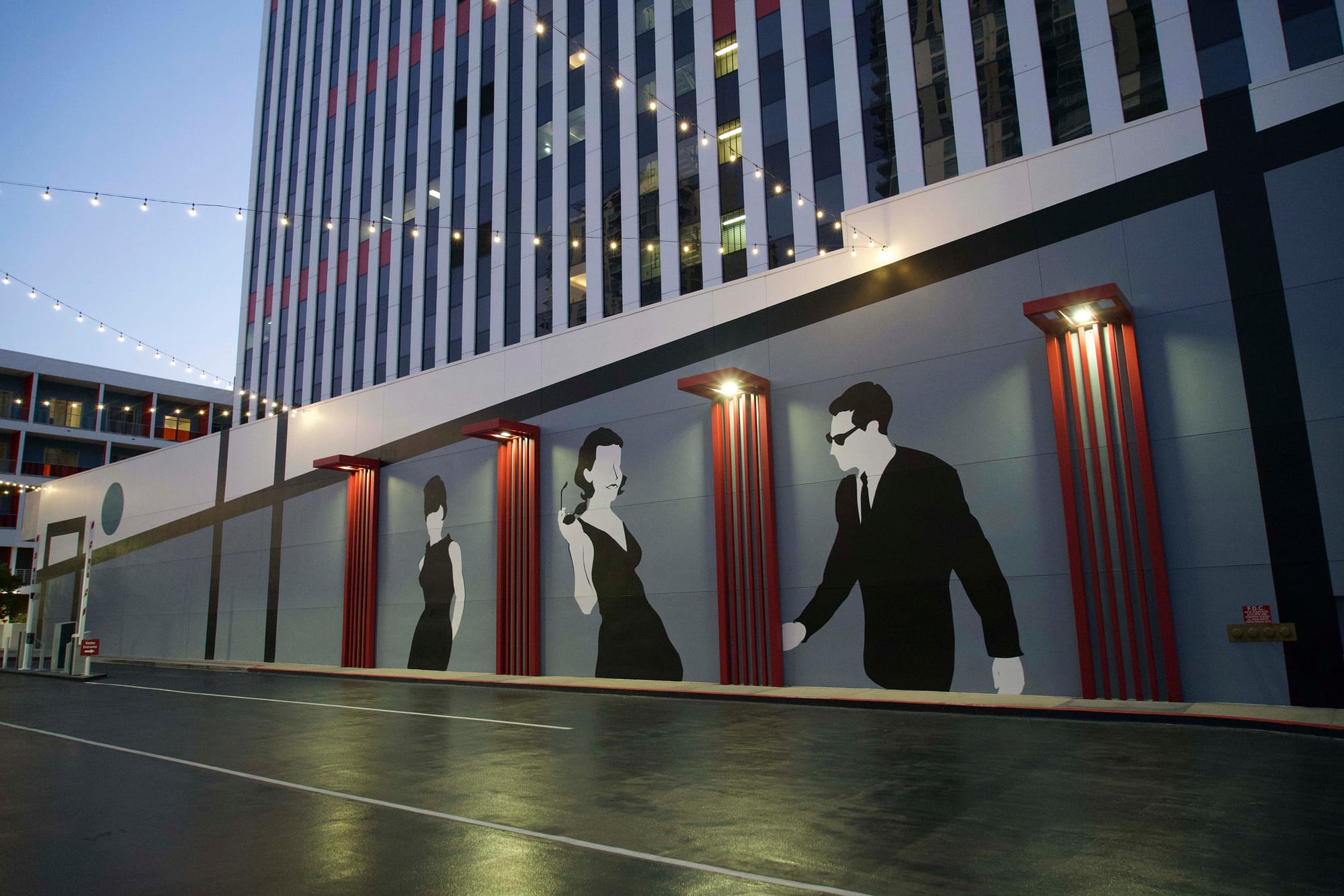 Our corporate art consulting team is fully available to assist clients from around the globe.
Corporate art does more than reinforce company branding and increase a business's public profile. It also has tangible, proven benefits for employees. Studies show direct links between the prominent presence of office artwork, increased productivity, reduced stress, and improved job satisfaction.  
WRAPPED Studios uses a unique client-centered process to deliver museum-quality custom artwork to a global base of enterprise customers. This process begins with a detailed one-on-one consultation, during which you will discuss your objectives and preferences with a highly qualified corporate art consulting expert.
To arrange your session, or to learn more about our studio, please contact a member of our client services team today.