Our recent work at Villa Ford in Orange County displays the positive impact of our custom art for retail businesses. 
Villa Ford is a leading Orange County car dealership that specializes in the sale of new and pre-owned Ford vehicles. One of Villa Ford's key differentiators is its strong focus on creating a complete buying experience. Having heard about our reputation for providing exquisite custom art for retail businesses, Villa Ford approached us as part of a beautification campaign for their indoor showroom.
We created a series of stunning custom prints for Villa Ford using UltraChrome inkjet technology to render dramatic abstract color patterns on large-format canvases. In addition, we created smaller complementary pieces for the dealership's sales office, building a thematically unified and visually consistent collection that helps create a better buying experience for the company's customers.
Market research has shown that art for retail businesses has a subtle but influential impact on consumer behavior. By incorporating custom car dealership artwork into its showroom and sales office, Villa Ford conveys an important message about its refined and sophisticated values to potential customers. This, in turn, enhances the desirability of the dealership's products, giving customers more confidence in the vehicles on offer.
The work we did for Villa Ford also captures a fluid sense of motion, which builds a subconscious cue in the viewer's mind that further reinforces the quality of the dealership's products. Our expert consultants played a leading role in shaping this highly successful project, which was brought to life by our incredibly talented team of in-house artistic production professionals.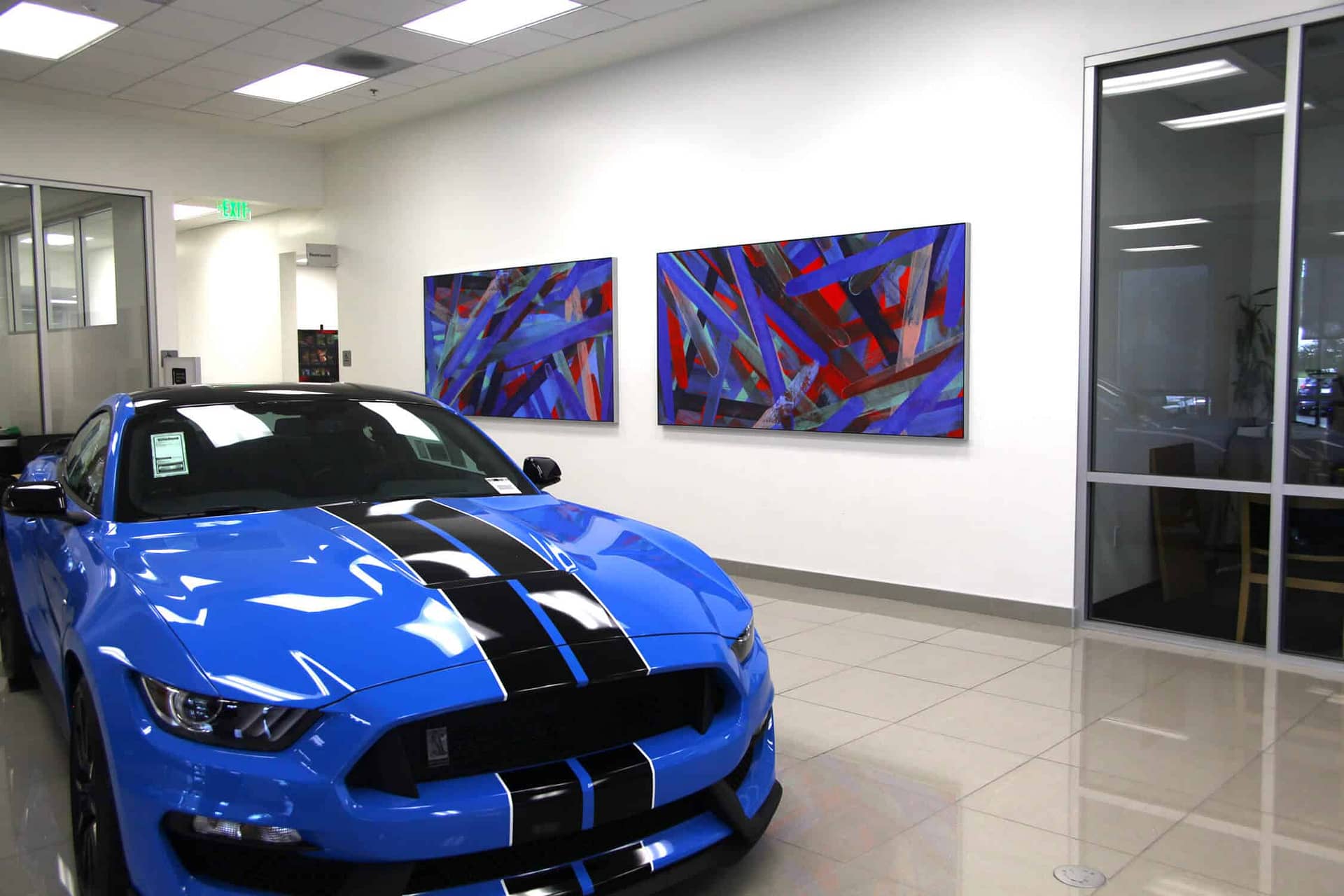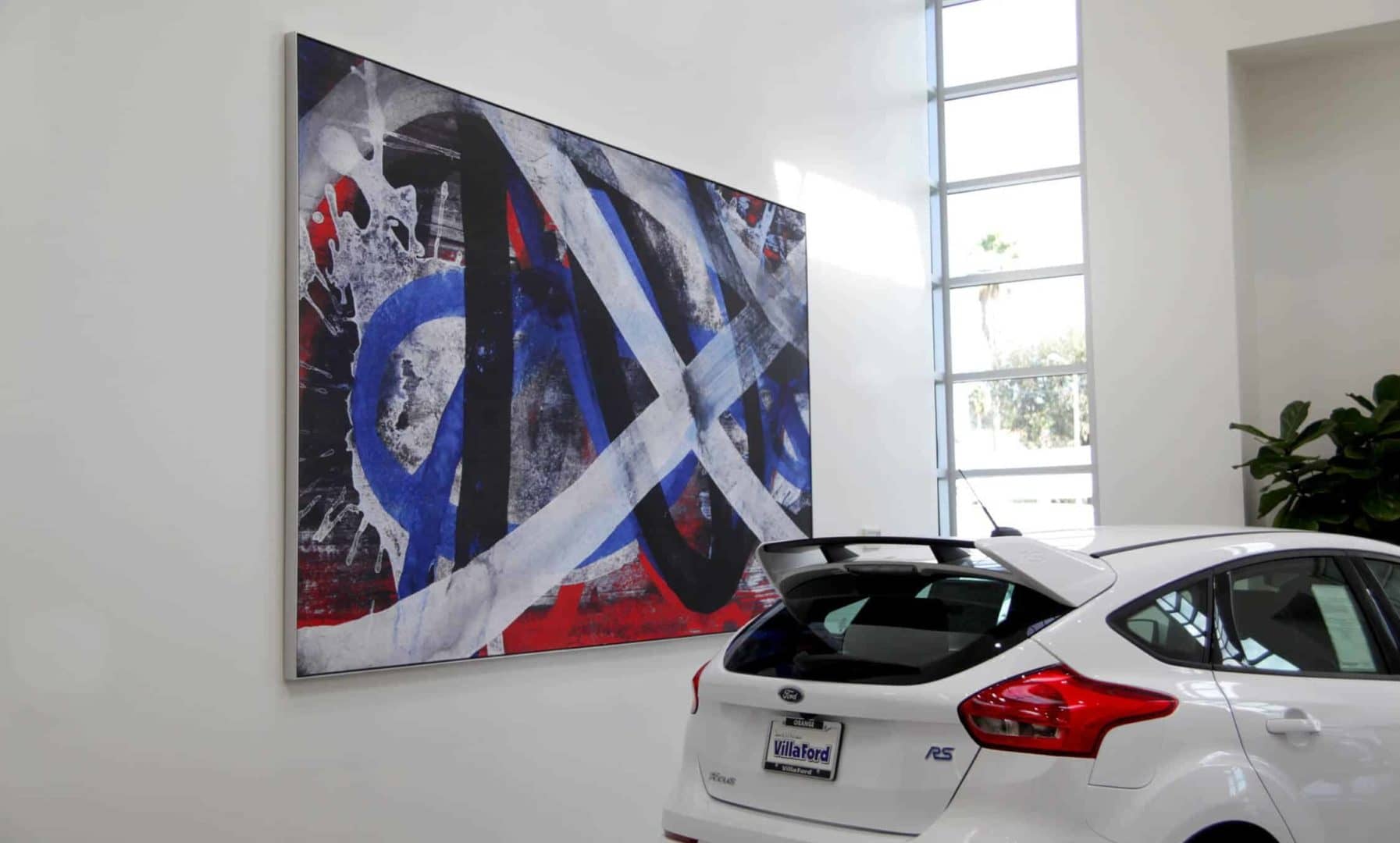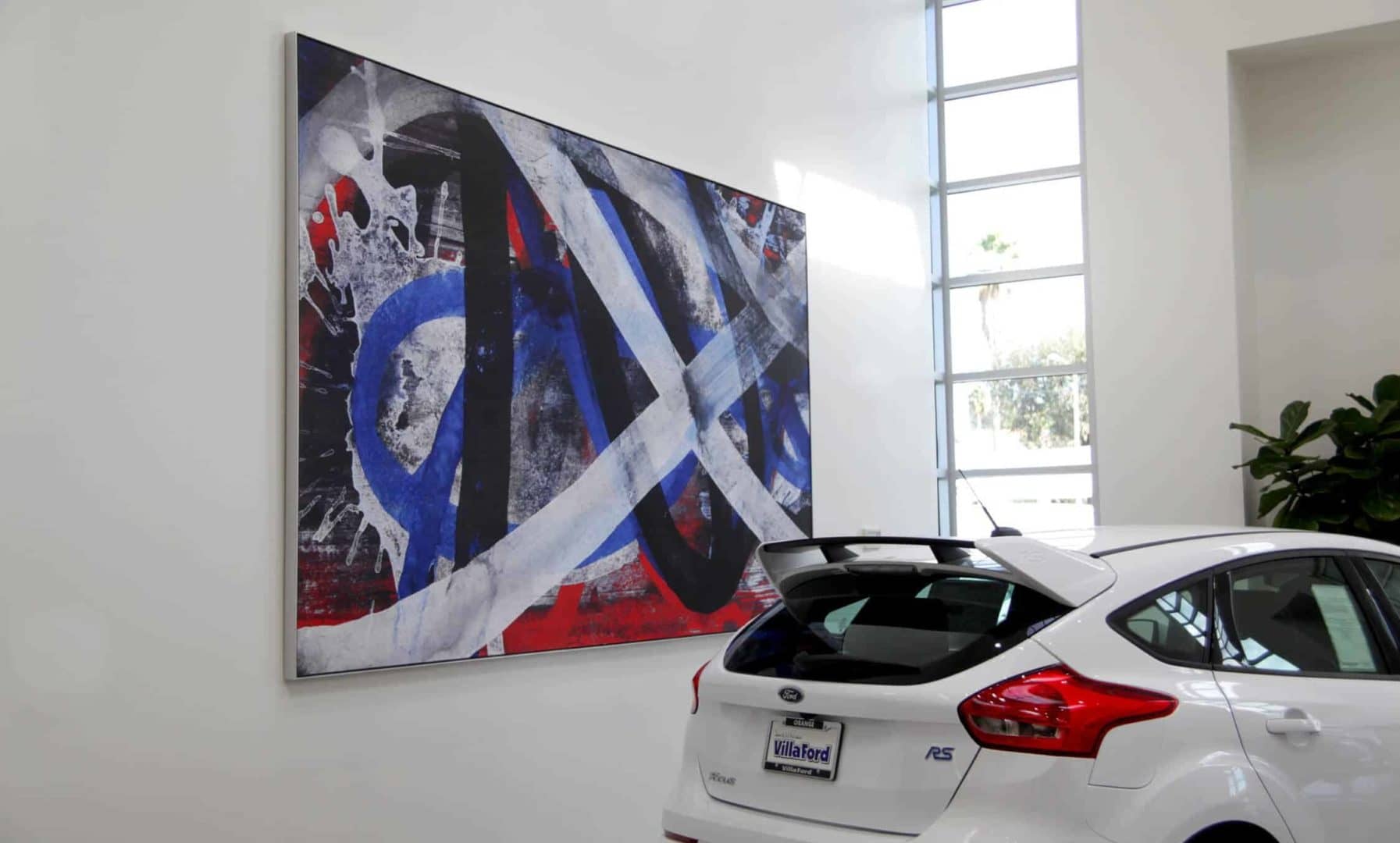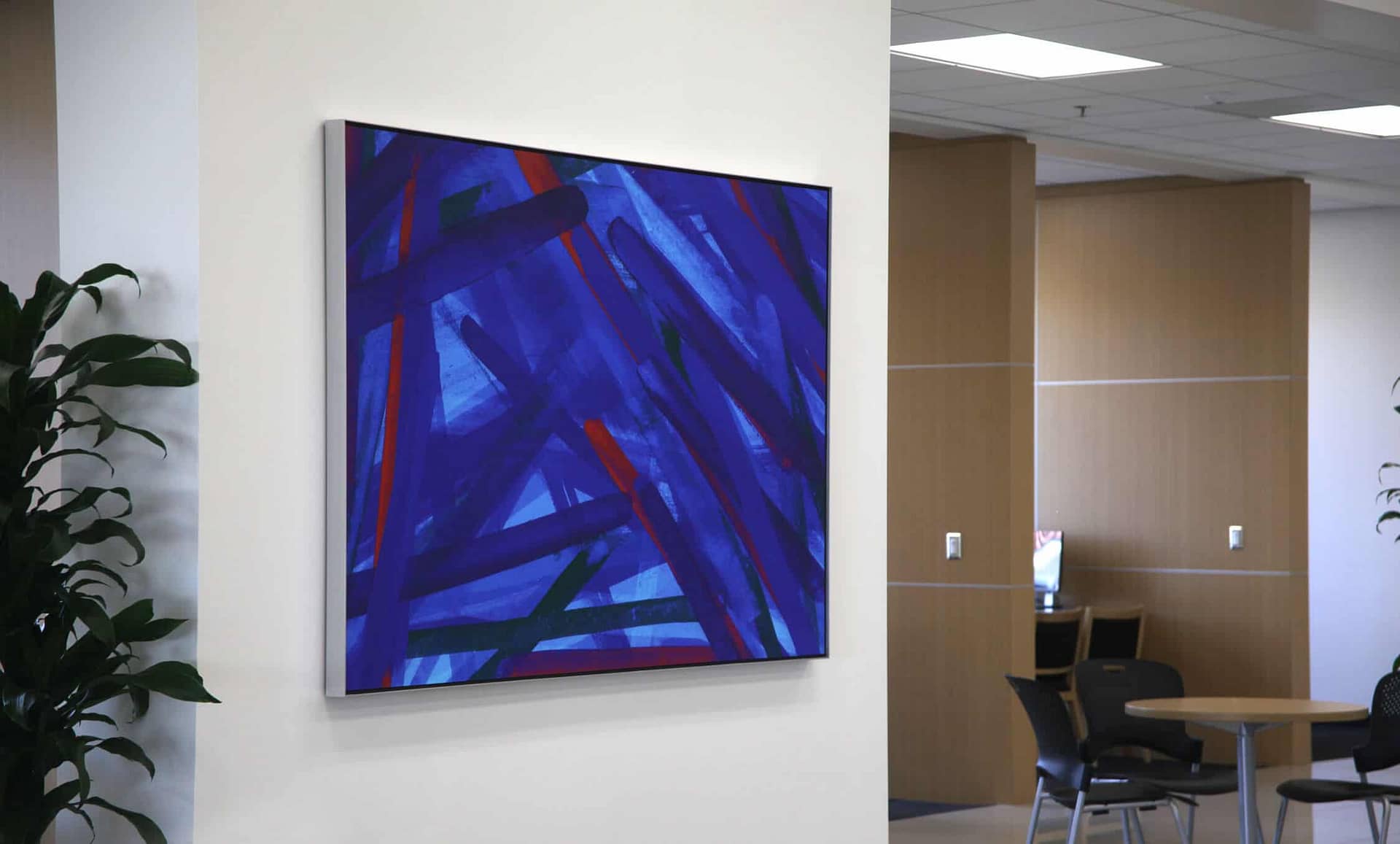 Our custom art for retail businesses is an investment that pays big dividends over time.
The understated impact of art for retail businesses pays off over time. It encourages customers to complete purchases, but it also creates a superior shopping experience that makes customers more likely to recommend the business to others. Thus, it represents a smart investment that generates consistent results over an extended period of time.
We've helped businesses in many industries harness the proven, powerful benefits of custom artwork. In addition to retailers, we work with clients in the hospitality, multifamily residential, fitness, financial services, and corporate verticals. For more examples, please visit our online gallery of completed projects. 
Then, when you're ready to experience the benefits of custom art for retail businesses, get started by arranging a consultation with an expert member of our accomplished in-house team.