Custom abstract art makes an excellent complement to interior design strategies in upmarket residential developments like The Sinclair.
Property developers and management groups overseeing elegant upscale residences have a pronounced need for bespoke interior design solutions. These play a major role in branding developments and increasing their appeal to targeted groups of desirable tenants and homebuyers. To these ends, WRAPPED Studios recently created a collection of custom abstract art for just such a residence, known as The Sinclair.
Specifically, The Sinclair's management group sought to improve the aesthetic impact of the property's lobby spaces. After assessing the premises, our advisors suggested creating several large-format canvases for display on large, empty walls in areas with high foot traffic. 
The finished project consists of multiple canvases, which feature abstract designs built around geometric forms and melodic interplays of color and tone. These custom abstract art pieces now live in The Sinclair's lobby and hallway spaces, where they function as high-impact works that reinforce the building's elegant character.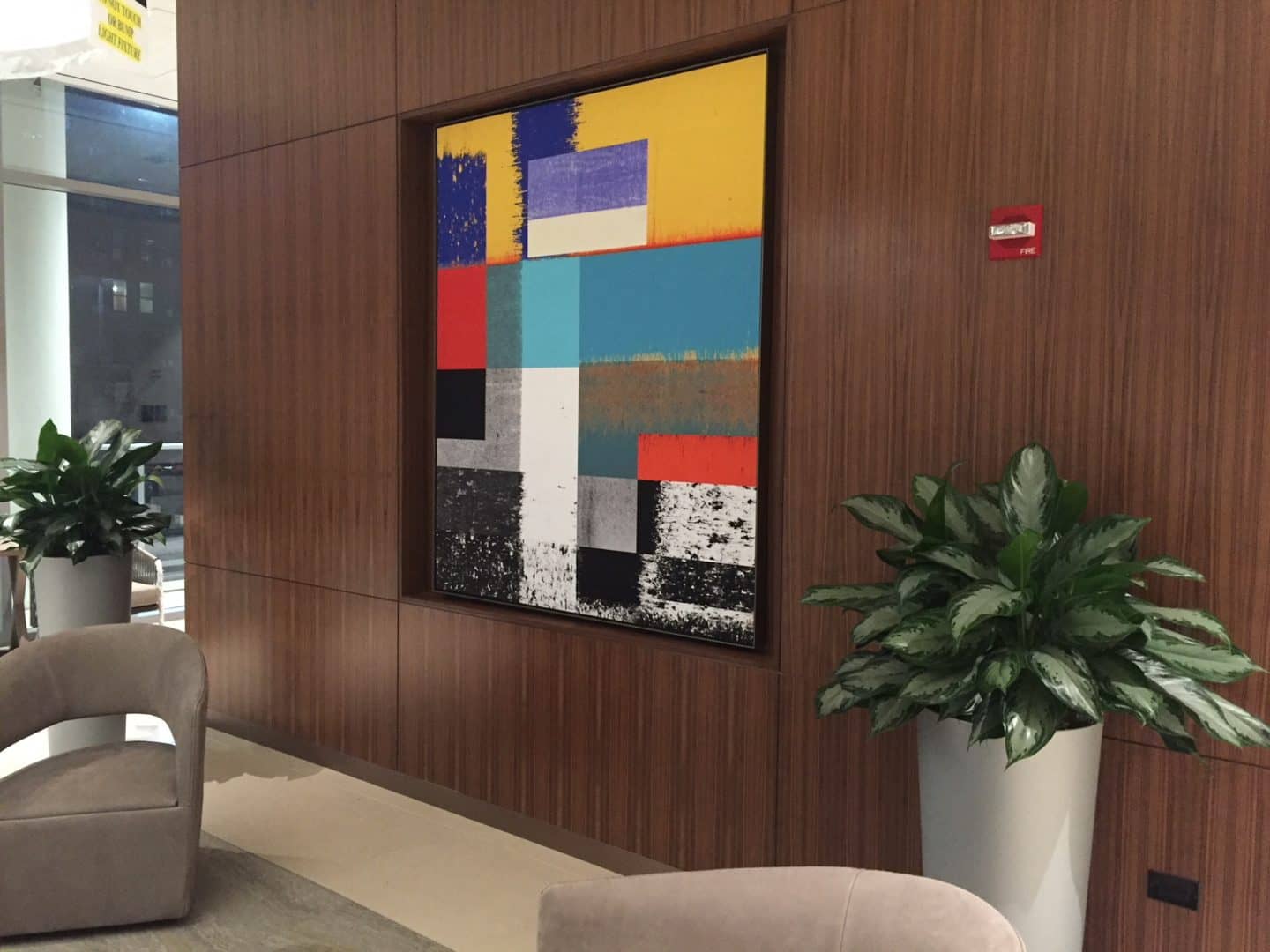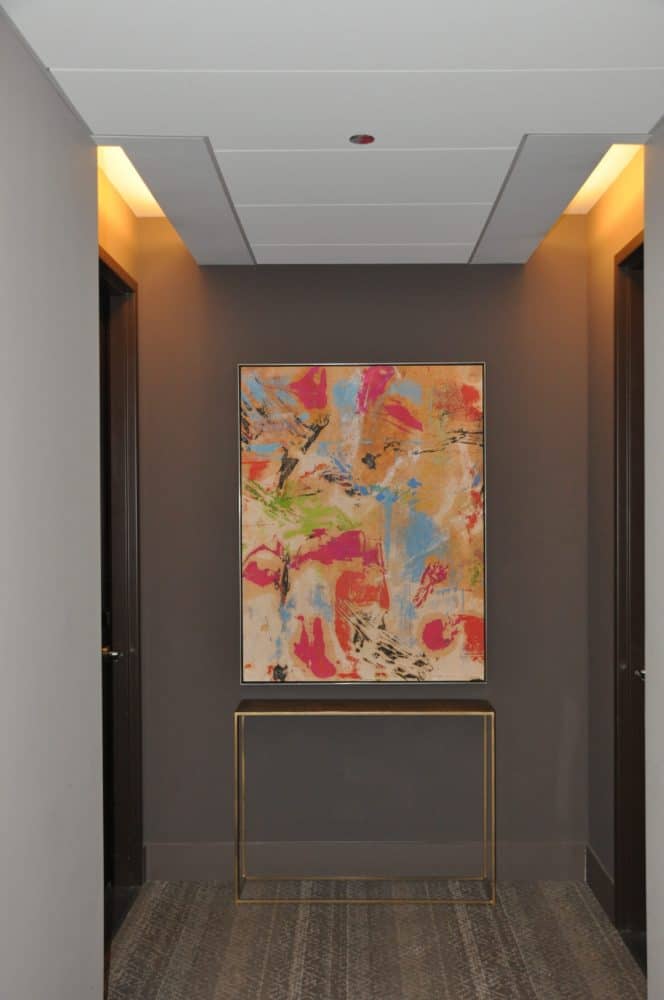 We create custom abstract art using a unique process built around the exclusive use of cost-controlled in-house assets.
At WRAPPED Studios, we have developed a distinctive development and production process designed to make our custom abstract art financially attainable to clients at all budget levels. We begin by matching clients with dedicated art advisors, who apply their expertise to extract insights into your objectives and stylistic preferences. 
Our consultants also strive to identify the defining characteristics of each space in which WRAPPED Studios artwork will live. This allows us to develop pieces tailored specifically to the unique characteristics of each client's display venue. 
Following the development process, we pass off the creation of your custom abstract art to our highly capable artists. Like our expert advisors, our artists work in-house on a full-time, permanent basis.
This structure delivers multiple advantages to our clients:
It streamlines and expedites the production process

Interdepartmental communication is strong, clear, and consistent, which benefits every project's end results

It makes our costs controllable and predictable, allowing us to pass meaningful savings on to clients
If you would like to learn more about our custom abstract art production capabilities, or if you would like to schedule a session with a WRAPPED Studios advisor, please contact us.