Our team created a stunning collection of custom canvas artwork for the Stadium Crossings office complex in Anaheim.
Pendulum Property Partners recently retained the services of WRAPPED Studios in commissioning a collection of custom canvas artwork for its Stadium Crossings property. Stadium Crossings is a high-profile office complex in Anaheim, named for its location near major-league sports venues including the Honda Center and Angel Stadium of Anaheim.
Stadium Crossings has a high profile within Anaheim's Platinum Triangle district. The premium facility offers multiple features with strong appeal to tenants, including close proximity to major freeways and a comprehensive lineup of amenities and onsite services. However, Pendulum Property Partners felt custom canvas artwork would go a long way toward making the complex's interiors more inviting.
After close consultations with our expert in-house advisors, the client decided on a series of high-impact, large-format custom canvas artworks for the property's high-traffic lobby areas. We complemented these focal centerpieces with a series of supplemental, smaller-format works. These more diminutive paintings grace the property's elegant interiors, augmenting its pervasive sense of refinement and premium luxury.
The Stadium Crossings project speaks to the transformative potential of custom canvas artwork. Prior to our work, Stadium Crossings offered a handsome but largely undifferentiated tenant experience. The paintings we created redefined the space in dramatic fashion, vastly elevating its aesthetic value while accelerating its positive impact.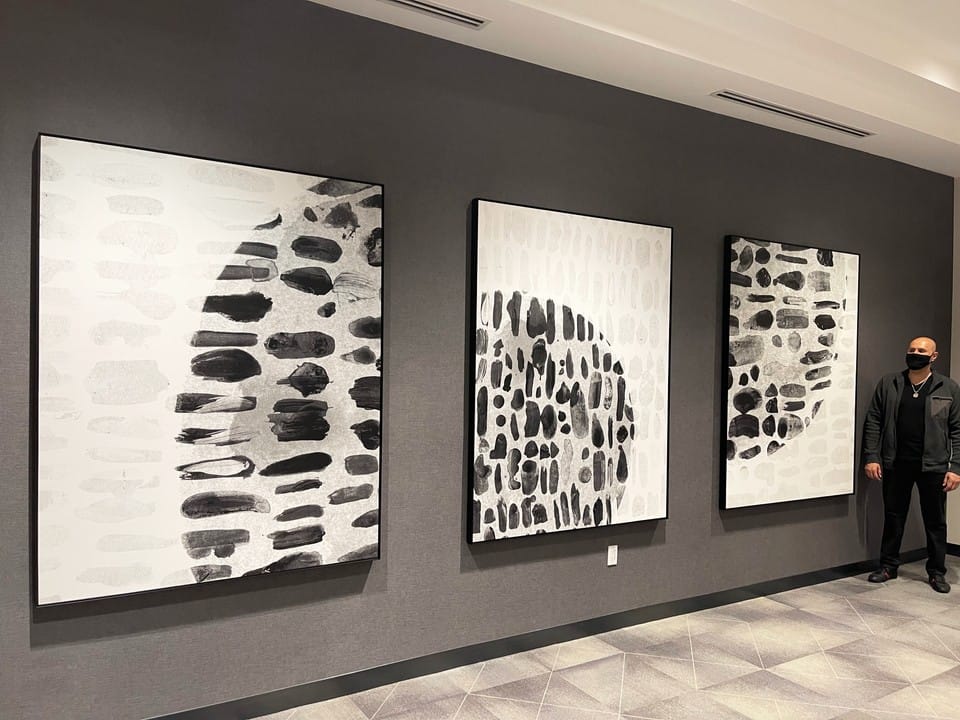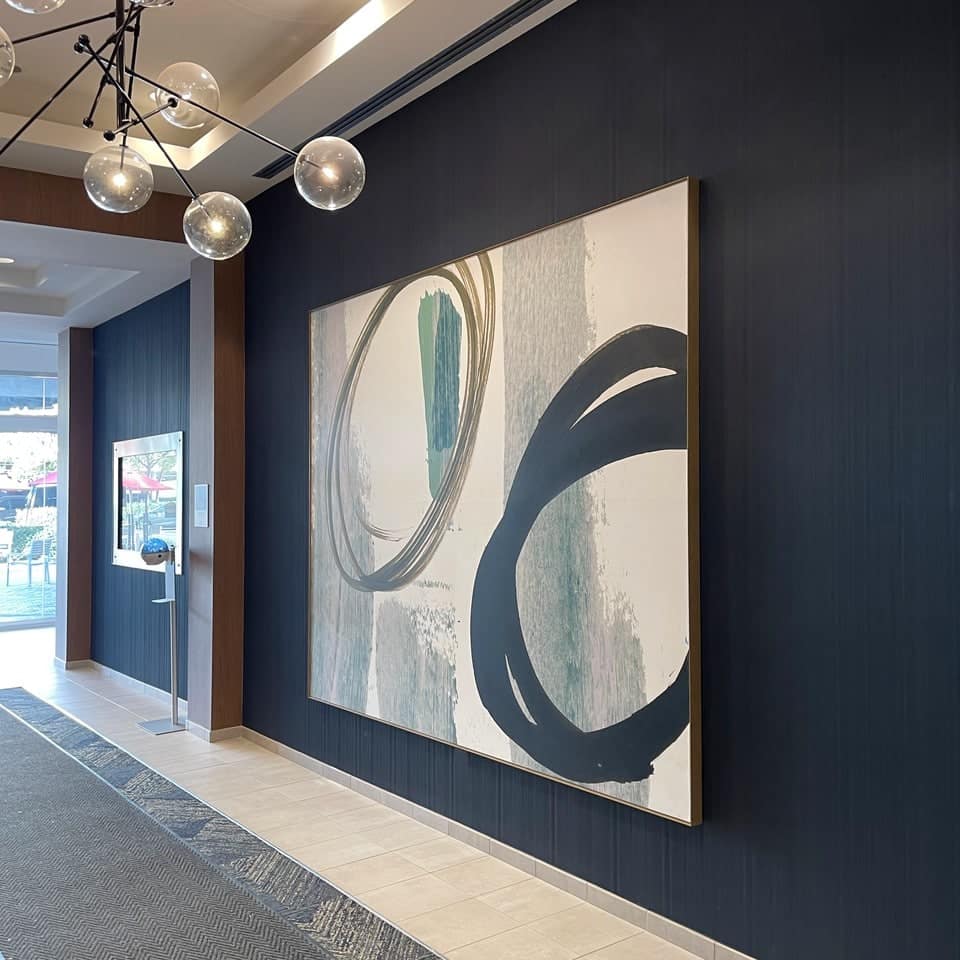 WRAPPED Studios creates custom canvas artwork for a global client base.
Custom canvas artwork offers a cost-effective way to brand corporate spaces and build their appeal to prospective tenants. With office buildings around the world welcoming workers back after a long layoff, many property management groups are looking for exactly the kind of affordable and impactful marketing edge bespoke art can provide.
Our Southern California-based artistic collective operates internationally and serves a worldwide client base. We commit full resources to every step of the production lifecycle, beginning with detailed client consultations. 
During these initial sessions, we lead discussions designed to generate actionable insights into your objectives, artistic and stylistic preferences, and the end results you hope to generate through your project. Arrange yours today to discuss your custom canvas artwork needs with a WRAPPED Studios expert. Contact us to learn more or schedule your appointment.