Custom canvas paintings make ideal interior design accents for upscale high-density residential communities. 
The time-honored canvas format endures in popularity, especially in settings where designers are seeking to create an elegant space with timeless appeal. This informed our recent work at the St. Francis, an upscale residence in Milwaukee, Wisconsin. On this project, we collaborated with M&R Development to create a set of custom canvas paintings for the property's refined lobby area.
After conducting a series of developmental consultation sessions with the client, we forwarded a proposal for a set of custom canvas paintings consisting of three works: a large-format centerpiece, and an abstract diptych built around a multi-tonal interplay of symmetrical shapeforms. 
The main canvas uses high contrast to achieve a striking supplement to the surrounding decorative elements, which include potted trees and a tiered chandelier. It perfectly complements not only their forms, but also the impactful dark-and-light strategy that defines the existing finishes and furnishings.
The diptych uses an alternate strategy to achieve similar results, creating a focal counterpoint to the main large-format work. Together, these custom canvas paintings combine to make an understated yet powerful aesthetic statement that supports and strengthens the established St. Francis interior elements.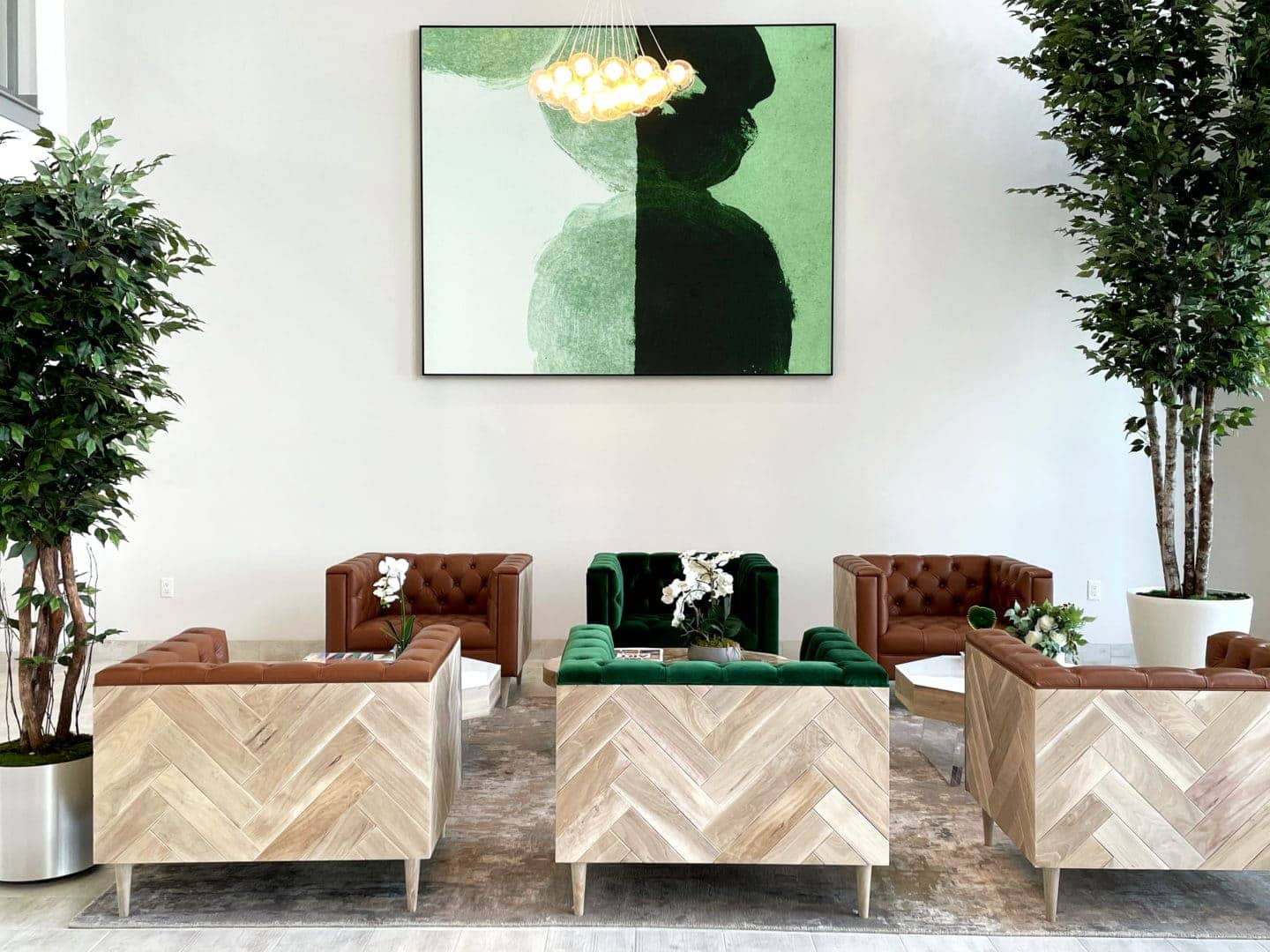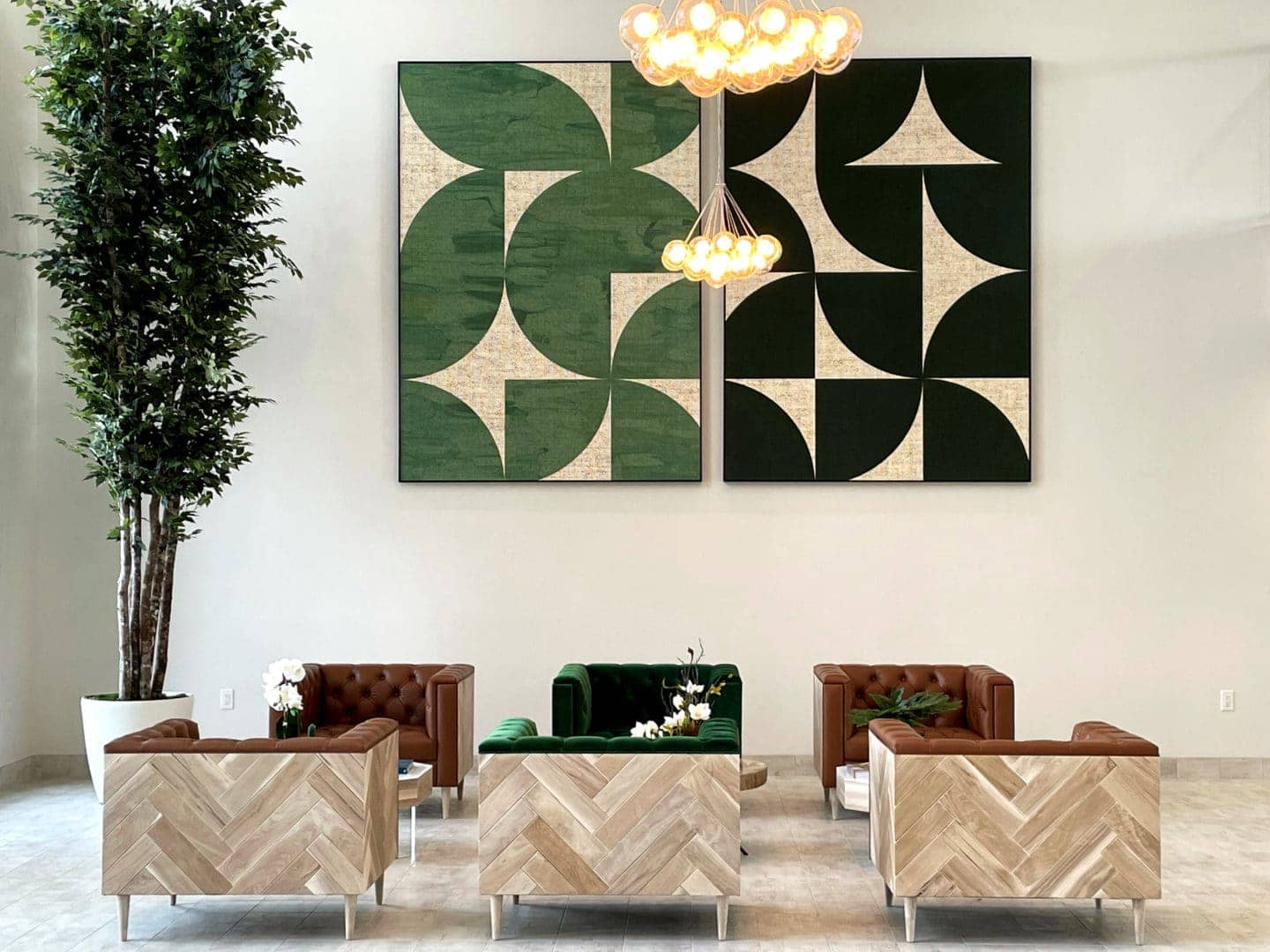 WRAPPED Studios creates custom canvas paintings and made-to-order artwork in a complete selection of alternate formats.
Custom canvas paintings continue to attract significant attention from our clients. However, clients looking to complete more modern and contemporary spaces often prefer innovative and nontraditional formats, while other projects simply demand a different approach.
To these ends, we've also developed peerless expertise in:
Mixed media

 artwork

Hand-painted murals

Digital, video, and electronic formats

Aluminum

 paintings

Custom wallcoverings
Our full-service studio leads the entire process, from aesthetic ideation and development to production and installation. We make our custom canvas paintings and other original art formats fully available to a global base of clients.
If you would like to arrange a consultation session for custom canvas paintings or original artworks in other formats, please contact WRAPPED Studios to learn more.