If you're seeking an alternative to generic images of automobiles, our car dealership art consultants are here to help.
Many car dealerships and automotive retailers default to bland, generic images of vehicles for their interior spaces. Recently, multiple Southern California dealers including Huntington Beach Toyota, South Bay BMW, South Bay Toyota, and Vill Ford reached out to us in search of a more exciting and refined alternative. Our car dealership art consultants responded with appealing solutions.
Each of these clients shared a common objective: they were trying to create a more elegant business setting with a higher-end feel. As our car dealership art consultants know very well, custom artwork has multiple effects that support such goals. It leverages the power of color psychology and suggestion to put customers at ease and make them more likely to proceed with a purchase.
Drawing on these concepts, our car dealership art consultants developed customized project plans for each client. In each case, we used the dealership's existing branding to inform our color palette choices. We also used existing interior accents to elevate the impact of the bespoke artwork, yielding finished products that aligned perfectly with our clients' expectations.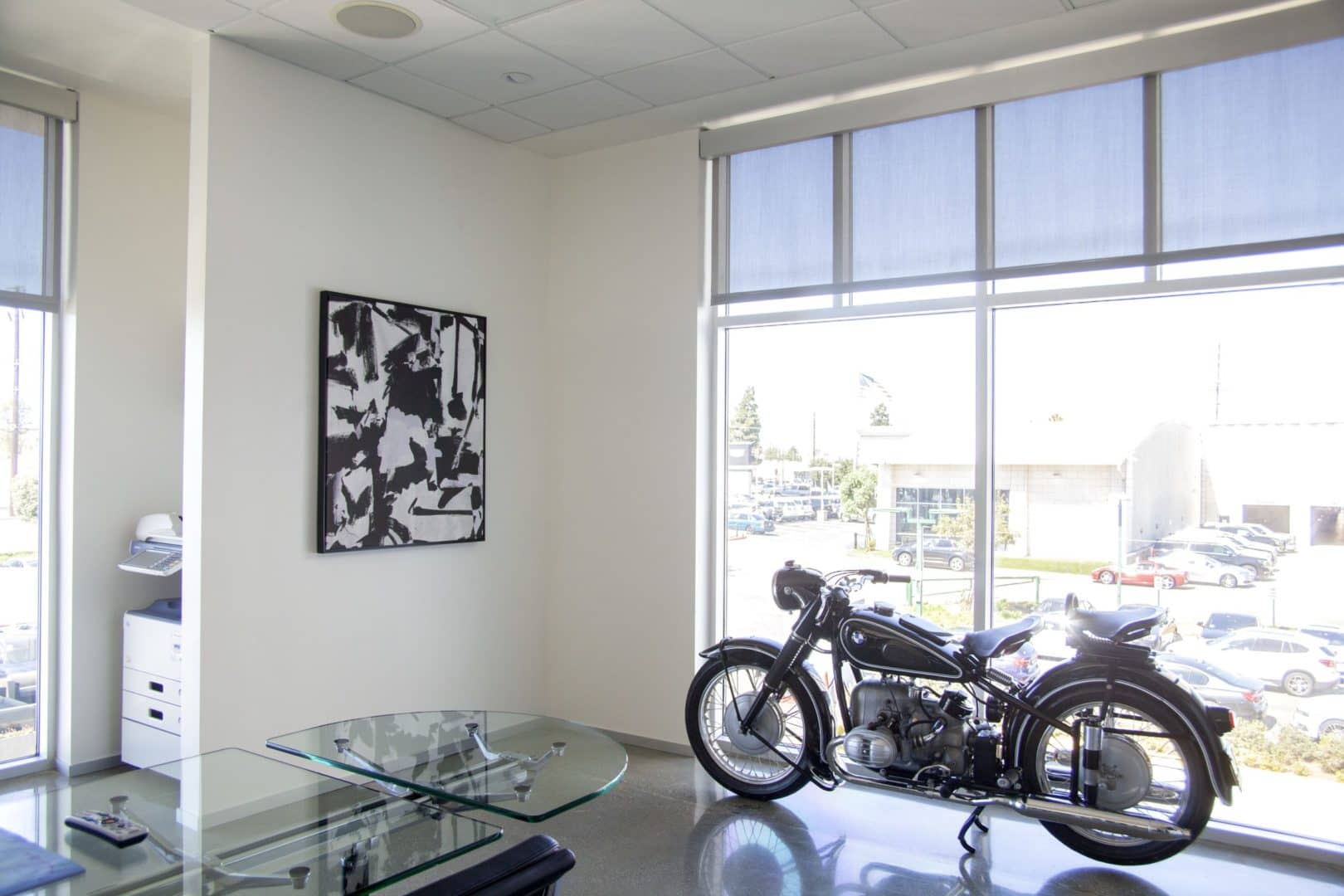 Arrange your one-on-one session with one of our expert car dealership art consultants today.
Auto dealerships and retailers in many other industries turn to WRAPPED Studios to meet their art procurement needs. In each case, we use a signature approach to client service and project development to craft a custom-tailored solution. The process begins with a detailed consultation, during which you will discuss your ideas, goals, and needs with an expert art consultant.
If you choose to proceed, our car dealership art consultants will then lead the development of a specific aesthetic approach. The WRAPPED Studios team of world-class artists will then create the artworks you approve. Best of all, the entire process is far more affordable than many clients initially expect, thanks to our exclusive use of in-house personnel.
To learn more, or to set up your initial consultation, please contact WRAPPED Studios today.