Our interior design art consulting professionals guide the creation of custom curated artwork for private residences.
The owner of a mid-century private residence recently approached our interior design art consulting professionals. As the homeowner was planning to stage the property, they were looking for a curated, bespoke collection of fine art to enhance the impact of its aesthetic appeal.
Our interior design art consulting team viewed the space, then began to plot a course for a suitable custom collection. The property had recently undergone a major renovation that reconfigured its character, leading us to the conclusion that a colorful and modern theme would best achieve the client's goals.
Our approach was also informed by the redesigned space's bright, airy qualities and versatility. Incorporating these characteristics into our aesthetic approach, our team conceived and executed a varied series of works using multiple styles and media.
The final collection included a colorful abstract triptych in the yellow, red, and orange color spectrum, along with multiple other large-format works. Throughout the collection, we used bold, sharply defined geometric shapes that draw attention to the art without overwhelming the viewer.
Our client was very pleased with the results generated by our world-class interior design art consulting team. We are pleased to offer this same service to private homeowners, individual buyers, and managers of multifamily residences located anywhere in the world.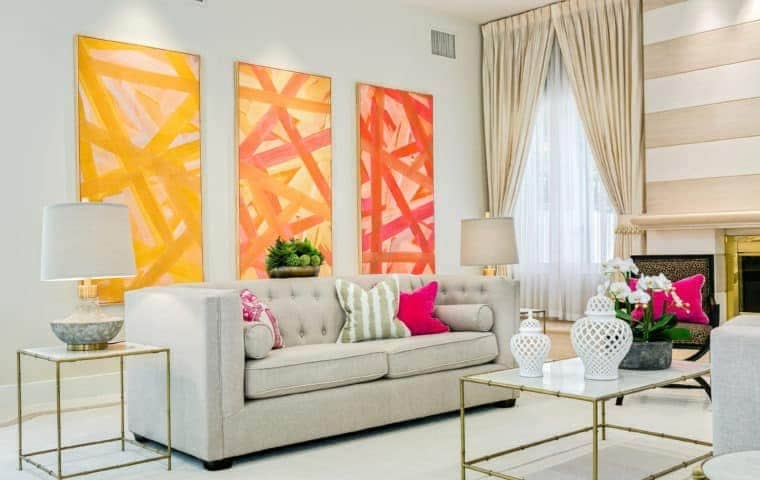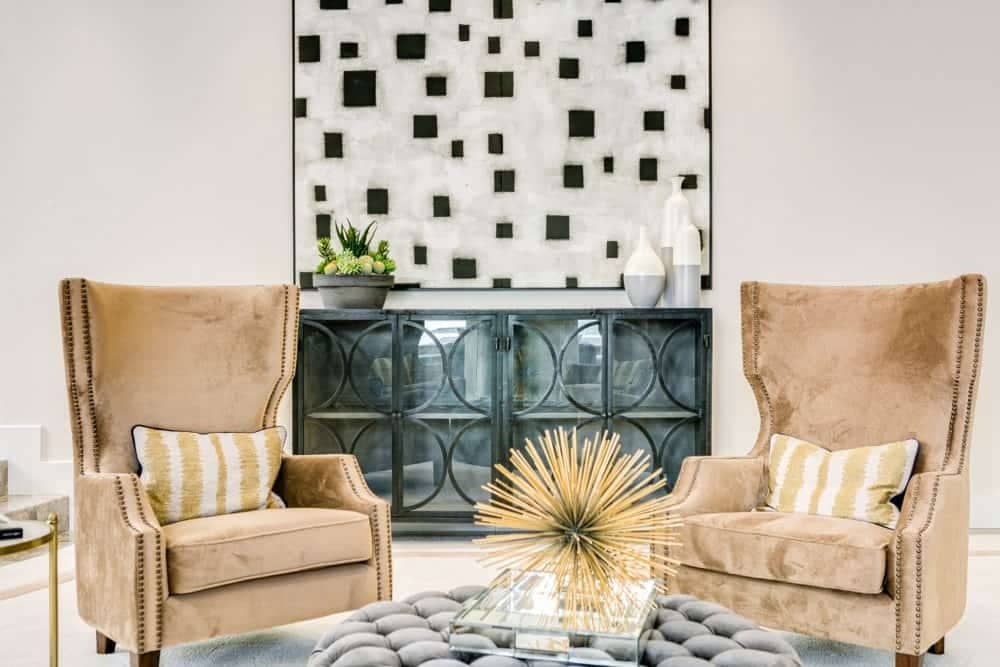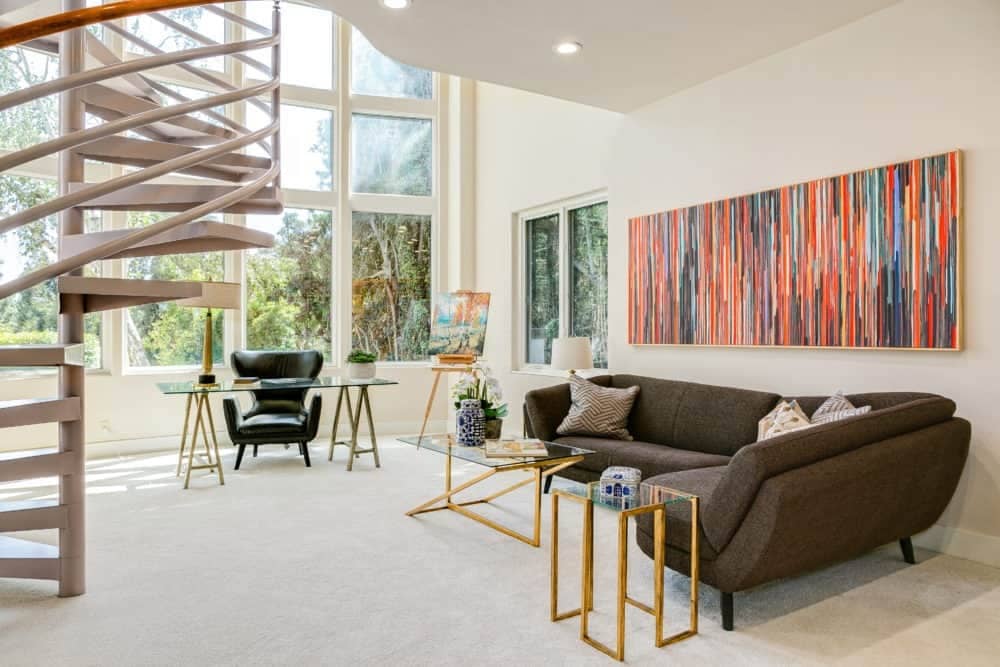 The interior design art consulting process begins with a detailed private consultation. Arrange yours today.
When a new client contacts our interior design art consulting team, we begin by arranging a private one-on-one consultation. During this session, we explore your objectives and expectations for the project, and perform a detailed evaluation of the space you are looking to enhance.
From there, we leverage a complete network of in-house assets to design, refine, execute, and deliver custom curated artworks. Because our studio does not draw on expensive third-party contractors, we are also able to create museum-quality artwork for prices our clients find surprisingly low.
To learn more, or to arrange your first session with our interior design art consulting team, please contact WRAPPED Studios today.