Our team recently created specially commissioned custom hotel art for Omni Hotels, one of North America's most prestigious luxury hotel and resort operators.
Based in Dallas, Texas, Omni Hotels operates approximately 50 luxury hotels and resorts in destinations throughout North America. The company's upscale brand extends to locations throughout the United States along with select cities in Canada and Mexico. Its family of properties includes approximately 20,000 rooms as of 2021, and Omni employs more than 23,000 team members.
 Omni recently commissioned WRAPPED Studios to create a series of custom hotel art pieces for several of its prestige properties. The project presented considerable aesthetic challenges, considering Omni's high industry profile and the ever-changing nature of its clientele. Yet, our team proved once again that it was up to the task, creating a stunning series of canvas paintings that evoke the contemporary yet timeless elegance synonymous with the Omni brand.
 In creating the series, our artists favored abstract shapes and understated tones and color schemes that subtly complement rather than dominate the hotel interiors. The end results represent one of the most successful custom hotel art collaborations our team has ever worked on.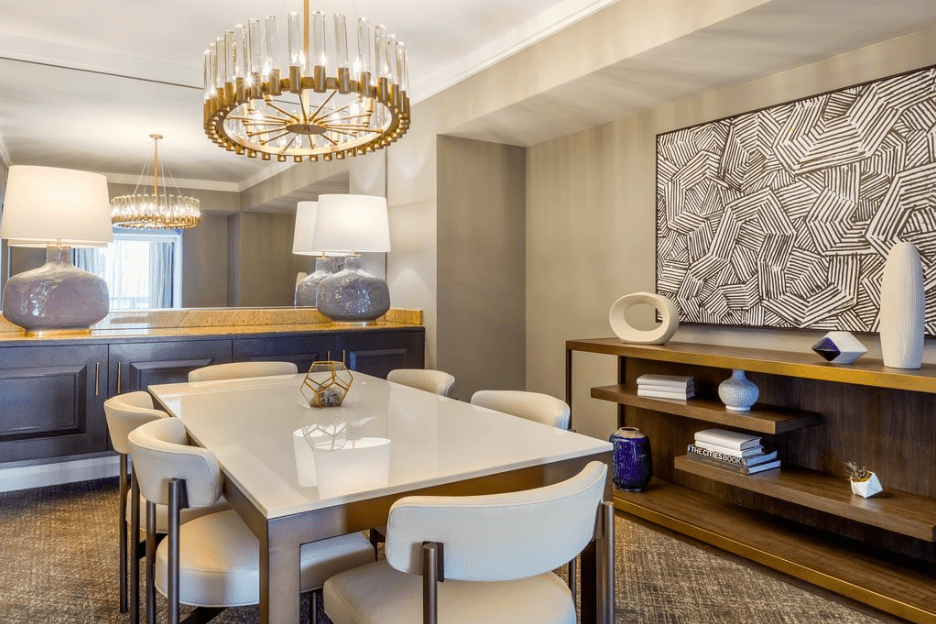 WRAPPED Studios is proud to have contributed custom hotel art to famous and high-profile hospitality properties around the globe.
Omni Hotels is one of multiple major international hotel companies we have partnered with in recent years. You can also see examples of our custom hotel art at the esteemed Hotel Crillon in Paris, an 18th-century palace that was recently converted into a luxury property by its owners, Rosewood Hotels.
These custom hotel art projects speak to the confidence that high-profile hospitality operators have in our artists and consultants. We would be pleased to offer this same level of excellence to you, whether you represent a well-established international brand, operate an independent boutique property, or anything in between.
To learn more about our custom hotel art creation process, or to obtain a pricing estimate, please contact a member of our client services team.