Our multifamily art consultants helped Next on 6th in Los Angeles achieve its precise branding objectives.
Next on 6th is a sophisticated, modern centerpiece community in the sought-after Koreatown district of Los Angeles. This contemporary multifamily development is carefully balanced to combine elegance and comfort with a casual and accessible atmosphere. The building's management company, Fifield, contracted WRAPPED Studios to create a custom collection of artwork for Next on 6th that perfectly captured this elusive yet essential quality.
Marketing efforts for Next on 6th emphasize several key elements, which we made the focus of our project development strategy. The building is billed as a place for "like-minded urban explorers" who want a home that's "beautiful but never pretentious." Smart, contemporary living in an idealistic yet refined and savvy community also form key aspects of the building's branding strategy.
As you can see in our Projects gallery, our multifamily art consultants came up with a cohesive collection of artwork that reflects these values in an immediate and tangible, yet understated way. The large canvases we delivered are now on display in several common areas throughout the complex, including the lobby, reception space, and indoor fitness center.
Anchored by strong, bright bands of color that complement background interior design elements, the beautiful work we contributed to Next on 6th serves as an effective extension of the property's identity. It energizes the space without dominating it, adding a touch of creative flair without seeming showy or ostentatious. That's what makes Next on 6th connect so strongly with its target demographic, and the building now boasts very high and stable occupancy rates.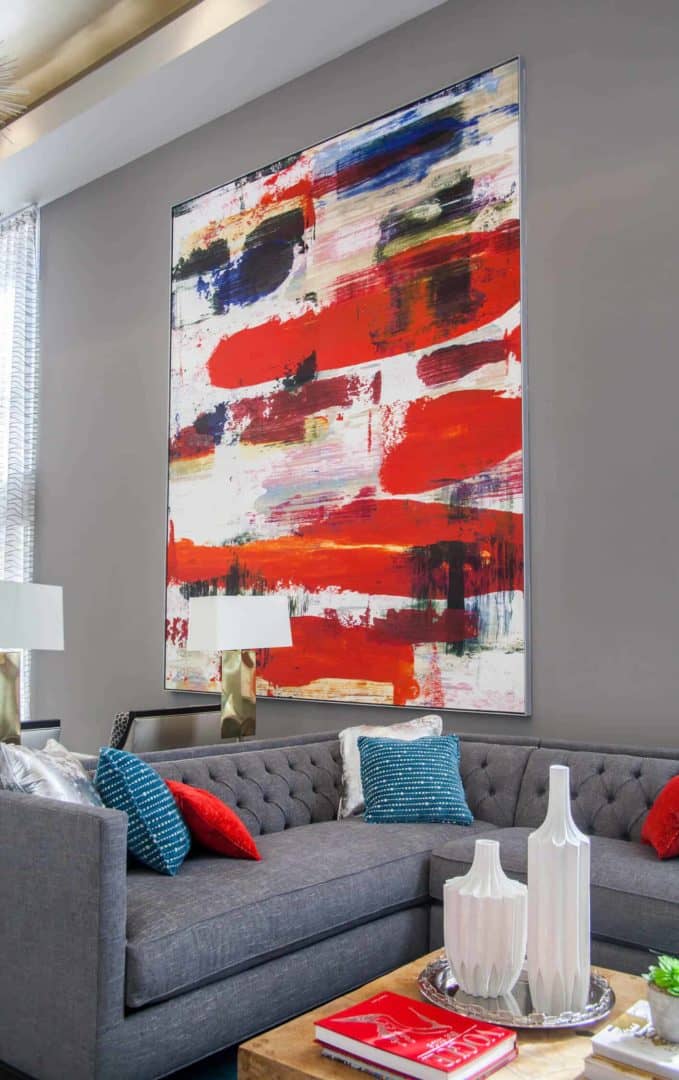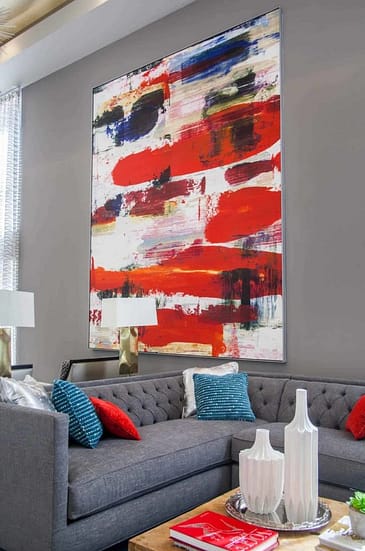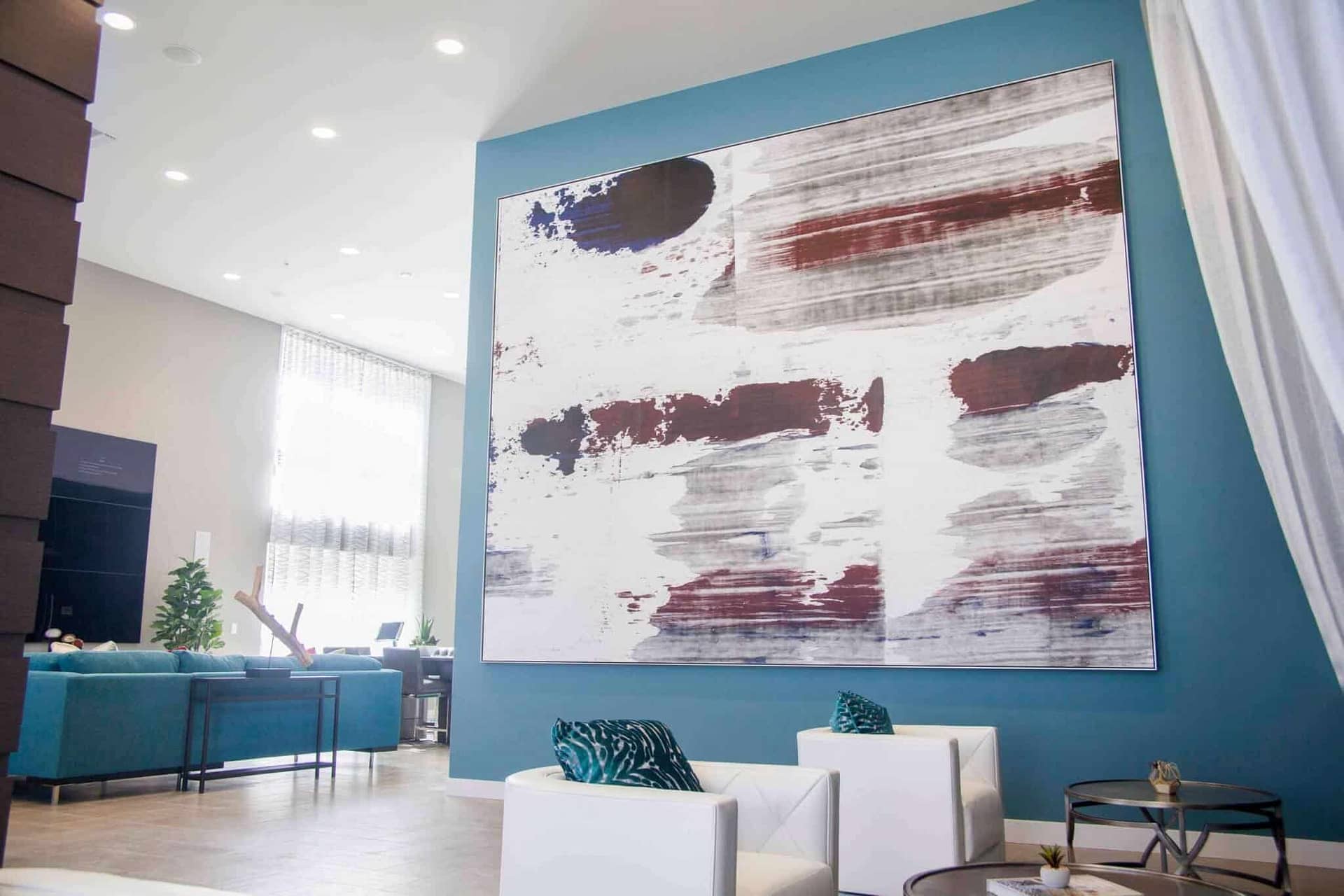 At WRAPPED Studios, our multifamily art consultants want to make your building our next great success story.
WRAPPED Studios is a specialized provider of custom fine art for multifamily, commercial, and hospitality properties. We've helped clients in all three of these verticals build more appealing and comfortable interior spaces that project an image of refinement and creativity. Our art for luxury apartment spaces has helped dozens of property managers expand the reach of their branding and marketing efforts, and we would be pleased to make you our next success story.
Our process begins with a detailed consultation, during which our multifamily art consultants will seek to achieve a deep understanding of the elements and characteristics that make your property a unique and desirable place to live. Put the power of custom-made fine art to work at your multifamily development to help build a better and more satisfied tenant community. Contact our client services department to arrange your consultation today.