Custom corporate lobby art gives office complexes a distinctive identity. See a compelling example in action at MacArthur Court in Newport Beach.
WRAPPED Studios continued its string of recent collaborations with the Irvine Company by contributing custom corporate lobby art to the developer's MacArthur Court property. The project showcases our studio's peerless ability to create expressive and branded examples of bespoke artwork that captures the unique character of its display setting.
Specifically, the Irvine Company sought to complement the property's striking travertine marble finishes with this commission. The client also asked us to draw on the rich natural beauty of the complex's surrounding area in developing its thematic direction. MacArthur Court is a high-profile corporate complex in Newport Beach, California. Its tenants include an impressive roster of well-established companies, and the building itself won the region's 2014 BOMA Outstanding Building of the Year award.
Our expert consultants led development of the project, ultimately proposing two sets of related abstract painting collections featuring a rich, high-saturation color palette. From a design standpoint, the collection aims for an ethereal sense of iridescence, striving to recreate the striking effect of sunlight refracting off the waters of the nearby Pacific Ocean.
The two sets created for MacArthur Court capture the unique character of reflecting light associated with different times of day. The first used golden hues to express the gentle warmth of morning sunlight. The second used deep, dramatic blues reminiscent of midday conditions. In executing the artwork, our team elected for a large-format presentation that speaks to the majestic grandeur of both the Pacific Ocean and the complex itself.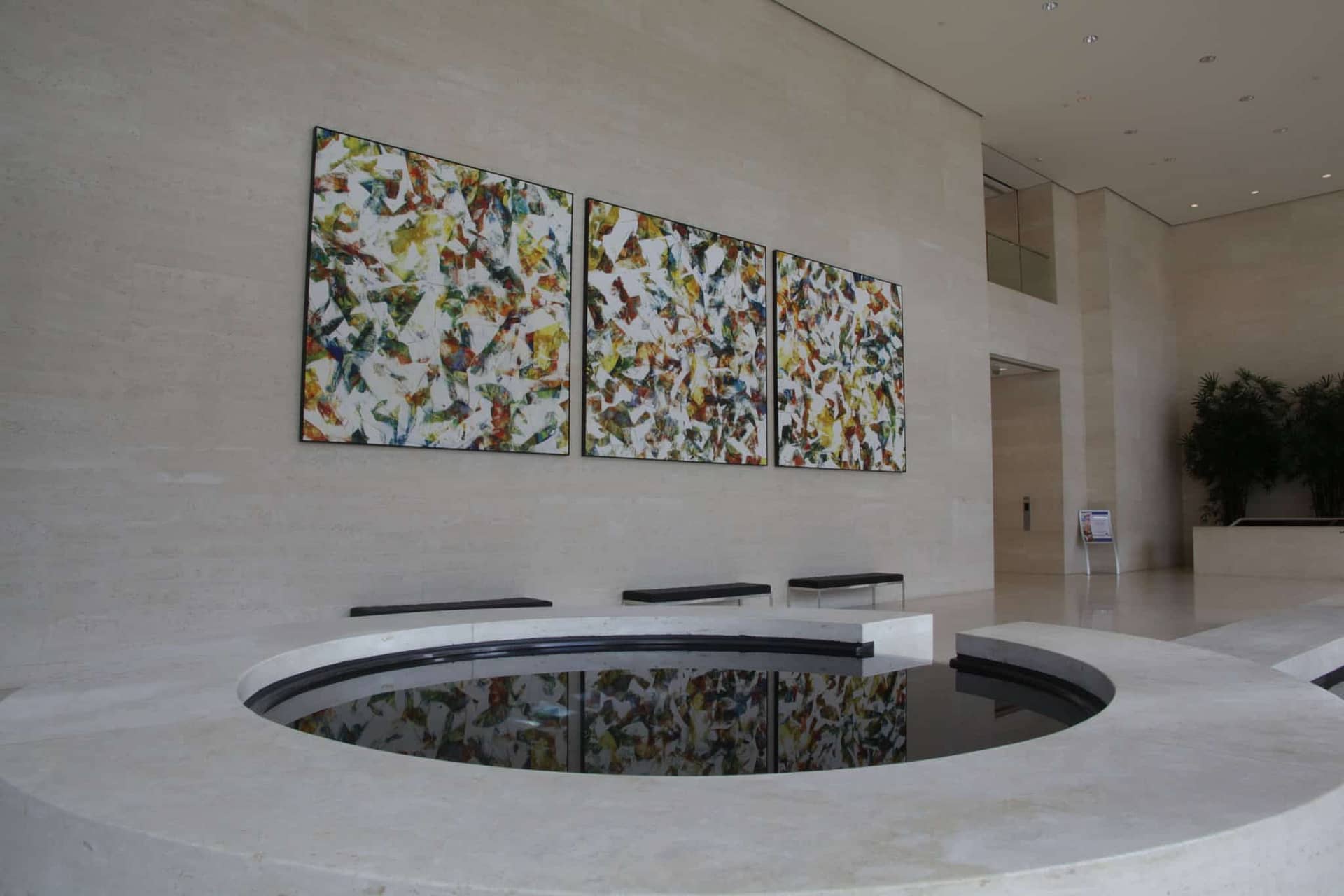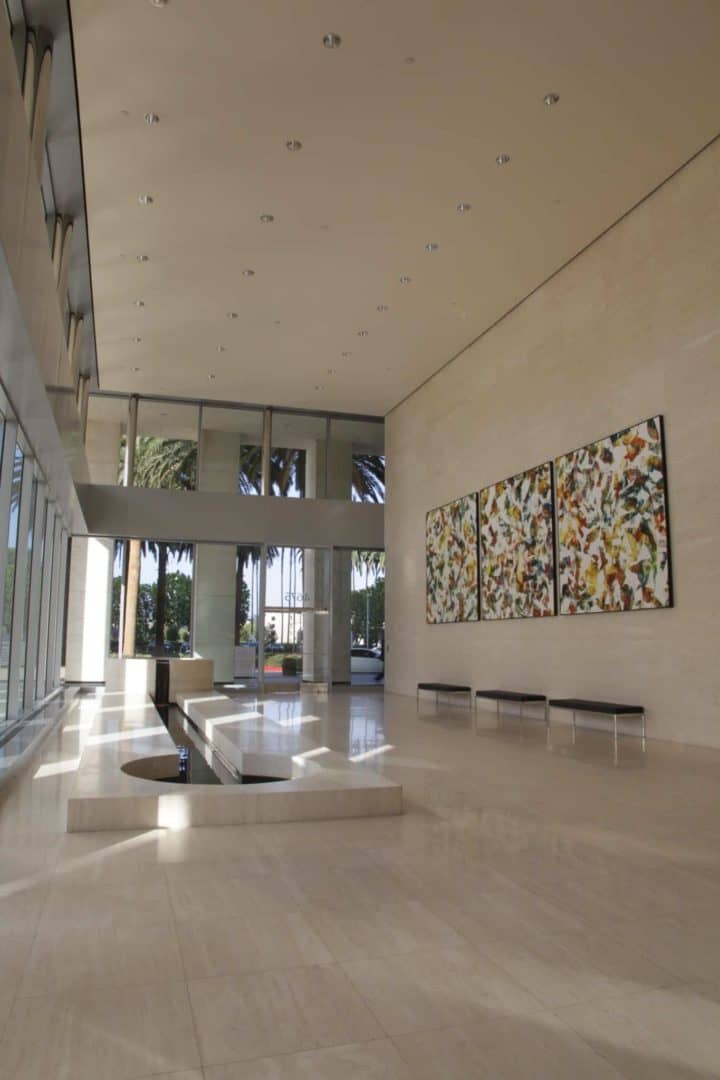 Our unique process is built around using in-house assets, allowing us to offer gallery-quality custom corporate lobby art at surprisingly low prices.
Many clients are surprised when they learn just how affordable we make ordering custom corporate lobby art. As a leading custom decor company, WRAPPED Studios has assembled an impressive team of professionals, who work in-house on a full-time basis. This minimizes our need to source and hire expensive third-party service providers and contractors, ultimately controlling our costs and allowing us to offer bespoke artwork at highly advantageous price points.
Our custom corporate lobby art creation process begins with a detailed client consultation. During this session, we will engage in a dialogue with you to build our understanding of your needs, desires, preferences, and objectives. To arrange your session, please contact a member of our client services team.