Office lobby art provides building developers and property managers with powerful interior design tools. 
The Jamboree Center is an iconic cluster of office buildings that occupies a high-profile place in Irvine, California's corporate economy. Its ownership group recently consulted our studio on a planned series of office lobby art projects for five of the conglomerate's office towers. We responded by creating a diverse series of warm, colorful, and elegant pieces that now grace high-traffic spaces within the complex community.
During the project's developmental phases, the client indicated a strong preference for office lobby art with a purpose. Specifically, the client sought to extend the luxurious and colorful interiors of the Jamboree Center's amenity spaces to its welcome areas. Our consultants and artists responded with a set of thematically unified proposals for large-format canvases rich with warm and evocative color palettes.
The finished collection generated highly successful results: the spaces in which the office lobby art now lives have dramatically improved aesthetic profiles. Achieved through a combination of large formats and vibrant color, the impact of the work generates an instant and welcoming sense of belonging to tenants and visitors entering the buildings.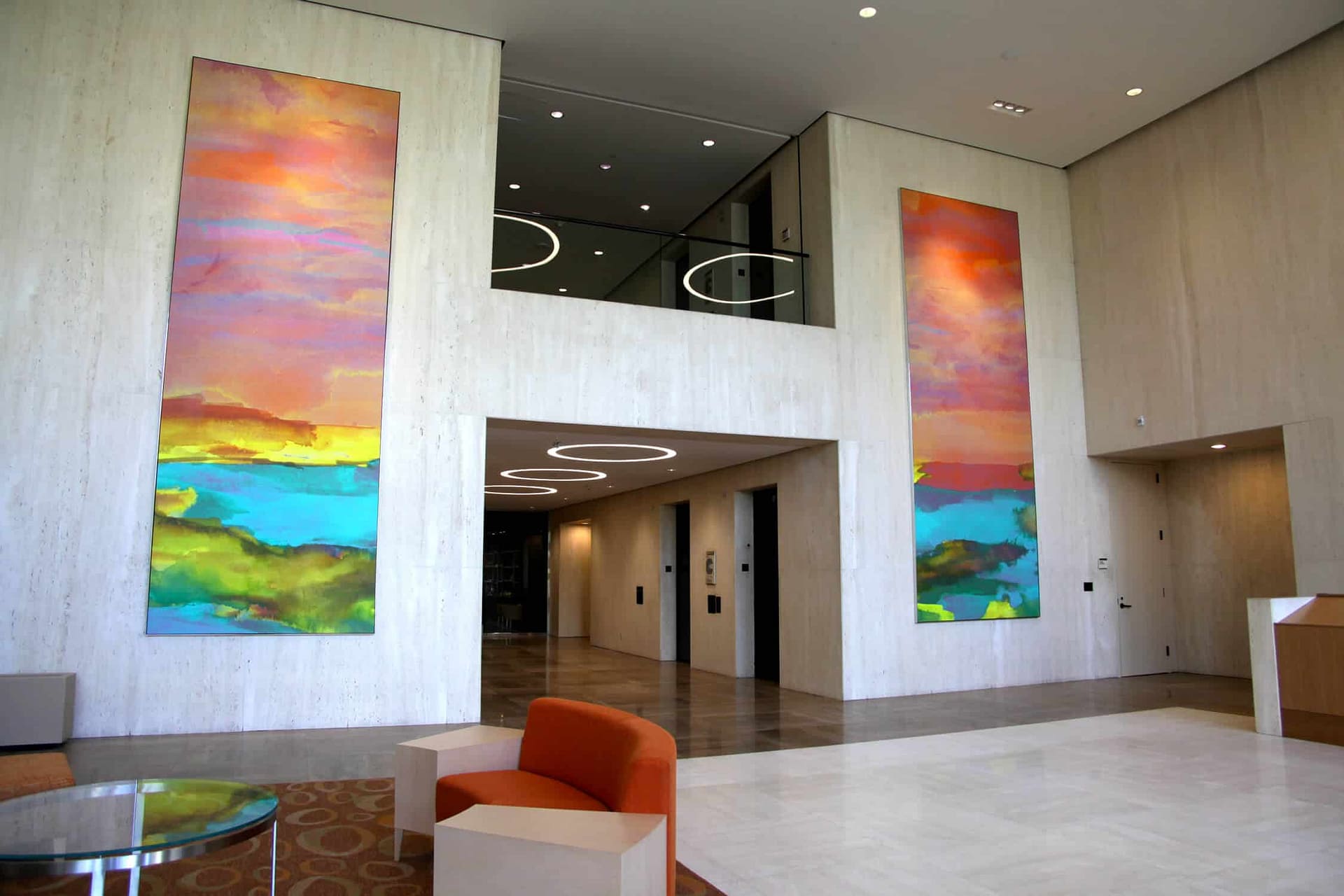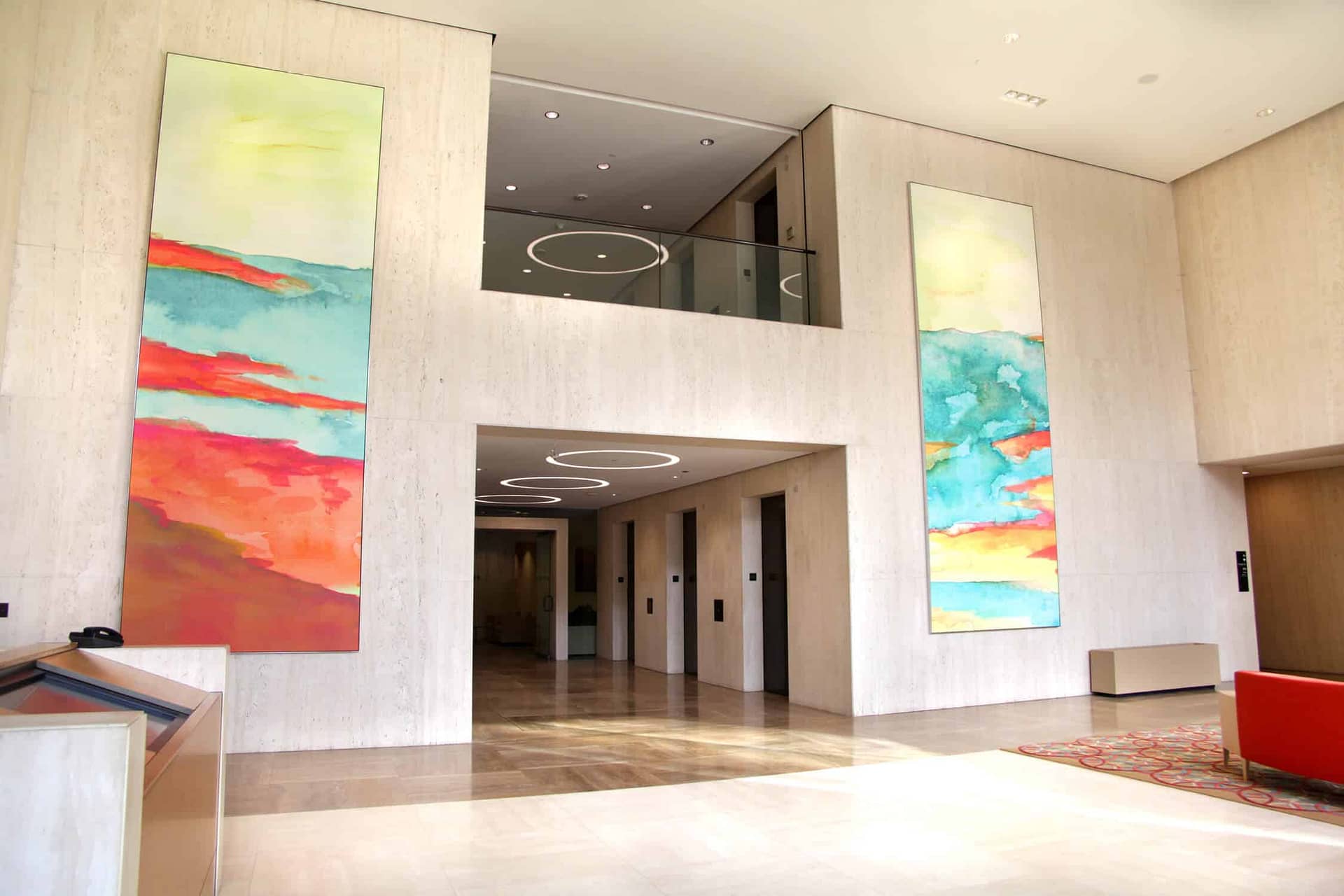 WRAPPED Studios creates customized office lobby art in a full range of traditional and emerging media and formats.
Our work at the Jamboree Center utilized traditional canvas media to achieve its impact. However, our artists also work in a full range of other established and emerging formats, including murals, wallcoverings, aluminum paintings, and mixed and digital media. These capabilities vastly expand the range of creative possibilities available to our global client base.
View more of our recent office lobby art and corporate projects here:
If you would like to learn more about our office lobby art production process, please contact WRAPPED Studios.