Custom residential art helps developers differentiate their properties and build appeal among preferred buyer demographic groups.
Property developers frequently seek to brand high-density and multi-unit properties with custom residential art. Custom artwork offers a cost-controlled, high-impact way to differentiate spaces and broaden their appeal to discerning buyers and prospective tenants. Our studio's recent work at the Coral Crest and Coral Canyon developments on California's Newport Coast offers an instructive example.
The Coral Crest and Coral Canyon communities are the work of the New Home Company, an award-winning residential real estate developer. The company's Newport Coast project includes a combined 55 homes across the two communities, with 28 in Coral Crest and 27 in Coral Canyon. The Mediterranean-style detached residences were marketed to upmarket buyers operating at premium price points. 
As such, the New Home Company wanted to augment the elegant character of the collection while simultaneously giving each individual home its own unique and distinctive feel. The developer retained our studio to create a custom residential art collection to be shared among homeowners in both communities.
Inspired by the stunning landscapes surrounding Coral Crest and Coral Canyon, our designers opted to create a vibrant series of nature-inspired abstract canvases. Each piece was carefully developed for its individual home setting, giving the collection a defining sense of site-specific uniqueness.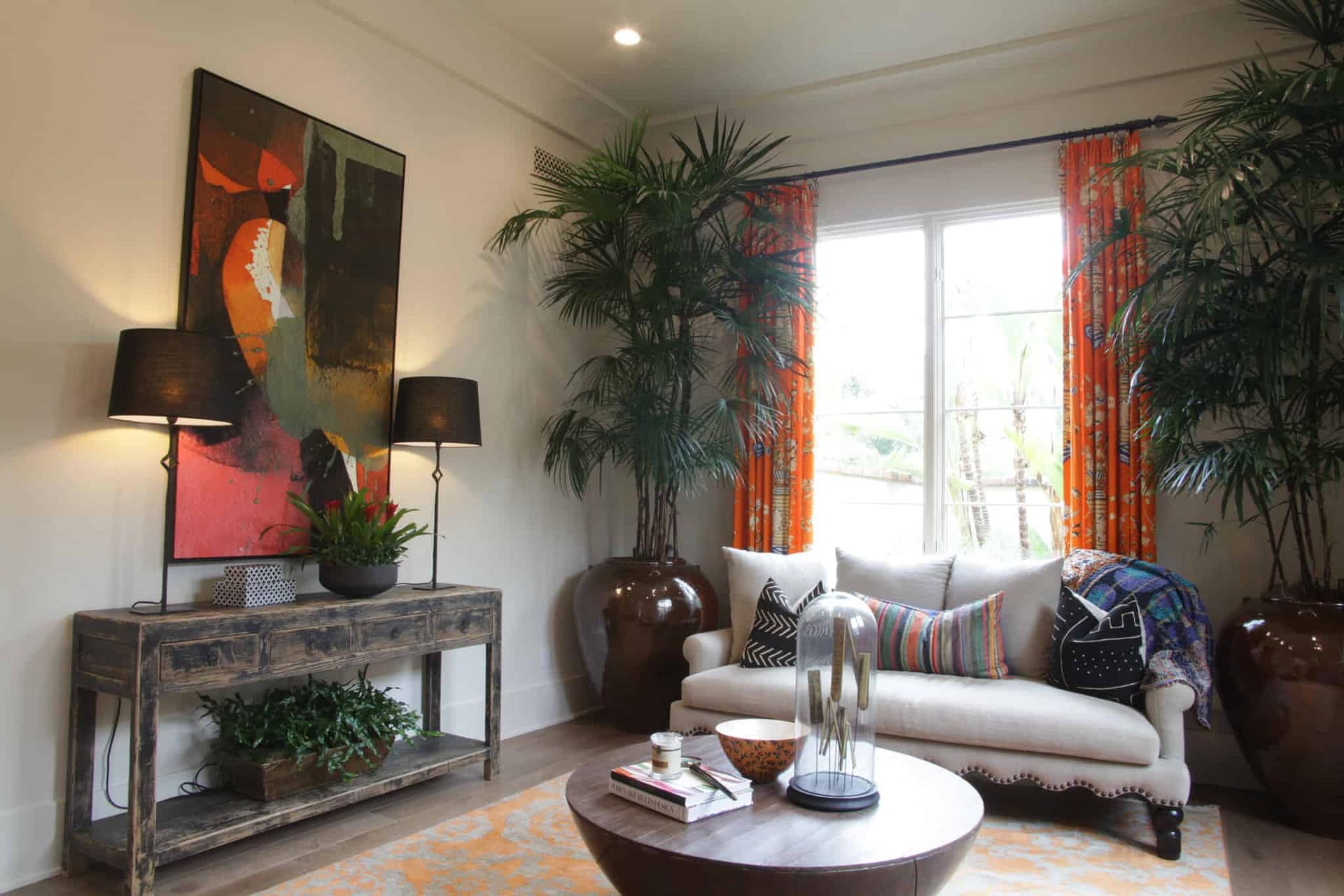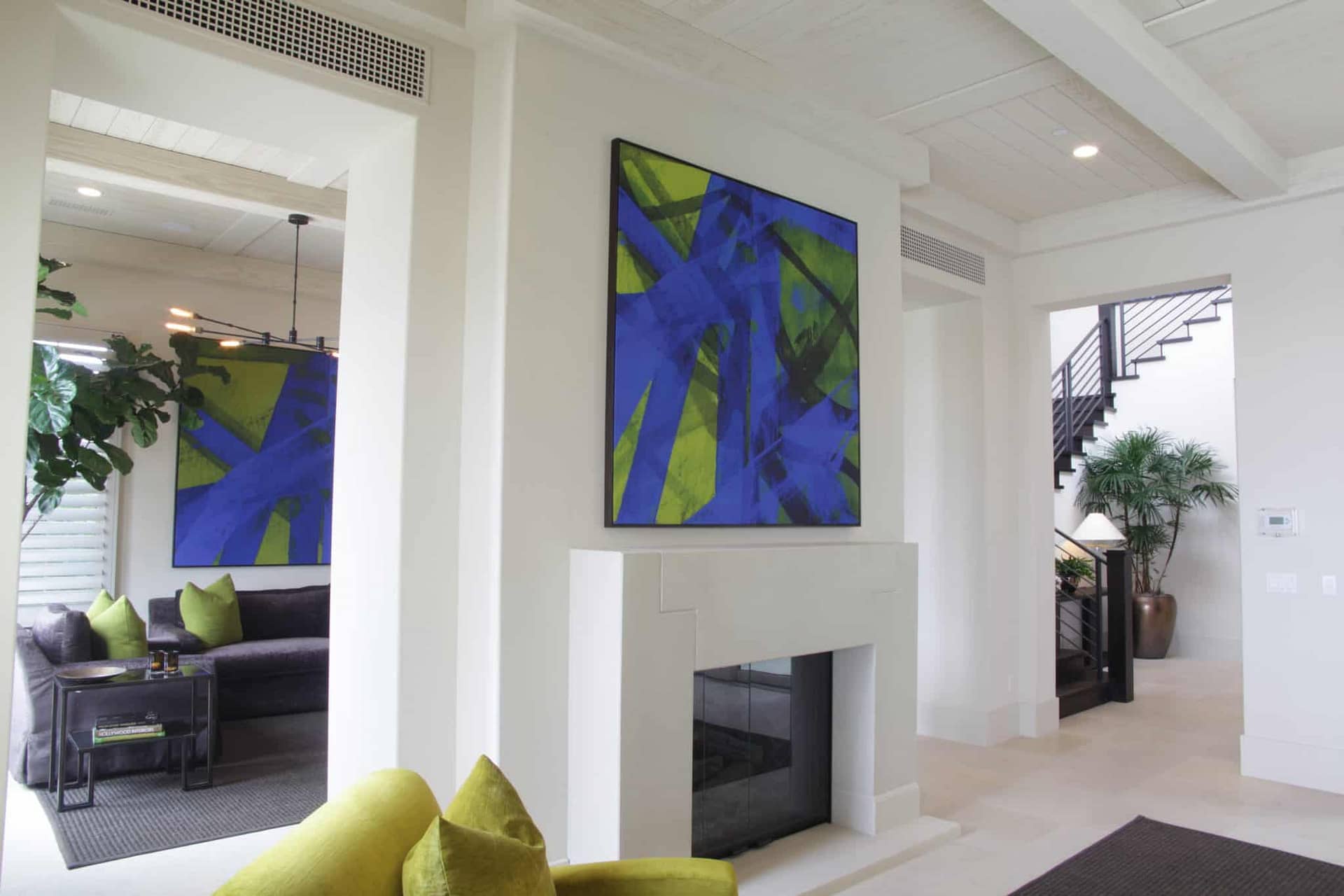 WRAPPED Studios creates custom residential art for projects of all sizes and scales.
The custom residential art we developed and delivered for Coral Crest and Coral Canyon represents a larger-scale commission. Our studio has the capability to handle projects involving dozens of individual pieces, even when artistic styles vary dramatically from one piece to the next.
We also commit an equal level of care and attention to detail to smaller commissions involving only one or a few individual works. Many of our most successful recent projects involve large-scale focal centerpieces for both residential and commercial spaces.
Our studio creates custom residential art for a global client base. Every commission begins with a detailed series of consultations, during which our advisors discuss your preferences, goals, and ideas to inform our development of multiple project proposals. To arrange your consultation, please contact us.