Custom residential art like our canvas display at AMD Redwood Place helps property owners and managers create upscale and sophisticated interiors.
AMD Redwood Place is an upmarket apartment community in the San Francisco suburb of Sunnyvale. Its management group, the Irvine Company, is a longtime collaborative partner of WRAPPED Studios. Our team has contributed custom residential art to many other Irvine Company developments,  including:
For the AMD Redwood Place commission, the Irvine Company ordered a collection of four custom paintings on traditional canvas substrates. The works were developed to reflect the property's timeless and sophisticated character.
Two of the paintings found permanent homes in the AMD Redwood Place leasing office, where they reinforce the property's upscale branding to prospective tenants. This subtle cue serves as an understated but effective marketing technique that helps high-density properties improve their vacancy rates and boost long-term tenant satisfaction.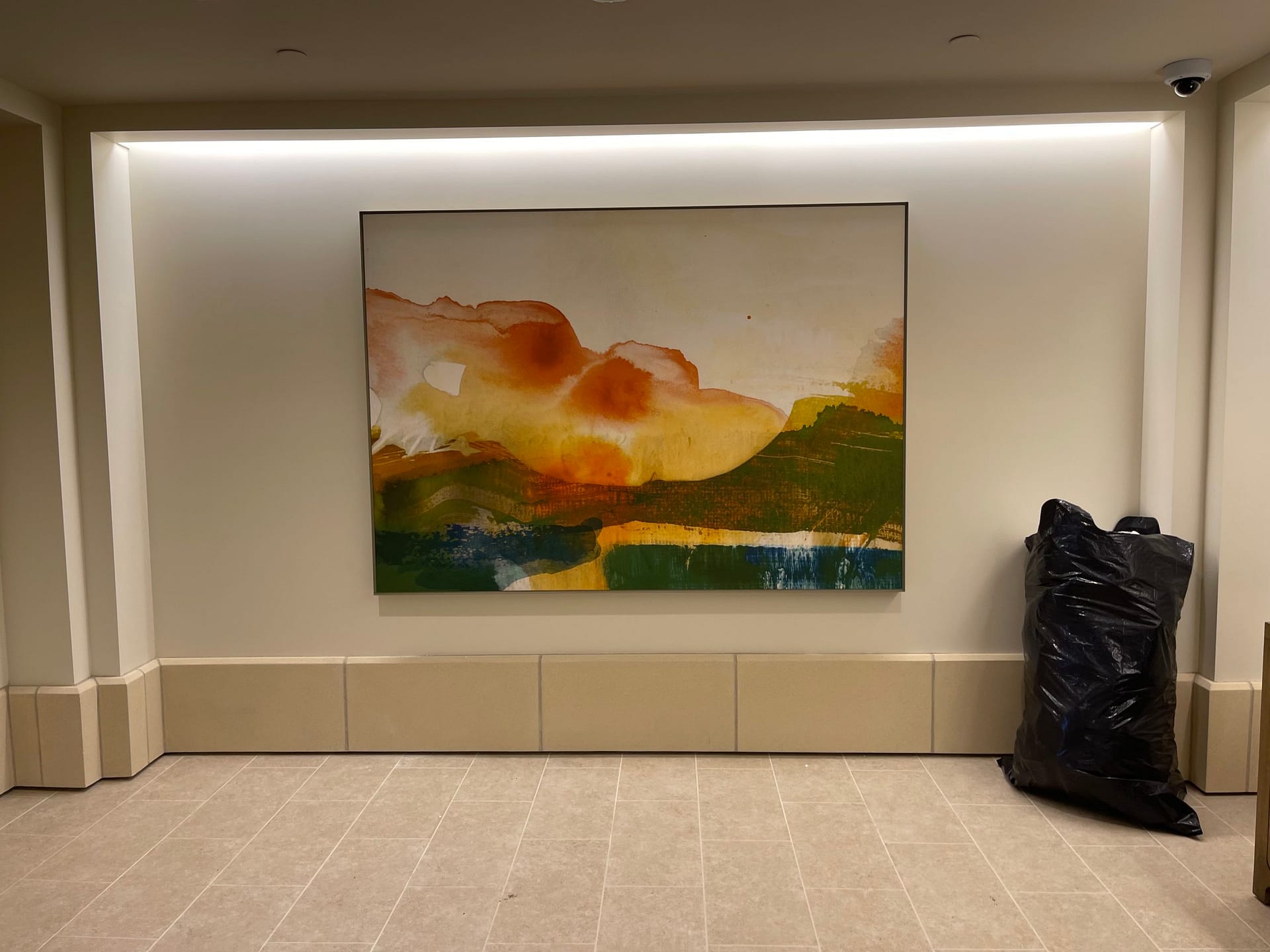 The other two pieces of custom residential art in the collection feature floral, nature-inspired designs and the same warm color palette. They are now on display in private offices in the AMD Redwood Place complex.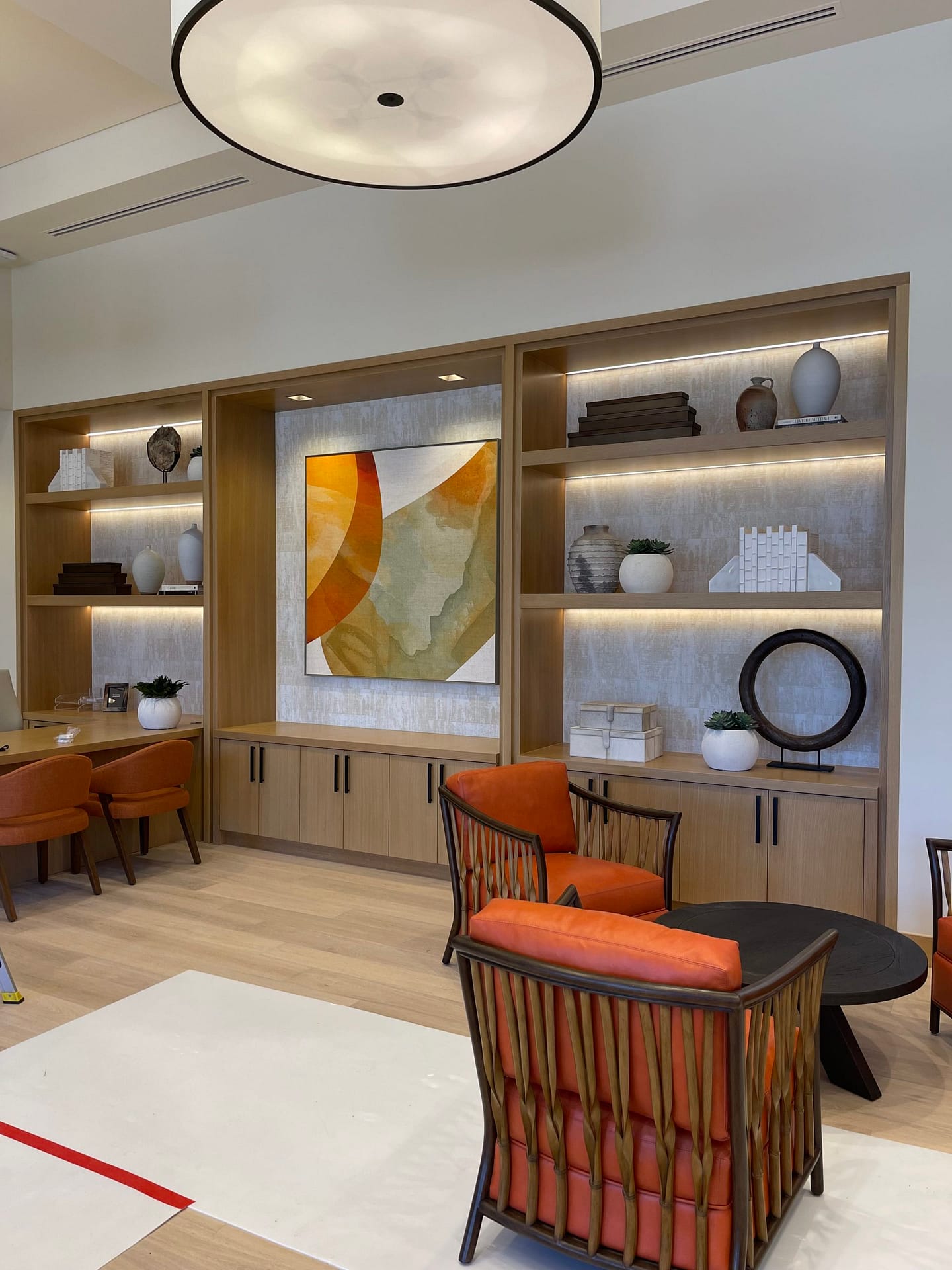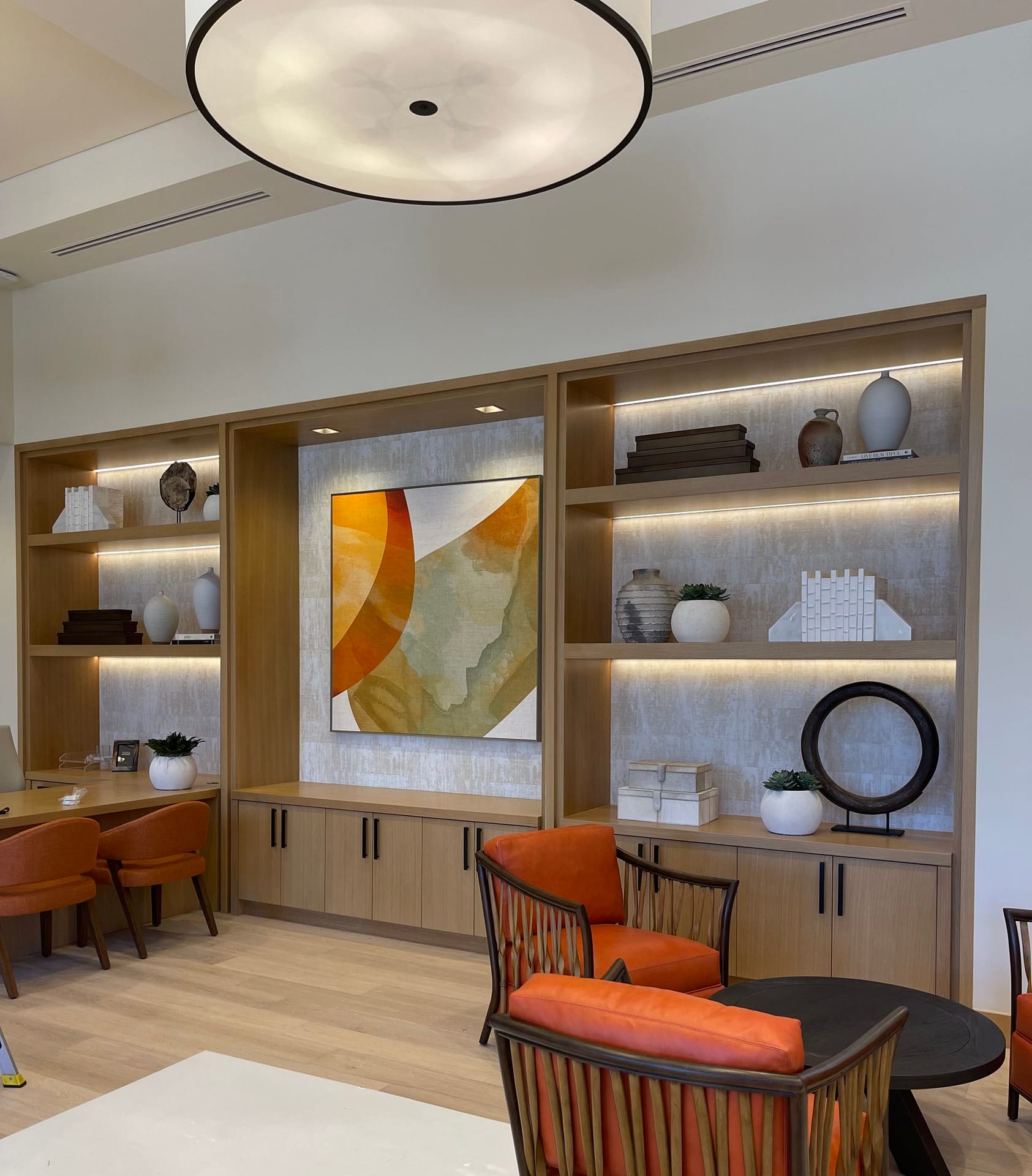 The expert art advisors at WRAPPED Studios develop custom residential art projects for discerning clients.
Every custom residential art project is unique. Clients have differing objectives and tastes, which must be carefully balanced against the singular character of the space the artwork will occupy. To ensure full client satisfaction in creating an advanced aesthetic experience, the WRAPPED Studios development process begins by matching each client to an expert consultant.
During consultation sessions, our advisors work to build a deep and detailed understanding of the client's preferences and goals. They then apply those insights to a unique project development process, carried out in tandem with our studio's world-class in-house creative and artistic team.
 We then return multiple custom residential art proposals to the client for review. After the client approves their preferred proposal, the production phase begins. WRAPPED Studios provides complete lifecycle support throughout this process, concluding with professional artwork installations.
 To learn more about our studio and our process, or to schedule your initial custom residential art consultation, please contact us.