WRAPPED Studios creates office lobby art specifically designed to fulfill client objectives. 
The commercial complex at 177 East Colorado in the Los Angeles suburb of Pasadena recently commissioned WRAPPED Studios to create a collection of custom office lobby art. In this case, the building's management group had several specific objectives, which our team incorporated at the conception phase.
First, the client wanted the office lobby art collection to help attract new tenants and fill available vacancies. Second, and to a similar end, building management also wanted the artwork to feature a varied range of styles, as professionals and businesses from diverse backgrounds and industries all share the space. The custom collection also needed to be distinct and unique to help differentiate the property from local competitors.
Instead of viewing these parameters as constraints, our consultants and artists embraced them as foundational guidelines for their creative process. We then developed a purpose-built solution, delivering a stunning collection of office lobby art that exceeded the client's expectations and perfectly matched their objectives.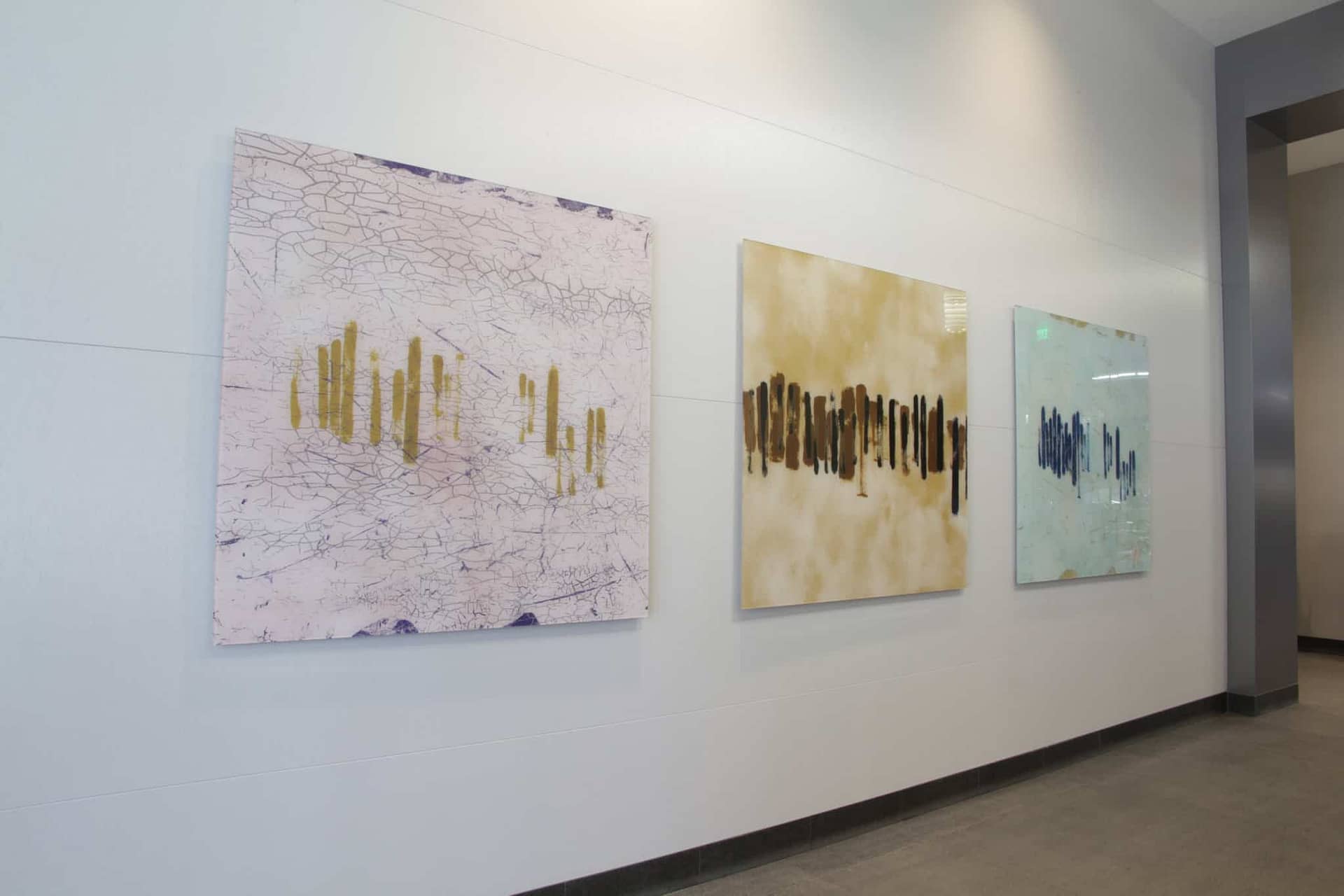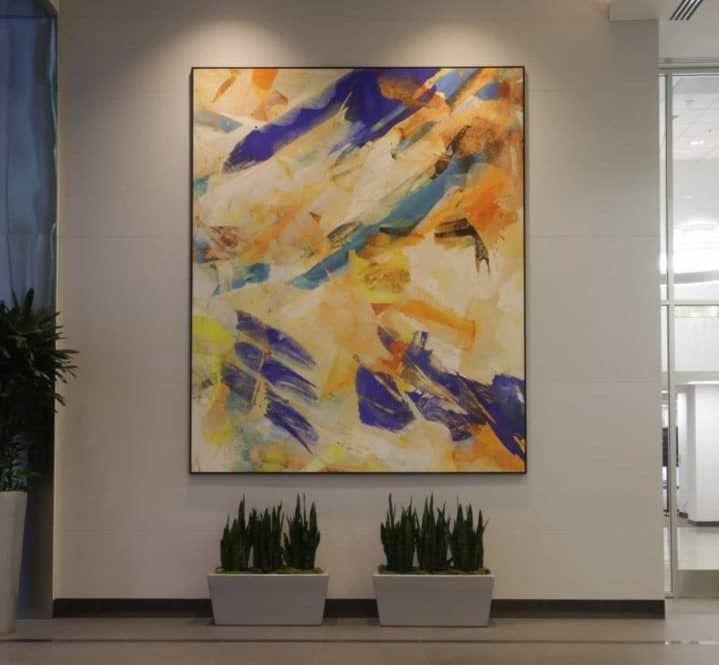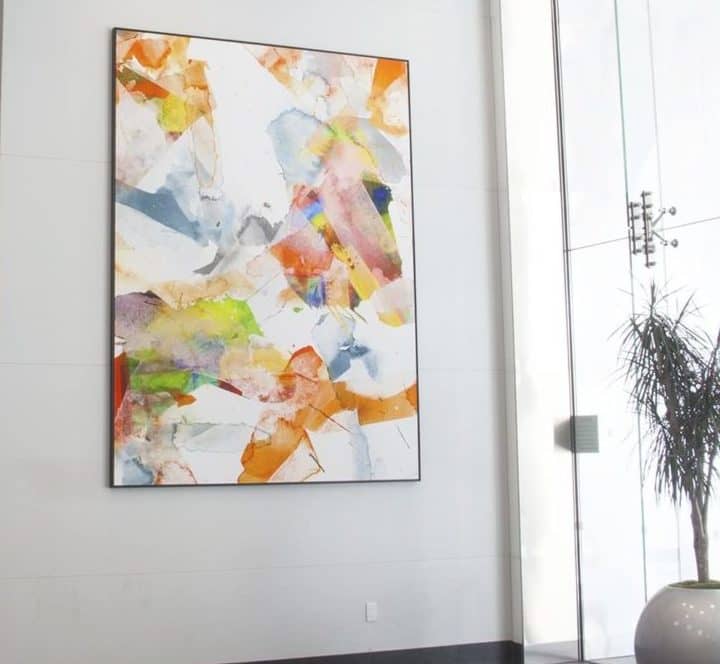 Our office lobby art project at 177 East Colorado in Pasadena represents one of our most successful recent commercial collaborations.
The office lobby art we delivered to 177 East Colorado included multiple pieces:
Two sets of paintings, each consisting of two large-format canvases for display near the 

main lobby entrances

One set of three textured acrylic squares to create visual contrast with the centerpiece paintings

One smaller-format canvas, displayed in the elevator lobby, which thematically unites the entire collection of office lobby art
This project yielded one of the most conceptually complete and compelling office projects our studio has produced in recent years. We were also able to execute this office lobby art collection well within the client's budgetary constraints, thanks to our studio's unique commitment to using in-house assets rather than costly external contractors.
Our expert office lobby art consultants are fully available if you would like to order a similar collection for your commercial facility. To learn more, to obtain a pricing estimate, or to schedule your initial consultation session, please contact WRAPPED Studios for further details.