Our multifamily art consultants excel at augmenting the character of luxurious interior spaces, such as Santa Monica's 1221 Ocean Avenue complex.
1221 Ocean Avenue is a high-profile luxury apartment complex in the Los Angeles suburb of Santa Monica. The WRAPPED Studios team recently completed a custom project for the residence, to which our expert in-house multifamily art consultants made major contributions.
The 1221 Ocean story began when the building's management team contacted our studio to commission a set of bespoke original artworks. The client wanted pieces that captured and expressed the soothing, calming, and captivating atmosphere of the Pacific Ocean as a nod to the building's name and location.
Our multifamily art consultants led the initial development of the project, proposing a series of paintings defined by cool ocean blues and a textured sense of rhythmic motion. The resultant canvases perfectly adhered to the client's vision, with a large-format painting becoming a centerpiece of the complex's reception area.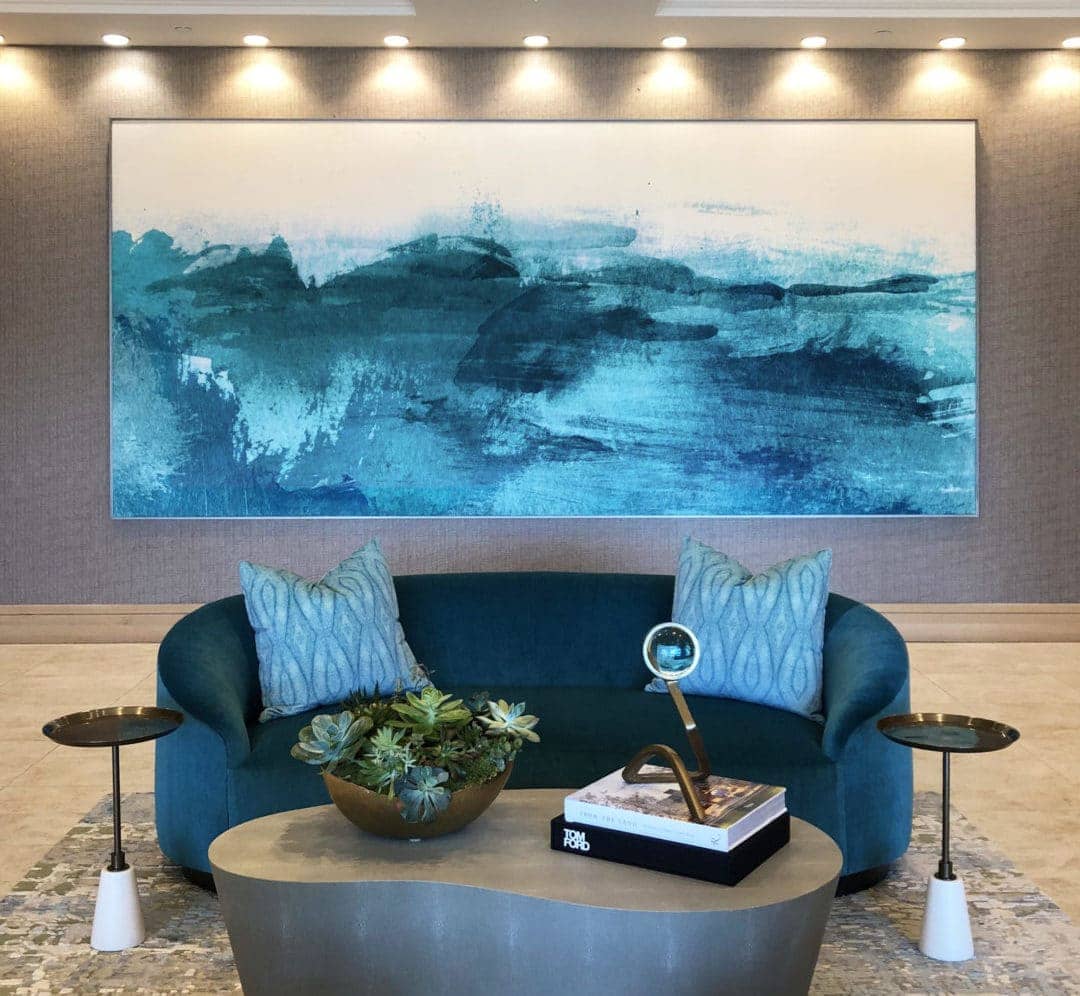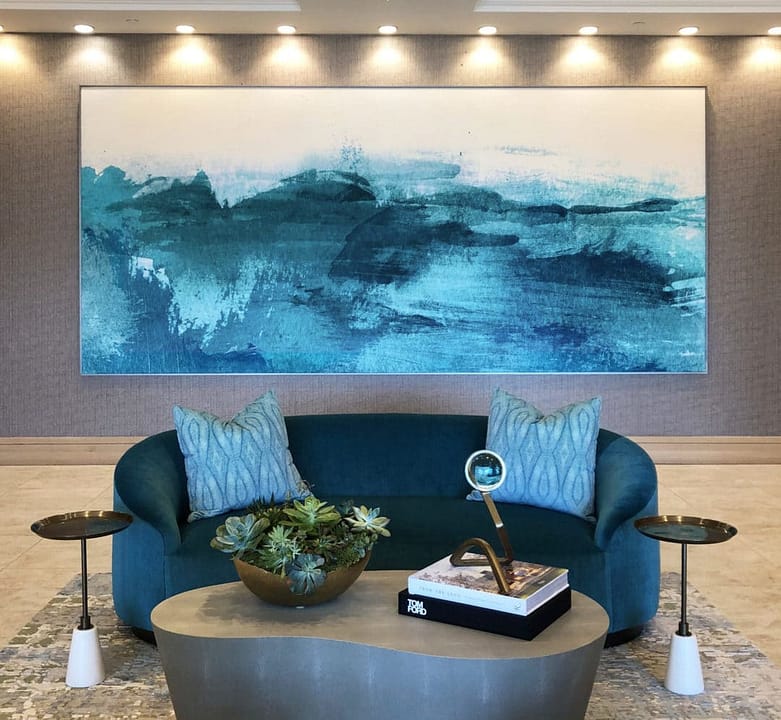 The multifamily art consultants at WRAPPED Studios would be happy to offer you the same services we provided to the 1221 Ocean management team.
Our work at 1221 Ocean is one of many examples of how our multifamily art consultants help property owners and managers enhance the prestige and value of their residences. Custom artwork helps create a distinctive upscale feel in a residential property, which improves tenant retention and reduces vacancy rates. 
Given the surprisingly low cost of ordering custom artwork through WRAPPED Studios, these benefits help our residential clients consistently generate positive returns on their investments. We use an in-house project development, production, and service delivery model that reduces costs and eliminates outsourcing. By passing those savings on to our clients, we are able to offer bespoke, gallery-quality custom artwork for prices that may pleasantly surprise you.
Our multifamily art consultants would be happy to extend you the same excellence displayed at 1221 Ocean. To learn more, or to arrange your initial consultation, please contact a member of our client services team.