Our studio's peerless capabilities for creating stunning custom aluminum paintings are on display at the Riverview office complex in Newport Beach.
The iconic Riverview office complex is located in Newport Beach, California, adjacent to the city's world-famous Fashion Island district. Riverview's ownership group recently retained our studio to create a series of custom aluminum paintings for display in parts of the Riverview complex that generate large volumes of foot traffic.
Specifically, the client sought to commission original artworks to make Riverview lobbies feel warmer and more inviting. The client also wanted to capture the grandiose sense of elegance that defines the Riverview community. Our art advisors conducted a thorough site assessment, developing proposals for large-scale artworks through a series of close and detailed client consultations.
In the end, we created three sets of custom lobby art for three of the office buildings in the Riverview complex. Pictured here, the artwork deploys a variety of abstract styles and color schemes that perfectly realize the client's original intention.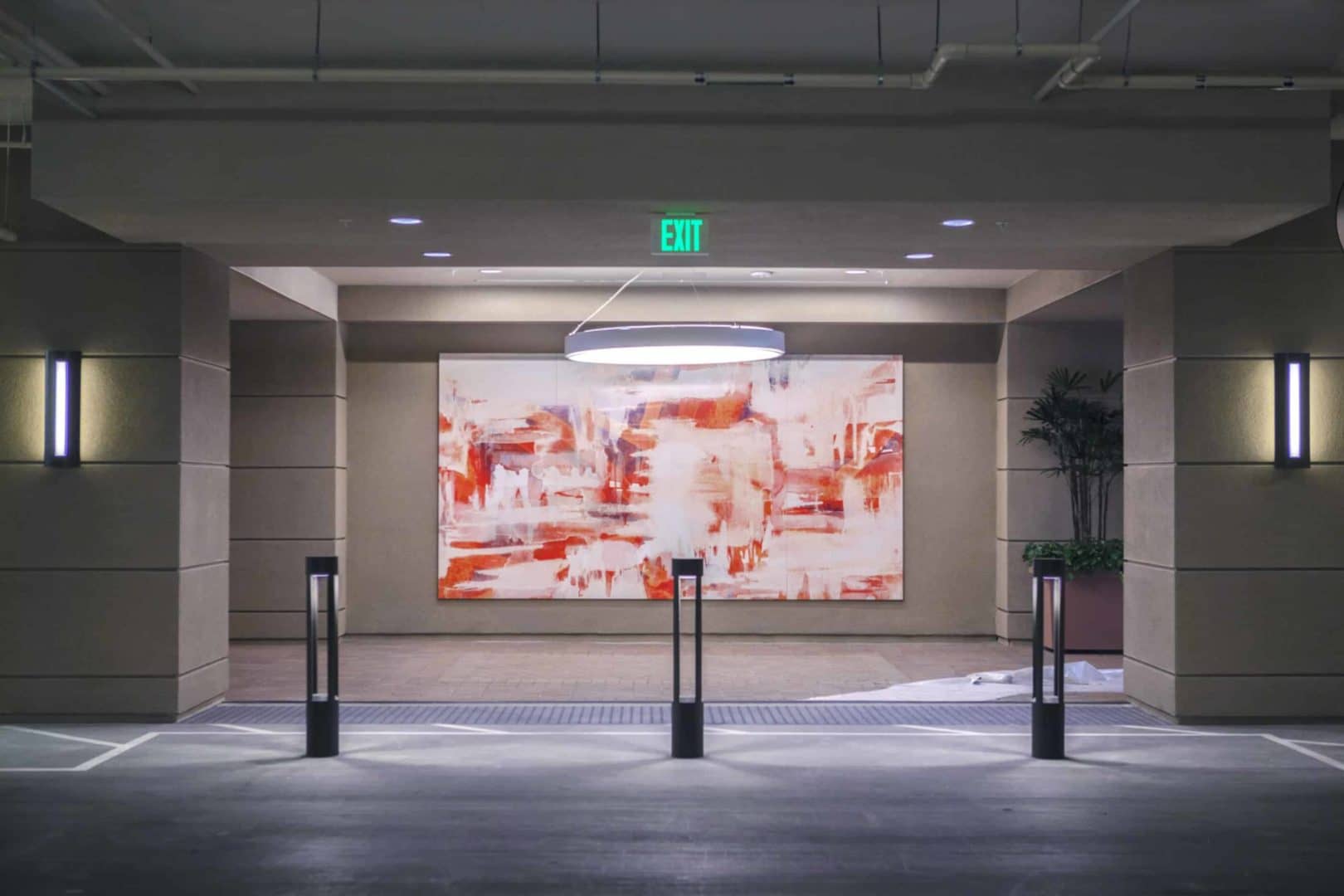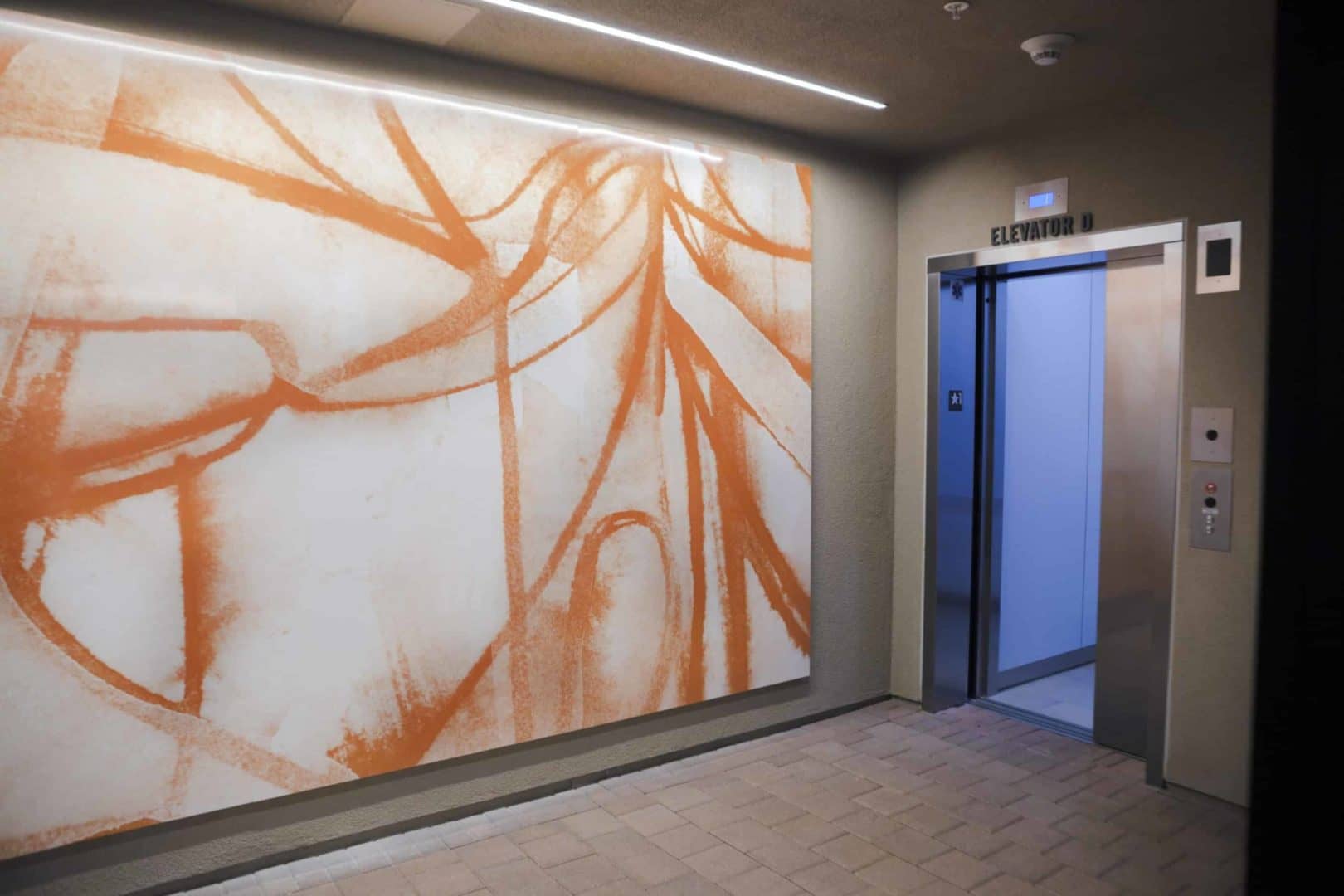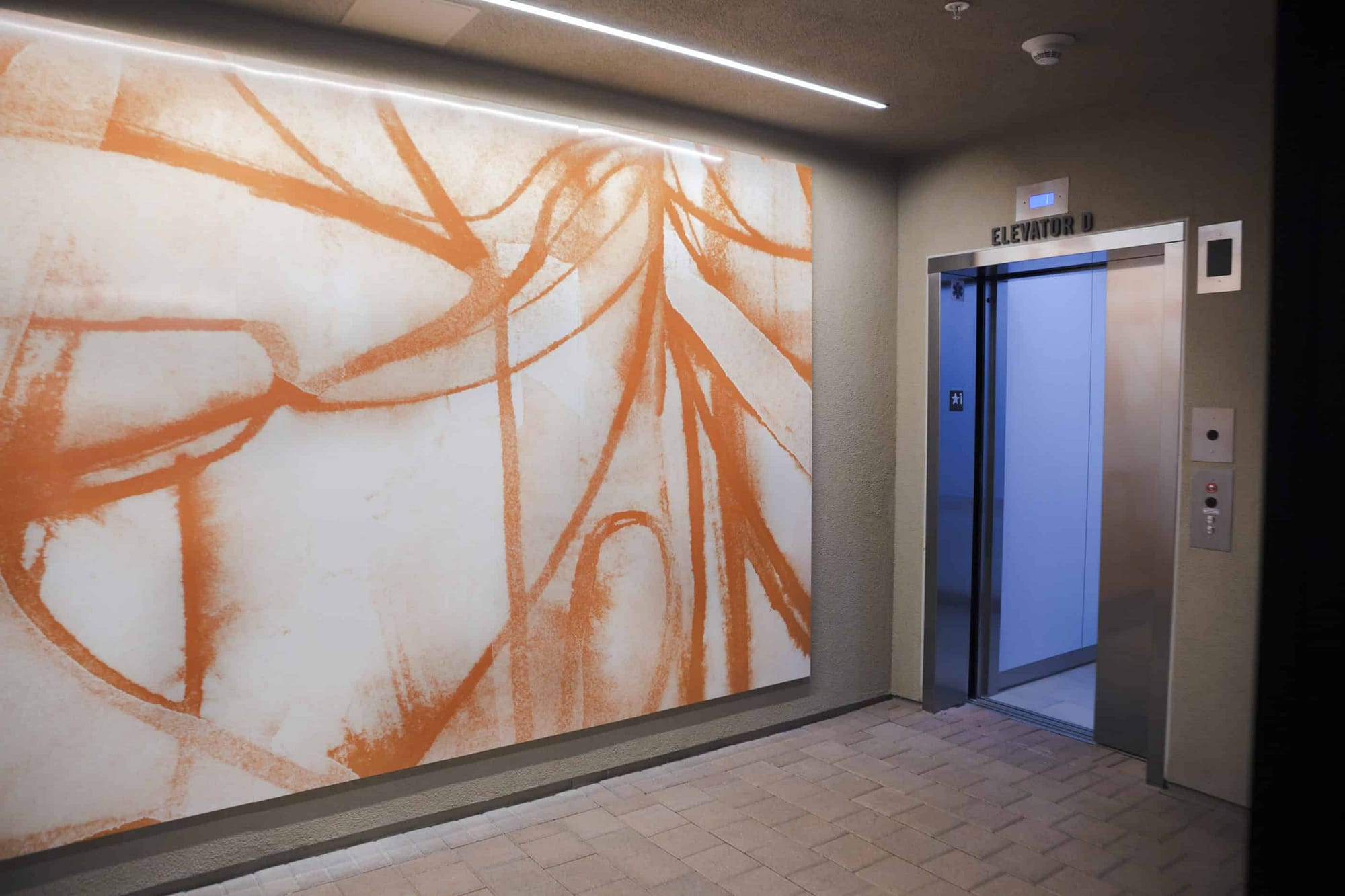 Clients seeking longevity from their artworks often prefer custom aluminum paintings.
Custom aluminum paintings offer multiple advantages over traditional base media such as wooden panels and canvas. Wood and canvas expand when exposed to heat and contract when exposed to cold, which can damage their painted surfaces. Aluminum is comparatively much more stable, allowing aluminum works to more readily retain their original character over very long periods of time.
Lightweight aluminum also offers multiple other advantages:
Unlike some painting media including medium- and high-density fiberboard, aluminum contains no formaldehyde and will not emit any chemicals

It will not damage as easily if dropped or mishandled

Aluminum media have much better oxidation resistance, allowing clients to expose works to environments that would not be suitable for wood-panel or canvas works 
WRAPPED Studios is pleased to create custom aluminum paintings for a global client base. Bespoke, made-to-order works are ideal for both indoor and outdoor display, and make an excellent complement to residential, corporate, commercial, and institutional spaces.
To learn more, or to speak to one of our expert in-house advisors about your artwork procurement needs, please contact us.