Custom private office art offers a cost-effective way to curate differentiated, elevated, and creatively invigorating spaces.  
A growing number of scientific studies have established strong links between the presence of art and increased creativity and productivity. One recent well-known example covers research performed by a University of Exeter scholar, which associated office artwork with lower stress, an increased sense of wellbeing, and greater productivity. Custom private office art offers an excellent avenue to clients seeking to realize these benefits.
As an example, our studio recently completed a bespoke project for a client seeking to invigorate a private office space. The client was specifically looking for a cutting-edge collection of contemporary art to complement the youthful energy and fresh design of the office setting. After conducting a site visit and consulting with our production team, our advisors endorsed a uniquely modern approach extending not only to the style of the work, but also to the medium.
In the end, we delivered a custom private office art piece defined by a bold aluminum panel with a wraparound extension covering two adjacent sides of a high-visibility interior wall. We juxtaposed this format with ethereal window film to create a pervasive sense of depth. The abstract work is defined by intense bursts of rich color, imbuing the space with a unique and powerful sense of energy and vitality.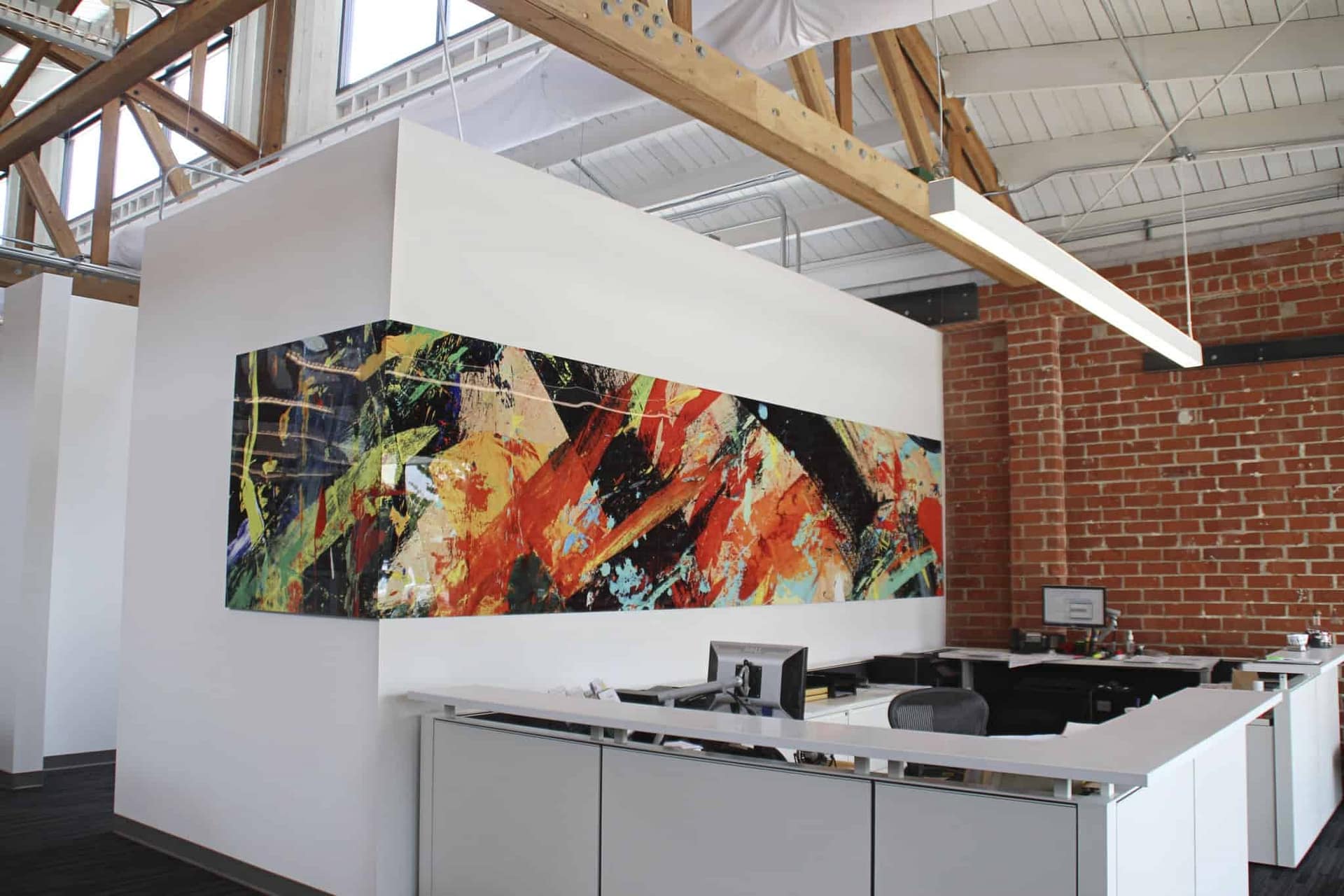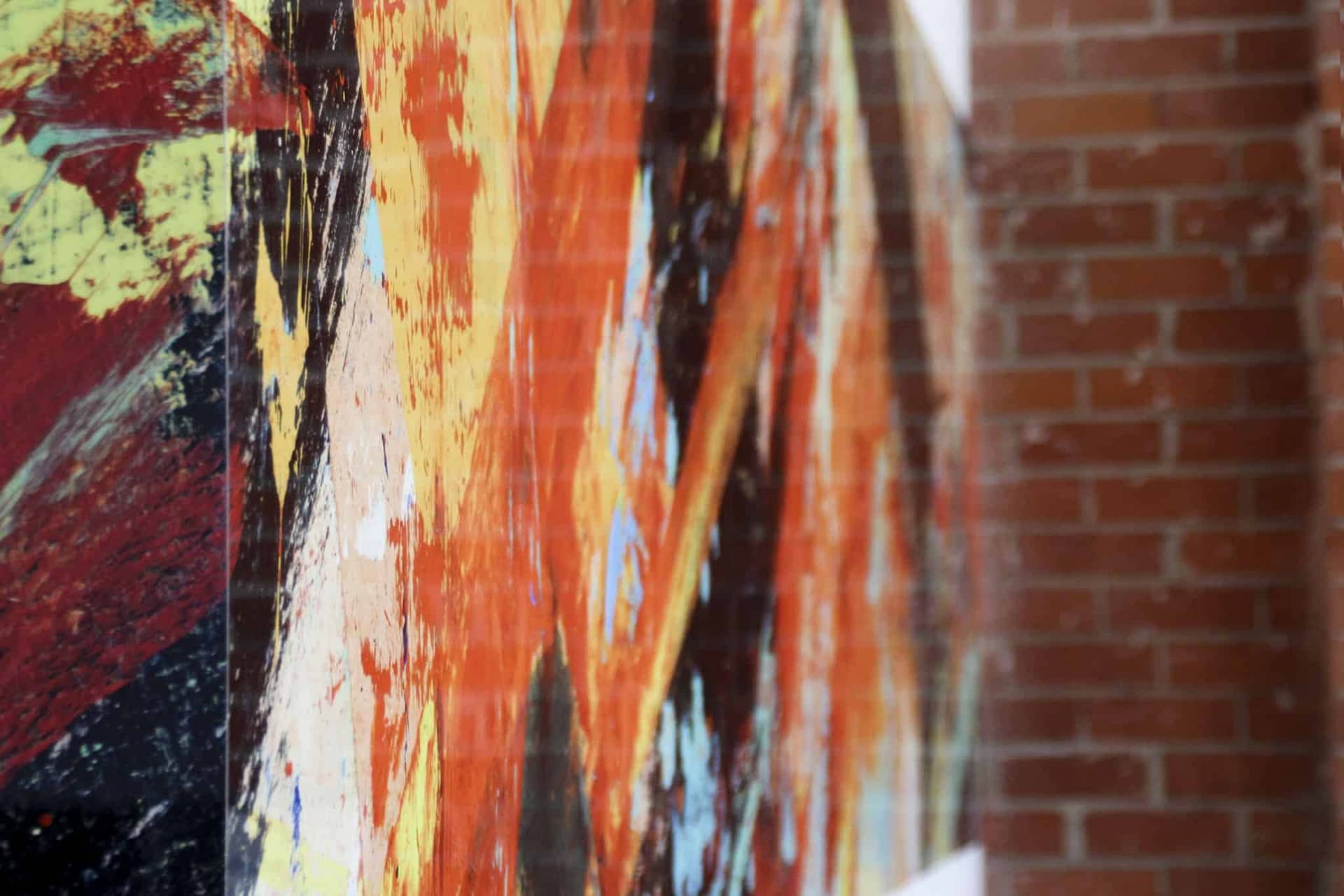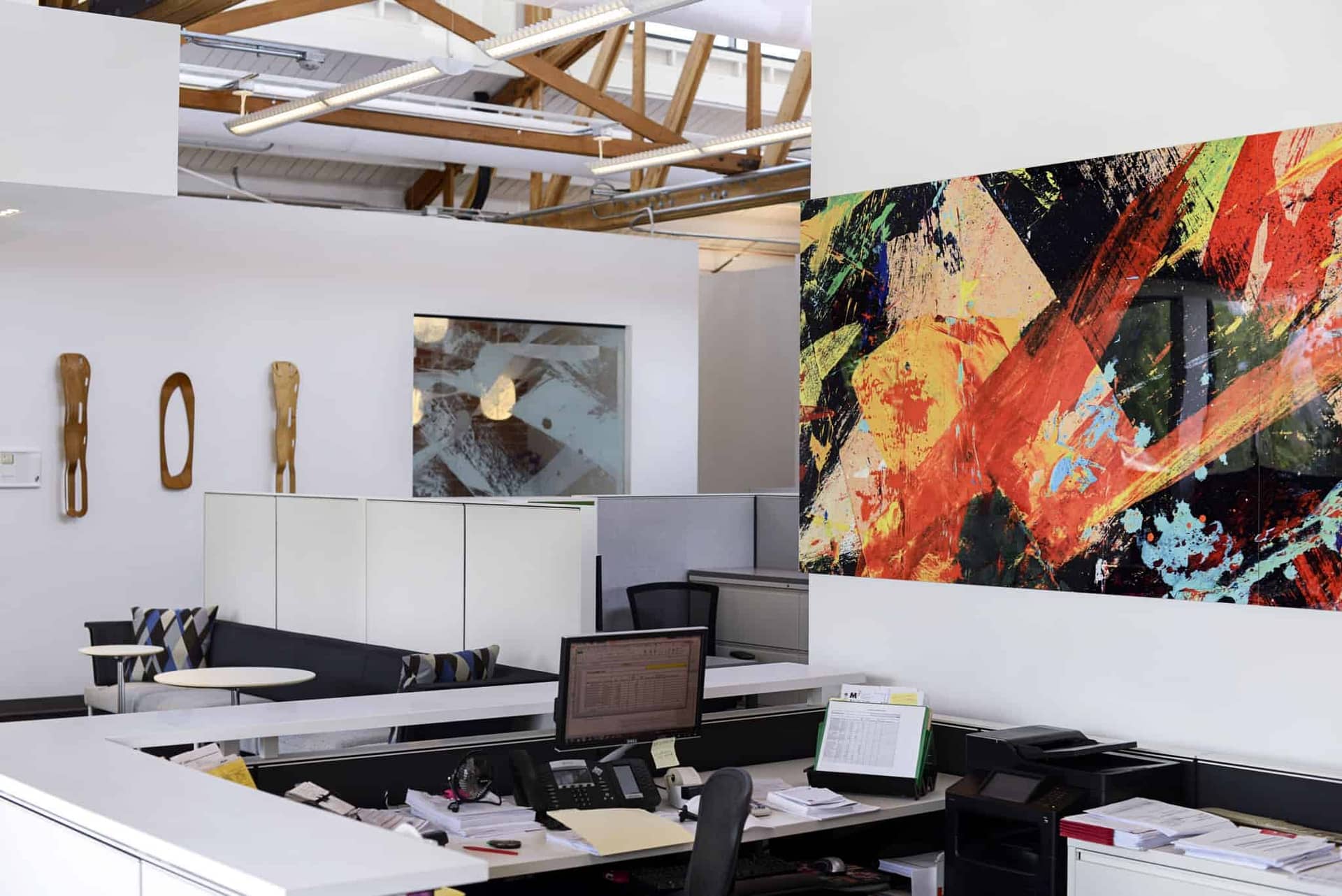 Clients can save time and energy by ordering custom private office art instead of endlessly searching secondary markets.
In many cases, individual clients only begin to consider custom private office art after conducting fruitless searches of secondary art markets. Seeking out a piece with the precise formal and stylistic characteristics you desire can take up enormous amounts of time, and there's never a guarantee that your search will yield satisfactory results. Commissioning a bespoke artwork offers a time-saving solution that also offers financial benefits.
WRAPPED Studios uses a unique approach when producing custom private office art. Unlike many other art collectives, we employ in-house consultants, artists, and technicians on a full-time, permanent basis. This provides us with superior levels of cost certainty and control, enabling us to produce gallery-quality bespoke artwork for prices our clients often find surprisingly affordable.
You can view further examples of our custom artwork in our digital project gallery, with particularly relevant recent projects including:
To learn more, or to arrange a consultation for your custom private office art needs, please contact our studio.